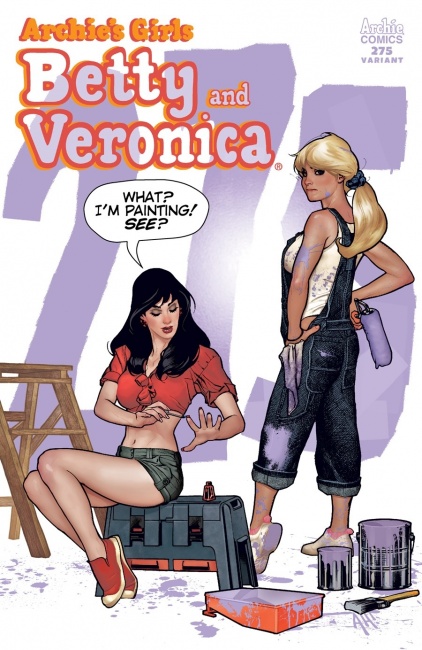 Archie Comics, which announced a reboot of its 70-year-old flagship
Archie
comic last December (see "
A New Archie #1 in 2015
"), today unveiled three new titles that will join the Mark Waid/Fiona Staples
Archie
#1, which debuts in July, in a complete "new look" reboot of Riverdale. The new series include a revamped
Jughead
that will be written by Chip Zdarsky (
Sex Criminals, Howard the Duck
), while Adam Hughes (
Wonder Woman, Doctor Manhattan
) will write and draw
Betty and Veronica
, and veteran
Archie
writer/artist Dan Parent (
Kevin Keller
) and inker J. Bone will handle the new
Life With Kevin
.
Archie Comics has just announced a $350,000 campaign to fund the reboot, which, if successful, would be the biggest crowdfunded comic book project yet (see a list of successful comic initiatives here). There is a "retailer level" pledge for $750 that includes 10 copies of the Archie #1 Exclusive Kickstarter Variant, plus a full page advertisement for the store in "one/all" of Archie's titles (for one month).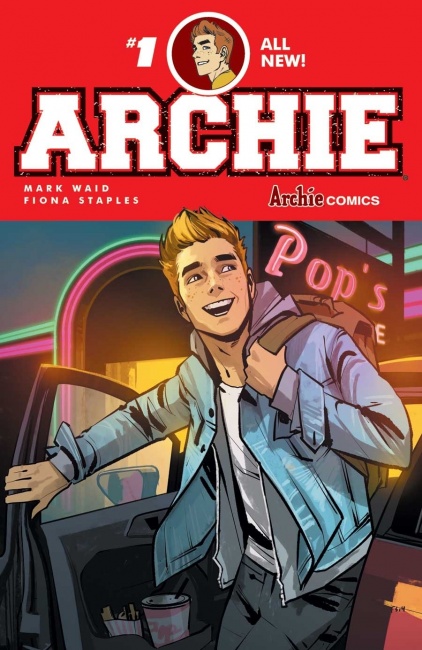 Although Archie Comics has not yet announced the exact schedule for the three additional "new look"
Archie
titles it appears from the Kickstarter fulfillment dates that
Life With Kevin
by Dan Parent, who created Archie's first gay character, will debut in August, followed by the new
Jughead
, which Zdarksy is writing (no artist has been named yet), in September, and the Adam Hughes
Betty and Veronica
in December.