Kodansha Comics announced three new titles for its Fall 2022 lineup: A full-color edition of the classic sci-fi tale Parasyte, a horror title from the "queen of horror manga," and a one-shot coming-of-age story about an aromantic, asexual teenager.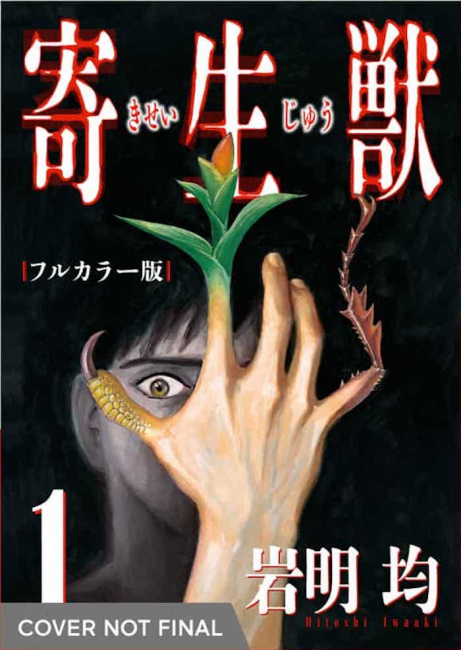 Parasyte Full Color Edition,
by Hitoshi Iwaaki, brings back the sci-fi body horror manga in color for the first time in English.
Parasyte
is an enduring property that was first published by Tokyopop in the early 2000s, then Del Rey (see "
Del Rey Acquires 5 More Manga Series
"), then Kodansha Comics. In addition, it has been made into a 24-episode anime and two live-action films, and Kodansha also published a two-volume anthology of short stories based on the property (see "
Kodansha Announces Five More Manga Licenses
"). In the manga, worm-like aliens invade the earth by burrowing into the brains of humans, but a 17-year-old boy, Shinichi, wakes up halfway through the "invasion" and the parasite ends up taking over his right arm instead. Both Shinichi and the parasite have minds of their own, and they work together to survive and to battle other parasites. The new edition, with a revised translation, will be released in nine hardcover volumes, each about 300 pages; the first volume is scheduled for October 11 with an MSRP of $19.99.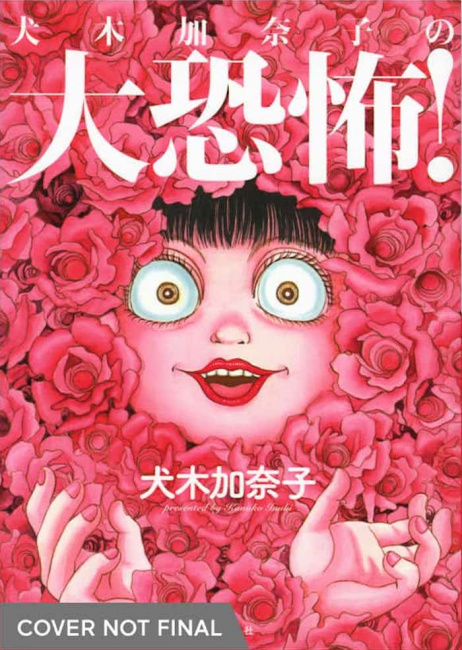 Be Very Afraid of Inuki Kanako,
by Inuki Kanako, brings something new to the English-language horror manga scene: A female creator. Although Inuki has had a 30-year career in manga, most of the six short stories in this collection are being released in English for the first time and all her English work is long out of print. Dark Horse published her three-volume
School Zone
in 2006 (see "
Dark Horse Launches Four Manga Titles in March
"), and DC's manga imprint CMX published her one-volume short story collection
Presents
in 2007. Her work has a similar vibe to Junji Ito, Kazuo Umezu, and Shintaro Kago and should appeal to fans of those creators. The one-shot paperback collection is set for release on October 18 and will have an MSRP of $12.99.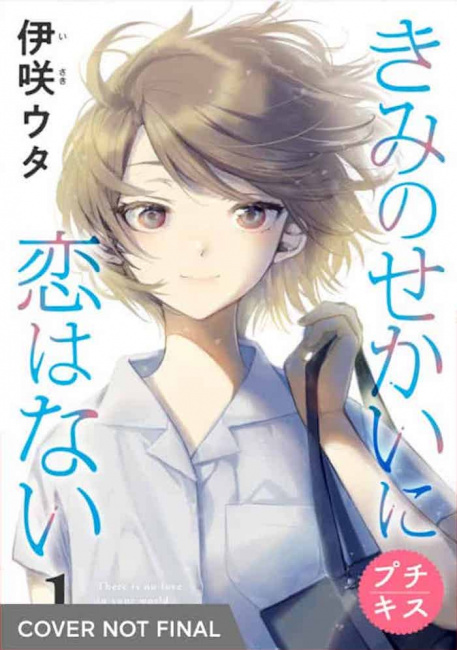 Is Love the Answer?,
by Uta Isaki, is a one-shot story about a young woman who just isn't interested in romance at all. Chika makes it through high school without ever getting a crush on anyone; she feels weird about it, but her friends tell her she just hasn't found the right person yet. In college, though, she meets other people like her and realizes that she is aromantic and asexual, and that she's not alone. Asexuals are a group of the LGBTQ+ community who have not gotten a lot of attention in the comics world, and
Is Love the Answer?
is one of the first manga to address it directly; another Uta title,
Mine-Kun Is Asexual,
is available digitally in English. She is also the author of the teen-witch series
Generation Witch,
published by Seven Seas (see "
Seven Seas Adds 11 Manga Releases
"). The paperback edition of
Is Love the Answer?
will be released on August 23 with an MSRP of $12.99.