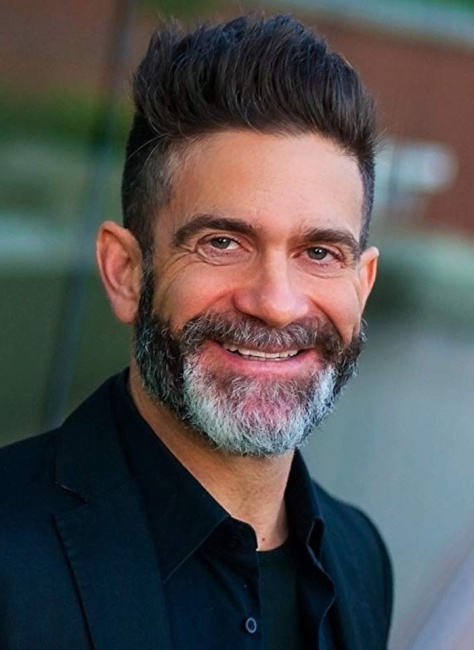 Tokyopop started publishing manhwa during the first manga boom, although they referred to it as manga back then; it was obvious which was which, because manhwa reads left to right, as opposed to the right-to-left orientation of most manga. It's been a while since they licensed any new titles from Korea, but last week they broke the news that they have licensed two boys love (BL) manhwa,
On or Off
and
Hyperventilation,
and will publish both of them in color – a first for the publisher. The first volume of
On or Off
will be published in September with an MSRP of $19.99.
Hyperventilation
is complete in one volume and will be published in October with an MSRP of $15.99.
We asked Tokyopop founder and CEO Stu Levy to talk to us about how the publisher has dealt with manhwa in the past, how these two titles are different, and what's in store for the future.
TOKYOPOP has published manhwa in the past. How do you think the market has changed?
Stu Levy: We published a lot of manhwa in the past, including The Tarot Café (which currently has a collector's edition) and Priest which went on to have a Hollywood film adaptation. Back then we simply called it manga, since manga, manhwa and manhua (Chinese comics) all have the same root characters and are localized terms for the same concept. We also didn't want to confuse fans too much, since it was still a pretty new market and there was a lot to learn at once.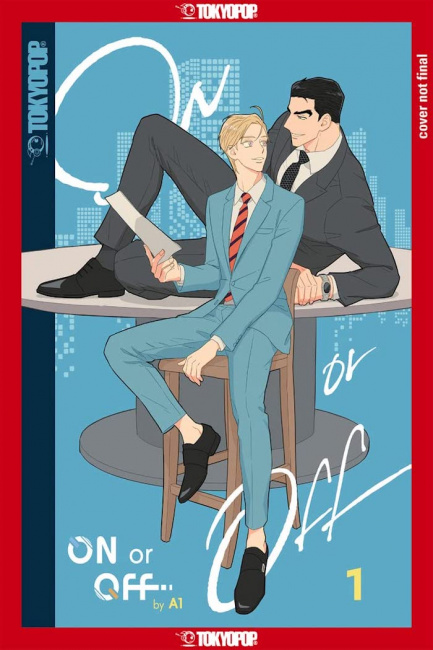 How do you learn about manhwa – were these two titles originally webcomics?
It's an interesting distinction, since both of these titles –
On or Off,
and
Hyperventilation
– were webtoons, which is the Korean name for all vertical scrolling, full color online comics. Because of this, we consider them somewhat distinct from traditional manhwa, which tend to follow the black and white artwork and pacing manga readers will be familiar with.
Much like with manga publication, we form connections with licensors – sometimes they approach us, sometimes we approach them – and our acquisitions team keeps an eye out for titles that we think match our values and fan tastes.
Why are you printing them in color? How does that change the picture in terms of price, length, etc.
Color is a huge part of webtoons, and we wanted to serve as authentic a reading experience as possible. The feedback we had from fans was that the higher price point was worth it, so we decided to do a slightly larger print size to match the Korean print releases.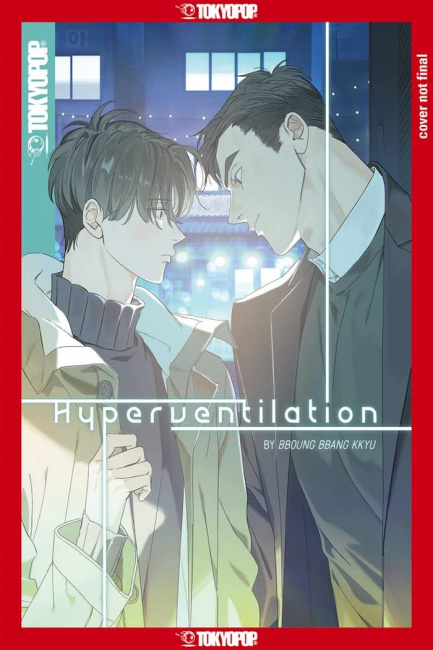 What sort of reformatting did you have to do with these?
These two titles were already formatted for print in Korea, so thankfully the hard work was already done by the licensor. It's a conversation we've had internally though, and as we've seen other publishers releasing webtoons in print it's clear we're not the only ones trying to decide the best way to approach print versions.
Why manhwa – what does it offer that's different?
Korean culture and media is incredibly popular now thanks to the interest in K-pop, and with webtoons so widely available online, fans have been asking for us to make official English print releases of their favorite titles available for a while now.
Manhwa defined as a black and white comic is generally very similar to manga and manhua; the three may have slight differences in art style and nuance, but by and large they're pretty interchangeable. Webtoons are very distinct though; full color, meant to be read as a vertical scrolling comic with panel layout, word bubbles, and general pacing designed for that specific reading experience. It definitely makes it a challenge to adapt to print and there's no one-size-fits-all approach, but it's a really exciting new type of media that I'm looking forward to see grow and become a mainstay of the comics market.
Do you have plans to publish more?
Absolutely! The response to our announcement was overwhelmingly positive and validated our initial instincts that webtoons are not only popular enough to warrant print publication, but that fans are willing and eager to own a hard copy of their favorite stories.
For more about manhwa, check out Manhwa in America, Part 1: JuYoun Lee of Yen Press and Manhwa in America, Part 3: Rich Young of Ablaze.
For more great Manga Week coverage, click here!