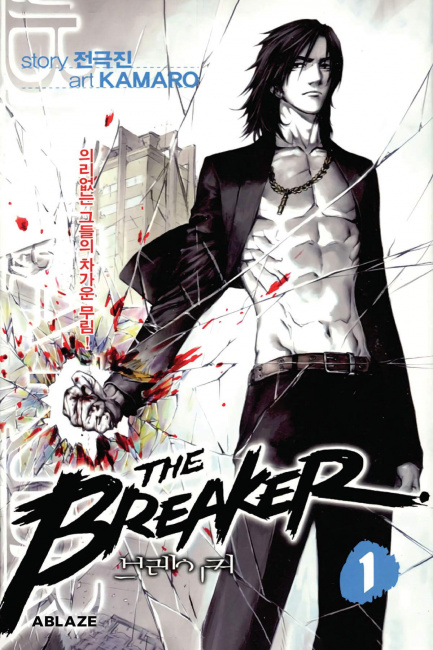 ABLAZE is one of the newer publishers in the field; they launched in 2019 (see "
Ambitious New Comic Publisher Launches with Adlard BD
") and in that time have built up an eclectic list of titles. They published the first volume of their first manhwa series,
The Breaker,
in August 2021; the second volume was released in January. They have also announced a new manhwa series,
Heavenly Demon Reborn!
by writer O'Emperor and artist Gom-Guk, which will launch in August.
We asked ABLAZE Co-Founder Rich Young about how The Breaker has been doing and what else they have in store.
ICv2: How many manhwa have you published so far?
Rich Young: We have The Breaker series by Jeon Geuk-jin and Park Jin-hwan out in the market now. Volumes 1 and 2 have been released. Volume 3 coming this spring.
The market response on the series has been great. And rightfully so, it's a really cool book.
The Breaker has got the perfect mix of action, drama, and comedy. And super detailed, dynamic artwork... the fight scenes are insanely epic and well done. While the secret martial arts underworld society the story explores is awesome, with some very memorable characters.
It should be noted that after we finish publishing The Breaker, which is 10 Korean volumes, or 5 omnibuses, we will be moving into The Breaker: New Waves, the sequel series--which has also been critically acclaimed--and that will be 20 volumes (10 omnibuses) total.
How do you find out about them – are you picking up successful webcomics or do you have another source?
We have an editorial team for title selection, which I'm a part of. Prior success is a factor when picking titles, but more important is the story, and art. If we find a title compelling as a team, we hope that the passion is going to translate to print readers as well.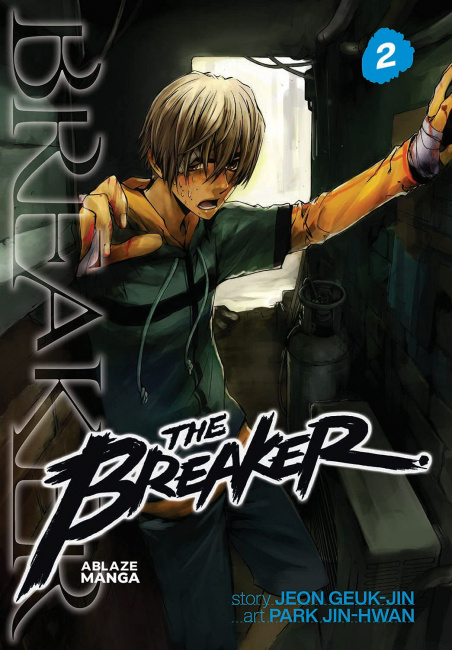 Which of your manhwa series has done the best?
The Breaker,
while our only series so far, has been a bestseller. We are on our second printing of Volume 1 now. Volume 1 charted at #19 on the Author Graphic Novel List for August 2021 (see "
August 2021 NPD BookScan – Top 20 Author, Manga, Superhero Graphic Novels
").
Volume 2 is also moving briskly, and orders on Volume 3 are strong. We expect the trend to continue, as more people find out about the series, and see how good it is.
What do you think resonates with readers in these series?
On all the titles Ablaze licenses rights to, regardless of genre, we look to have two things in common: a compelling story and a unique vision. When we review new titles, we are looking for those two elements to be in place. We believe that if a title has them, then sales will likely follow.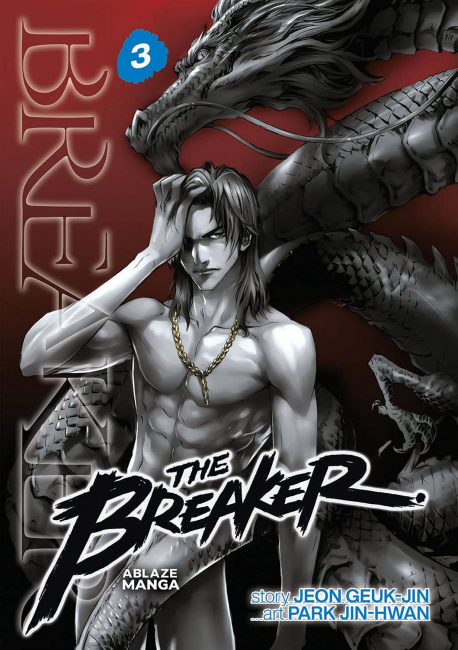 What sort of format considerations do you have – how do you change these books from the original?
We strive to stay close to the original format of a series and make changes only when we think it will enhance the reading experience.
For example, in the case of The Breaker series, we decided to publish in the omnibus format because it felt like the right way to introduce the series. Each omnibus collects two Korean volumes, around 400 paegs total per book. For $19.99, it's also a nice value proposition.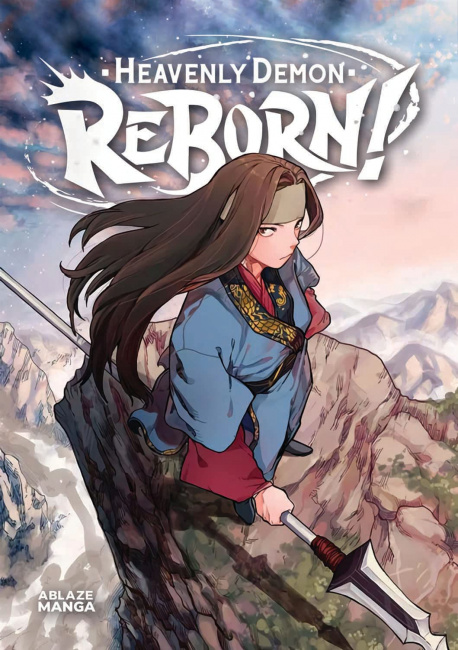 Do you have any more manhwa on the way?
Yes, beyond
The Breaker,
we just announced the action/revenge manhwa series,
Heavenly Demon Reborn!
by writer O'Emperor and artist Gom-Guk, with Volume 1 coming this summer.
More titles have been signed recently. Expect further announcements in the coming months. Manhwa and webtoons will be a continued and growing part of Ablaze's publishing schedule moving forward.
For more about manhwa, check out Manhwa in America, Part 1: JuYoun Lee of Yen Press and Manhwa in America, Part 2: Stu Levy of Tokyopop.
For more great Manga Week coverage, click here!