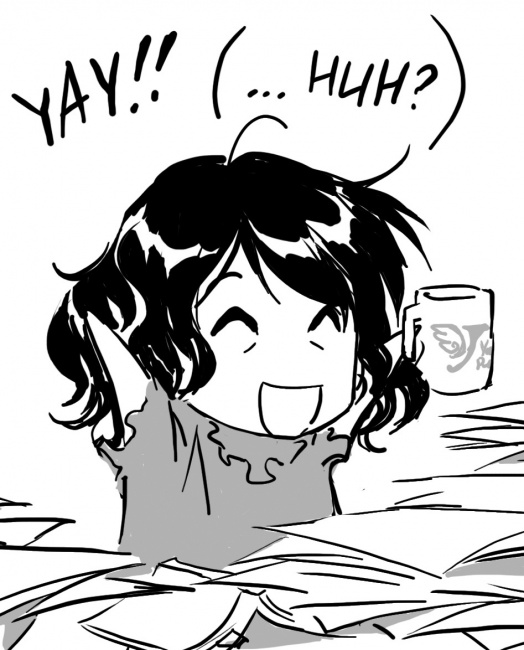 While manga sales continue to soar, another Asian import is steadily gaining ground: Manhwa, Korean comics, which have been published in North America for almost as long as manga but have grown sharply in popularity in the past two years. That is partly because of the rise of webtoons, vertically scrolling webcomics, which are a mass medium in Korea. The English-language versions of Webtoon, Tapas, and Tappytoon, among others, include Korean comics in the mix, and publishers have been picking up Korean and other titles for print. One of the first successes in recent years is
Solo Leveling,
which was one of the most popular non-manga titles of 2021 (see "
Pro: Top Graphic Novel Franchises – Summer 2021
").
Yen Press Deputy Publisher and Editor-in-Chief JuYoun Lee is our go-to expert on manhwa, as she not only grew up reading it but worked in the industry before coming to Yen Press. We asked her to explain some of the basics of the medium and talk about Yen's manhwa titles.
Are Korean comics organized along the same demographic lines as manga – are there Korean equivalents of shoujo, shonen, etc.?
JuYoun Lee: In the old days, there used to be – sonyun and soonjung would have been the equivalents. But with webcomics being the main form now, the genres are closer to how we would classify stories here – romance, fantasy, action, drama, etc.
Do you see any additional interest in Korean comics because of the popularity of K-Pop groups such as BTS, and the surge in interest in Korean culture in general in the U.S.?
I do think BTS and K-pop had a huge impact in making Korean culture "cool." I would say, though, that Korea has always been one of the most advanced countries when it comes to Internet and online infrastructure. With webcomics having been around for over 20 years, I think it was only a matter of time for the contents to start reaching other parts of the world. Even with BTS, much of their popularity came from their online presence, and if K-pop hadn't already known how to utilize online platforms, I think it would have taken much longer for them to gain the kind of fame they are enjoying now.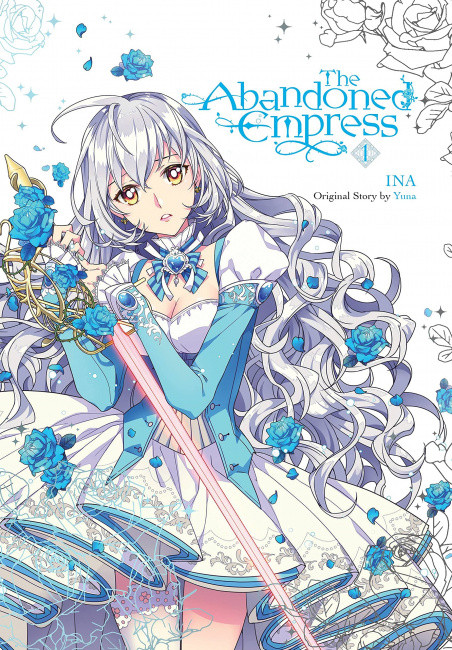 We are hearing a lot about Webtoon and Tapas, two webcomics sites that have Korean roots and are carrying Korean stories. I know both Solo Leveling and The Abandoned Empress were first published online and use the vertical scroll format. How are the print volumes different from what's online? How do you reformat the webcomics for print, and do you change any of the content?
Print volumes are versions where the vertical panels are readjusted to fit the page format. For both these titles, we licensed the print versions, so we didn't do the layout ourselves. There are many studios and publishers who work on converting these layouts, but sometimes, that's where the artists start. Since webcomics are the main form of comics in Korea these days, many artists who used to work in print have moved online – they are more accustomed to working on the storyboards in a book format, so they work on the material in a book layout first and then convert that into a scrollable file. Sometimes additional bonus material will be added to the print, but overall, the story seldom changes.
The Abandoned Empress sounds like a shoujo story. Is it?
It is definitely a romance story, but at the heart of it, it is a story of a girl, who in her previous life had let others decide her destiny, getting a chance to stand up and build her own faith. When you read a story of another world, you most often get to see it from the perspective of the one who got dropped into said world. The Abandoned Empress, though, is about what happens to those who were already there, who lost their place when a destined being suddenly showed up and took the spotlight. Should they give up and be satisfied with the role of a side character? Or will they be able to fight to get back what was theirs? That's what the story is about.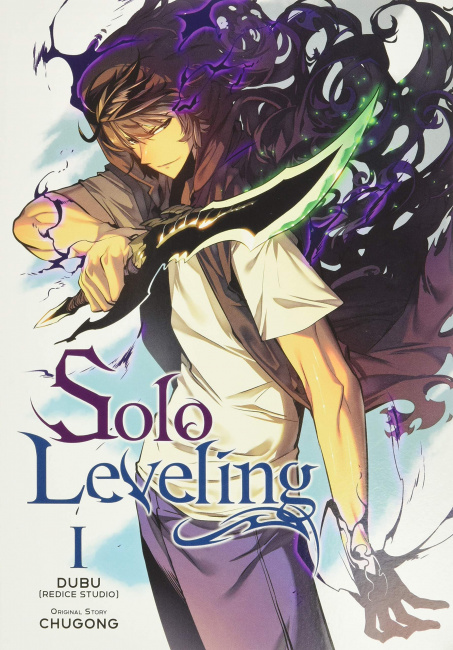 Solo Leveling has done very well . Why do you think that is?
More than anything, it's just a fantastic read. Once you start, it's hard to put it down, with the characters really drawing you in. Personally, I'm a huge fan of stories showcasing a character's growth, and
Solo
is a prime example of a title that gives you immense satisfaction watching Jinwoo level up. Setting aside how great the book actually is, it's also one of the very first print publications of a webcomic in the states, and I believe it proved how many fans have been out there hungry to hold the printed book in their hands. I think it's fair to say
Solo
opened the door to the new wave of printed webcomics.
For more about manhwa, check out Manhwa in America, Part 2: Stu Levy of Tokyopop and Manhwa in America Part 3: Rich Young of Ablaze.
For more great Manga Week coverage, click here!