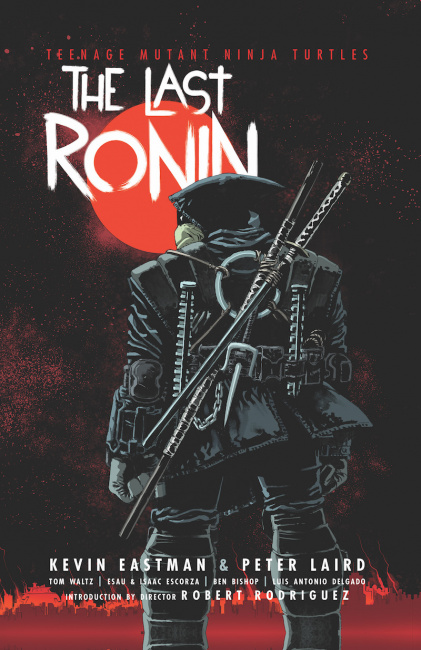 IDW Publishing is going back to the press for an additional 100,000 copies of
Teenage Mutant Ninja Turtles: The Last Ronin,
the company announced.
The hardcover collection is number 11 on the New York Times Graphic Books and Manga Best-Seller list for August, and it is on track to sell out its initial 60,000-copy run within the first six weeks of release.
The first wave of the new printing will arrive in mid-September, IDW says.
The story was first published as five prestige-format individual issues (see "TMNT Miniseries"), and IDW went back to press on the first issue as well, with a total of 180,000 copies in print (see "Second Printing Brings 'TMNT: The Last Ronin' to 180,000"). Altogether, IDW says that there are over 840,000 units of the first five issues in print.
IDW has announced a five-issue limited series, TMNT: The Last Ronin—The Lost Years, which will tell new stories in the world of the book (see "Eastman and Waltz Spin More Stories in 'TMNT: The Last Ronin—The Lost Years'").