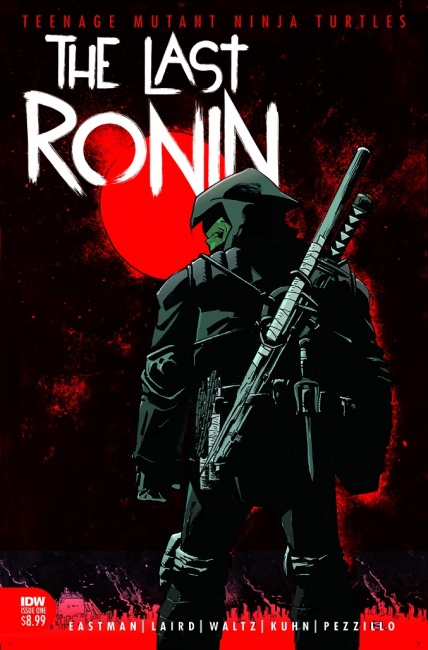 IDW Publishing will launch an oversized Teenage Mutant Ninja Turtles comic miniseries based on a 33-year-old story by co-creators Kevin Eastman and Peter Laird this summer, the company announced.
Teenage Mutant Ninja Turtles: The Last Ronin
will feature layouts by Eastman, inks by Andy Kuhn, and script by longtime TMNT writer Tom Waltz.
"About ten years ago, I re-discovered a twenty-page outline for a TMNT story that Peter and I wrote together back in 1987," Eastman said. "The story was set thirty years in the future, which (as written then) was set in 2017…
The Last Ronin
is a heartfelt love poem to all the TMNT universes of the past, and offers up an intense look at one possible future — firmly based on and adapted from an original thirty-three year-old idea, from the original creators."
The Last Ronin
will tell the story of the one surviving Turtle and his seemingly hopeless mission to obtain justice for his fallen family and friends.
The miniseries of "oversize" in two ways: trim size is 7.5" x 11", and page count for the five-issue series is 48 pages.
Click Gallery below for preview art!