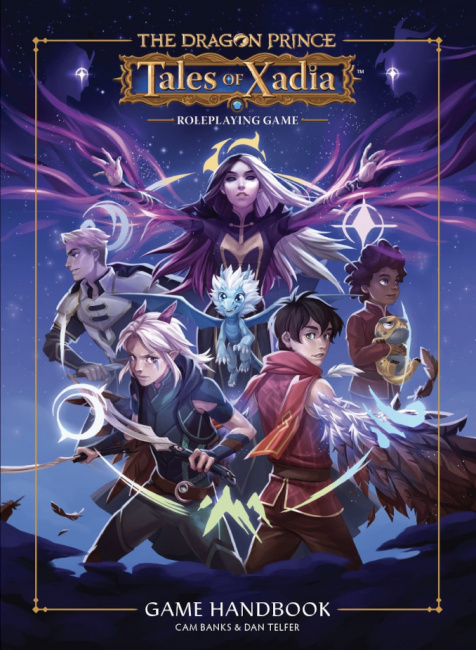 Dire Wolf Digital is acquiring the roleplaying game business of fan platform Fandom, the companies announced. The acquisition includes Cam Banks'
Cortex
roleplaying game system, and
Tales of Xadia: The Dragon Prince Roleplaying Game
.
Fandom acquired the business in 2019, finishing up the Cortex Kickstarter (see "
Fandom Acquires 'Cortex'
").
Tales of Xadia: The Dragon Prince Roleplaying Game
, based on the Netflix series, was announced last year and released in early 2022 (see "
Fandom and Wonderstorm Unveil 'Dragon Prince RPG'
"). An expansion,
Tales of Xadia: The Sunfire Chronicle
, is planned.
Fandom began exiting the tabletop RPG business early this year with the sale of D&D Beyond to Hasbro for $146.3 million (see "
Hasbro to Purchase D&D Beyond from Fandom
"). The Cortex sales (for which financial details were not disclosed) completes that process.
Dire Wolf Digital created the
Clank
family of games, sold by Renegade Game Studios, and
Dune: Imperium
, which it sold under its own brand.
"Dire Wolf's enthusiasm and passion for the RPG space, as well as their intent to dive right in and grow the product with a new expansion already in development, will ensure fans won't miss a beat and are well taken care of for years to come," Fandom Chief Business Officer Michael Chiang said of the sale.
Cortex
designer Cam Banks is moving to Dire Wolf Digital as Creative Director for Cortex.