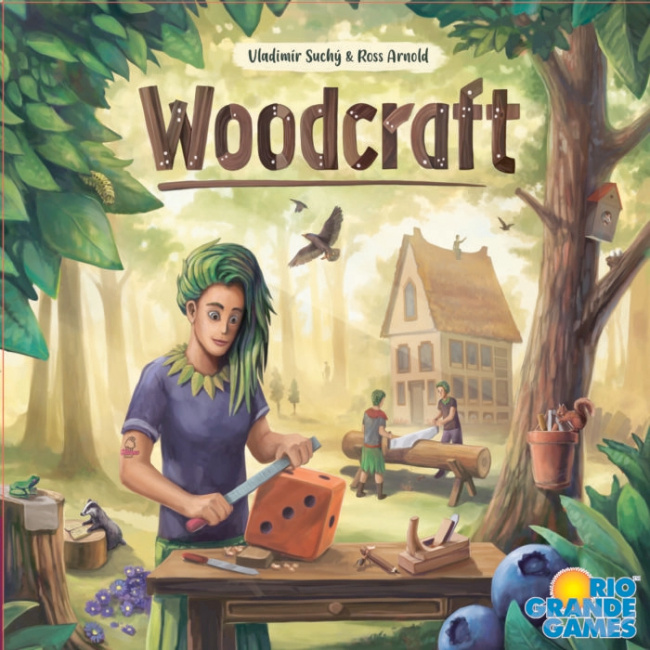 Two new games and a new expansion will be coming from Rio Grande Games soon, including
Woodcraft
,
Findorff
, and the
Franco-German Rails
expansion for
Gulf, Mobile & Ohio.
In Woodcraft, the players operate woodworking shops, growing, cutting, gluing, and buying materials to complete their projects. In turn, players choose between seven possible actions, with each action becoming more powerful the longer it is not used. The woodworking is represented by dice in the game, which are manipulated by the various actions. The game was created by Vladimir Suchy (Underwater Cities, Praga Caput Regni) and Ross Arnold. It is intended for 1 to 4 players, and takes around an hour to play.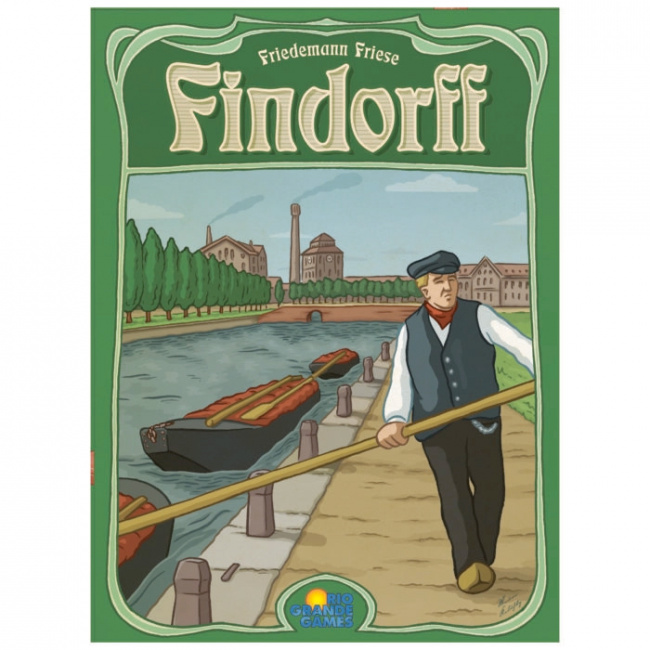 Findorff
is an homage to storied designer Friedemann Friese's (
Power Grid, Friday
)
hometown, a district of Bremen. The game combines resource management and engine-building mechanics, challenging players to construct buildings and railroad tracks as they try to complete historical structures from the 19th and early 20th Centuries.
The game is intended for 1 to 5 players and takes about an hour to play. MSRP is $69.95.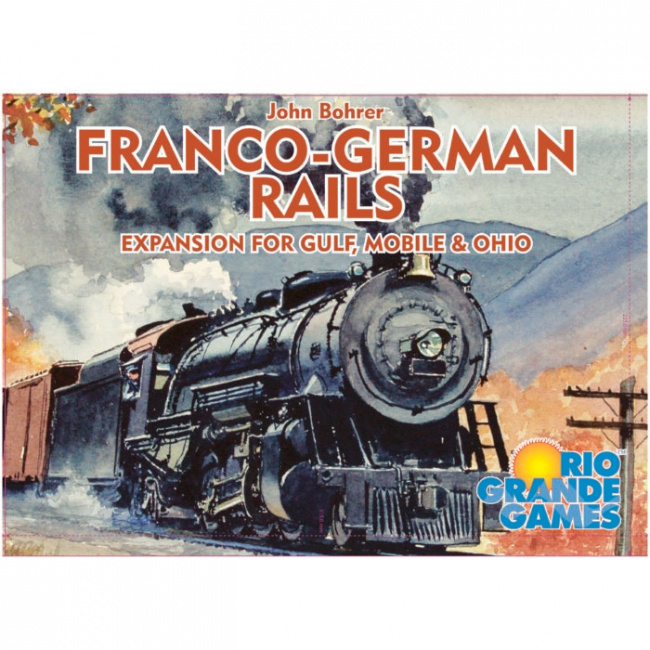 Rounding out the trio of new titles is
Franco-German Rails
, an expansion for the
Gulf, Mobile & Ohio
game (see "
Rio Grande Plans Four Winsome Titles
") created by John Bohrer (
Chicago Express, Ride the Rails
). This expansion transports the action of the game to either Germany or France using two new maps. As in the base game, players buy and sell stock in railroad companies and operate them to expand the early railroads.
Both expansion maps are designed for games with 3 to 5 players and playing times of under an hour. MSRP is $34.95.
The company will soon release a new expansion for Dominion (see "Loot Treasure Across the Seas in 'Dominion: Plunder'"), followed by Pictures X-Mas in time for the holidays (see "Rio Grande Games Reveals 'Pictures Christmas'").