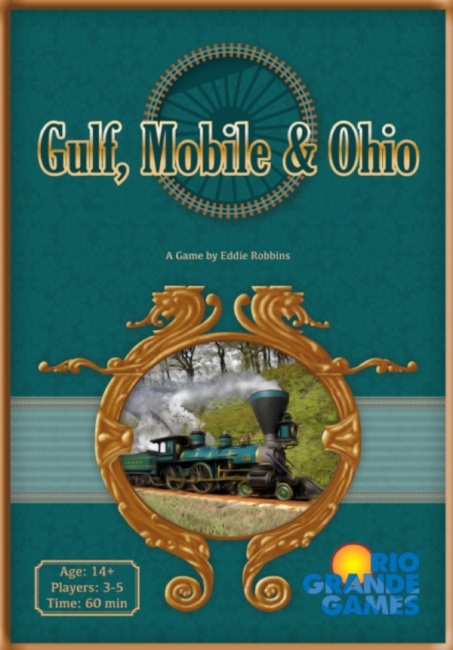 Rio Grande Games and Winsome Games have reached a deal under which Rio Grande will produce reprints of four Winsome Games titles under license. The series of four games will begin with
Gulf, Mobile and Ohio
in September, followed by
German Rails
later in the year.
Gulf, Mobile and Ohio is a railroad-building game set in the antebellum South, with players acting as the founders of the early railroads in that region. Players buy and sell stock in railroad companies alongside operating the companies they control to build railroad networks and pay out dividends based on their profits.
The game was created by Eddie Robbins (Baltimore & Ohio), and is intended for 3 to 5 players. Games take about an hour, depending on the number of players. MSRP has been tentatively set at $39.95.
The second game in the series, also designed by Eddie Robbins, is German Rails. This game uses the same mechanics as Gulf, Mobile and Ohio, but is set in late 19th Century Germany. MSRP and release date have not yet been set.
The titles of the other two games planned for the series have not been announced. All of the Winsome Games designs Rio Grande produces in this series will feature graphics and trade dress consistent with last year's Northern Pacific.
Rio Grande is also planning two releases for the summer (see "'Caravan' and 'Butterfly'").