Free League Publishing will be releasing two books featuring adventures for the
Ruins of Symbaroum 5E
table-top roleplaying game in February: the
Adventure Collection
and
Call of the Dark
.
Ruins of Symbaroum 5E combines Free League's dark fantasy setting with the 5th Edition OGL ruleset. These two new books offer ready-to-go adventures for the setting.
The Adventure Collection focuses on adventures for lower level characters, with seven scenarios. The adventures explore a trio of settlements and center around thirteen artifacts, with a dozen full-color maps. The book also introduces the Young Gods pantheon. MSRP is $44.99.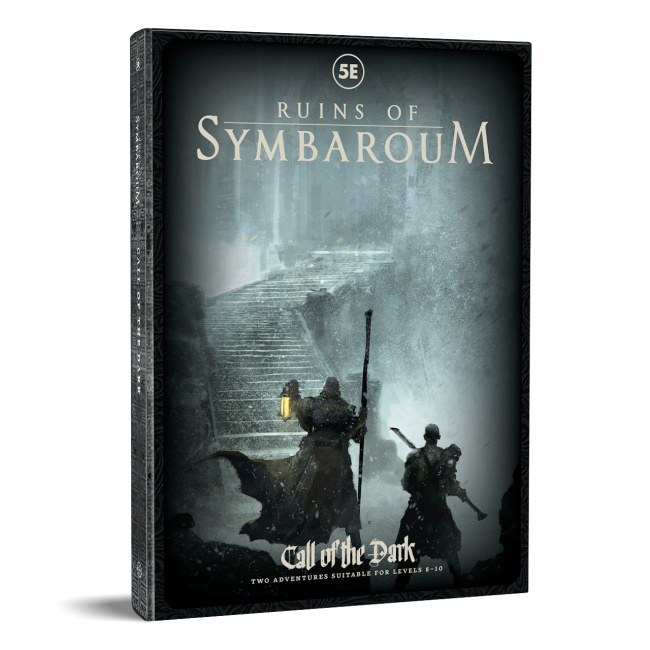 Call of the Dark
has two adventures intended for mid-level characters, while introducing some new rules to the 5E ruleset for forced rids and "Dangers of the Darkened Land." The adventures explore the Alberian barony of Sarli and the city of Kurun through full-color maps, a dozen locations to explore, and new artifacts. MSRP is $34.99.
Earlier this month, Free League announced plans for open gaming licenses for two of its own game systems, Year Zero Engine and Dragonbane (see "Free League Publishing Announces Development of Two OGLs"). Later this year, the company plans to launch a game based on the AMC series The Walking Dead (see "'The Walking Dead Universe Roleplaying Game' Incoming").
This coverage is part of RPG Week, celebrating all things RPG at ICv2. For more ICv2 RPG Week articles, click here.