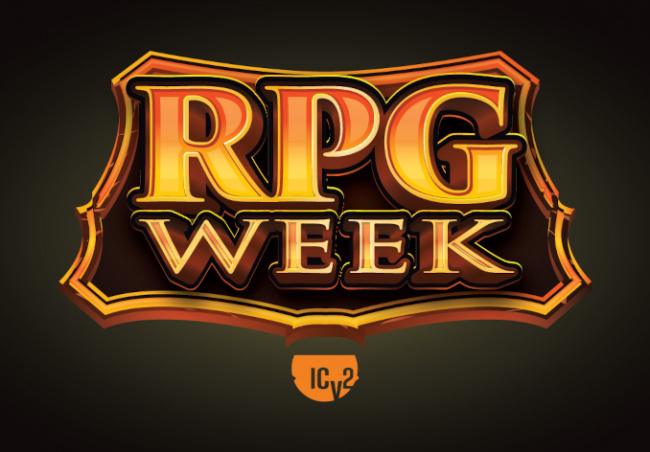 An ICv2 Release.
ICv2 is pleased to announced the launch of its first ever RPG Week event, sponsored by RPG publishers Renegade Game Studios and Free League. During RPG Week, ICv2 will feature special content about roleplaying games, including features, previews, news, and opinion.
"We reported last summer that a hobby distributor had called RPGs the 'story of the year,' both because of the growth of
Dungeons & Dragons
and because of the expansion of the phenomenon to other RPG lines (see "
RPGs the Story of the Year
"), ICv2 Publisher Milton Griepp said of the timing. "Now with the imminent release of
Dungeons & Dragons: Honor Among Thieves (
see "
New 'D&D: Honor Among Thieves' Trailer
"), the biggest RPG media event ever, interest in RPGs is only going to grow, and we wanted to bring an in-depth focus to the category and explore some of the opportunities in it."
We want to thank our sponsors Renegade Game Studios and Free League for their support of this important event.
Here's the linked list of RPG Week articles, which will grow every day:

Features:
Non-OGL Fantasy RPG Lines
Accessorize for Adventure, Part 1
Accessorize for Adventure, Part 2
Scaring Up Macabre Games for the Roleplaying Shelf
A Retailer's Guide to the RPG Galaxy
Columns:
Rolling for Initiative -- Well That Was Quick, and Four Picks for RPG Week
The Merchant's Anvil - The OGL Roller Coaster
News:
Goodman Games Will Release Updated 'Crypt of the Devil Lich' Modules
More Adventures for 'Ruins of Symbaroum 5E'
Paizo Runs Out of 'Pathfinder Core Rulebooks' until April 2023
Marvel Announces New 'X-Men Expansion' Sourcebook
Trick or Treat Studios Unveils 'The Heart of Chentoufi' for Retail
'Fantasy AGE' Enters Its 2nd Edition
Free League Announces 'Mork Borg: IKHON'
Ultra PRO Offers 'Critical Role' Gaming Accessories
Cubicle 7 Announces Post-Apocalypse RPG Setting 'Broken Weave'
Osprey Plans Four RPG Books for 2023
Mongoose Publishing Reveals New 'Traveller RPG' Boxed Set
Explore a New Continent in 'Vivarium'
Paizo Unveils 'Starfinder: Scoured Stars Adventure Path' Campaign Book
Wizards of the Coast Updates Deets on 'D&D: Keys From the Golden Vault'
The 'Kobold Guide to Dungeons' Coming
Renegade Con Announcements Incoming!
Previews:
Preview: 'Dungeons & Dragons: Honor Among Thieves' Gaming Accessories
Preview: 'Dungeons & Dragons: Keys from the Golden Vault' Gaming Accessories
Sponsored Content:
Renegade Con Virtual Convention Set for February 3 & 4
(Renegade Game Studios)
Looking for a New Fantasy RPG? 'Dragonbane' Coming Soon
(Free League Publishing)
Watch ICv2 every day during RPG Week for more on what's happening in this exploding hobby games category.