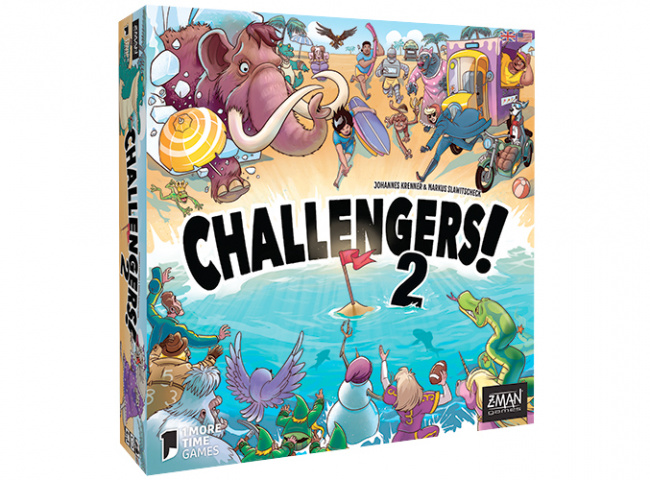 Z-Man Games has announced
Challengers! 2
, the sequel and expansion to last year's award-winning
Challengers!
The new game will premier at the
Spiel
fair in Essen, Germany this October.
Like the original game (see "Z-Man Games Reveals 'Challengers'"), Challengers! 2 has players constructing decks of character cards and facing off in simultaneous duels to win trophies. This new version is playable entirely on its own, or it can be combined with the original for even more playing options and larger tournaments with up to 16 players.
Challengers! 2 introduces more than 70 new characters to create new combos, along with 16 new Trainer cards with unique abilities that can improve a player's defense or strength, or even allow them to reorganize their deck. The Trainer cards are a new feature, and can be used with the original game as well.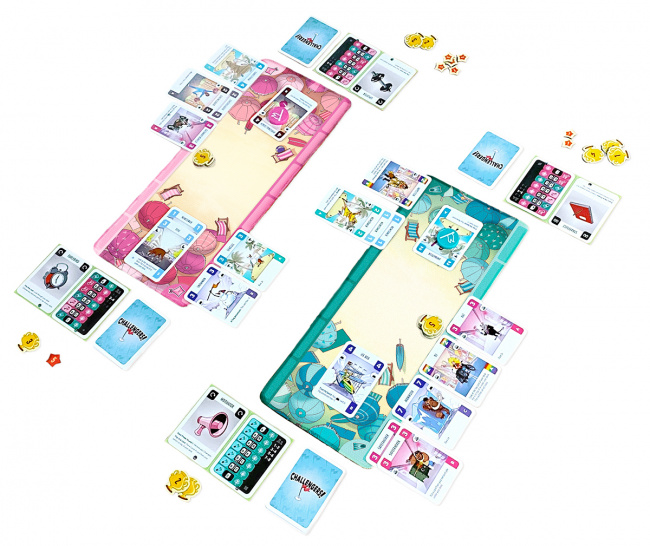 The game was designed by Johannes Krenner and Markus Slawitscheck, the creators of the original
Challengers!
It comes with 354 cards, 16 trainer sleeves, 4 beach playmats, 4 flag disks, 40 fan tokens, 28 trophies, and 3 card trays. On its own, it supports 1 to 8 players, ages 8 and up, and takes a little over half an hour to play. MSRP is $39.99.
Click Gallery below to see some components from the game.
The original
Challengers!
won the As d'Or 2023 award for best "Initiated" game and has been nominated for the Kennerspiel des Jahres ("Enthusiasts Game of the Year") for 2023 (see "
Spiel des Jahres 2023 Nominees Announced
").
Z-Man recently launched
Planet B
(see "
Z-Man Will Release 'Planet B'
").