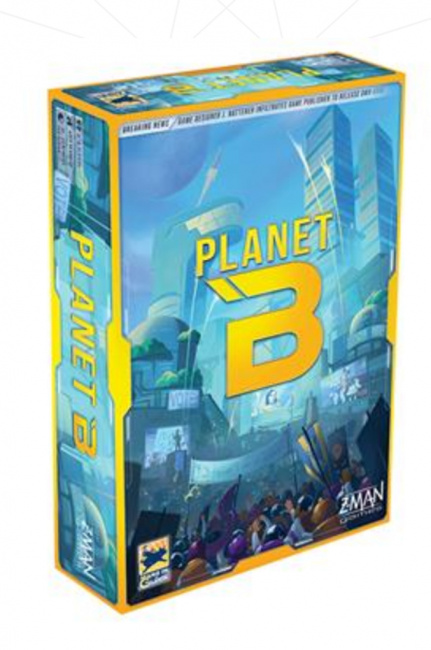 Z-Man Games, via Asmodee, will release
Planet B
, a new board game from Hans Im Gluck, into retail on March 31, 2023.
Planet B is a game filled with dark humor about shady conglomerates settling a new planet. Players take on the roles of corrupt governors who need to make deals with the conglomerates to advance their own agenda. They will build up a city, make the populace work for them, rise up in a political party, or control the headlines to get what they need to take over the planet. The players that lined their pockets the best will win the game.
The game box comes with 244 wooden pieces, 160 banknotes, 120 cards, 63 tiles, 4 boards, 1 faction track, 1 game board, 1 bag, and 1 set of rules. It is for two to four players, ages 14 and up, and plays in 2 hours. Planet B will retail for $89.99.
Asmodee will also release Revive, a new board game by Matagot, into retail (see "'Revive' Civilization").