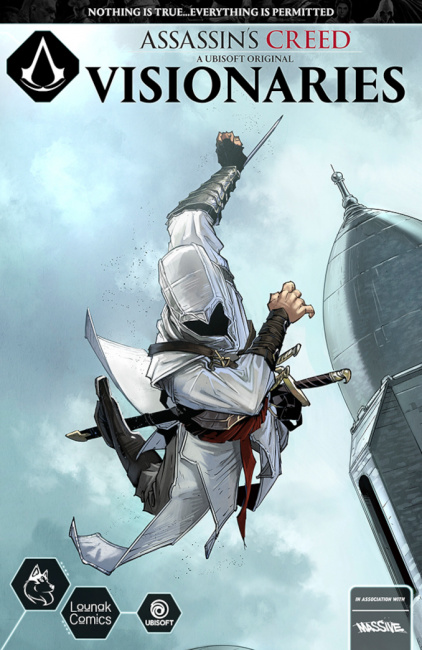 Massive Publishing will launch comic anthology series
Assassin's Creed: Visionaries
in November 2023, in conjunction with publishing partner Studio Lounak (a creative studio that is a previous Ubisoft collaborator for transmedia projects), the company announced.
All of the assassin characters in the
Visionaries
series will be new creations from the artists, appearing for the first time. Each issue will include two stories by different creators, allowing the artists to present their own takes on the Ubisoft video game universe.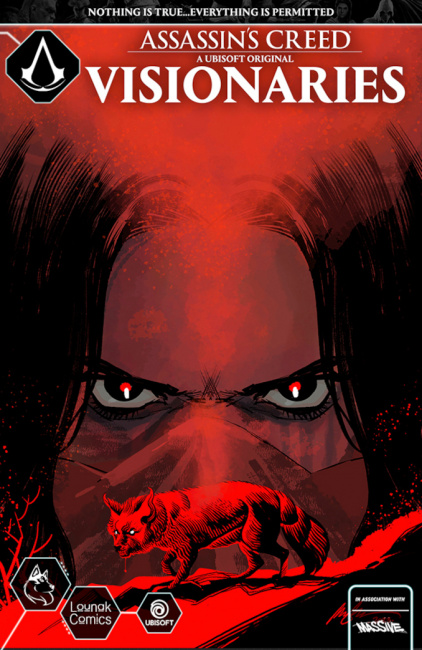 The first issue features Rafael Albuquerque's art in a story written by Ale Santos, set in Brazil in the seventies under a dictatorship. The second, future-set story is by Stéphane Louis, about the Templars attempting to eliminate the Assassin Brotherhood.
Other announced creators include Yanick Paquette, Enrico Marini, Mahmud Asrar, Olivier Vatine, Niko Henrichon, and Jonboy Meyers.
Massive is the latest in a long line of comic publishers for the Assassin's Creed property. Dark Horse Comics previously released an art book, puzzles, and two
Assassin's Creed
tie-in comic book miniseries (see "
Dark Horse Plans Prequel, Art Book for 'Assassin's Creed: Valhalla'
"). Tokyopop has published
Assassin's Creed: Valhalla
and
Assassin's Creed: Dynasty
manga; VIZ Media published
Assassin's Creed: Blade of Shao Jun
(see "
Review: 'Assassin's Creed: Blade of Shao Jun' Vol. 1
"). And further in the past, Titan Comics released
Assassin's Creed
comics and manga.
A webtoon from the Solo Leveling studio is also in the works (see "
'Solo Leveling' Studio to Create Webtoon Sequel'
").