Konami Digital Entertainment has announced the winners of the Yu-Gi-Oh! World Championship 2023 competition's three categories.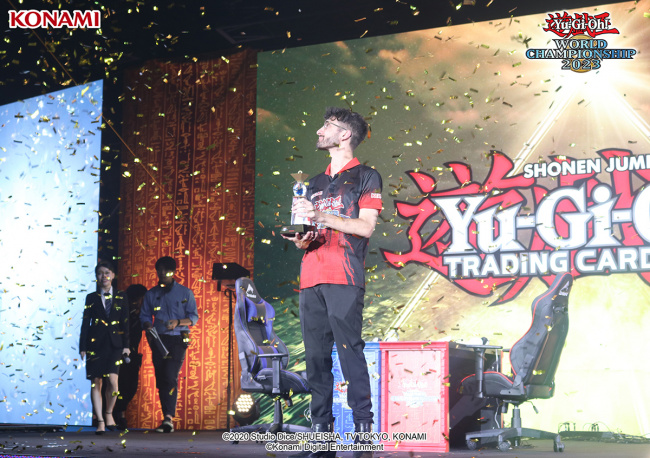 Paulie Aronson of North America was the victor in the
Yu-Gi-Oh! Trading Card Game Main Event
over runner-up Juan Mateo Augusto Renteria Pastor from Peru, and now holds the title of Yu-Gi-Oh! TCG World Champion 2023.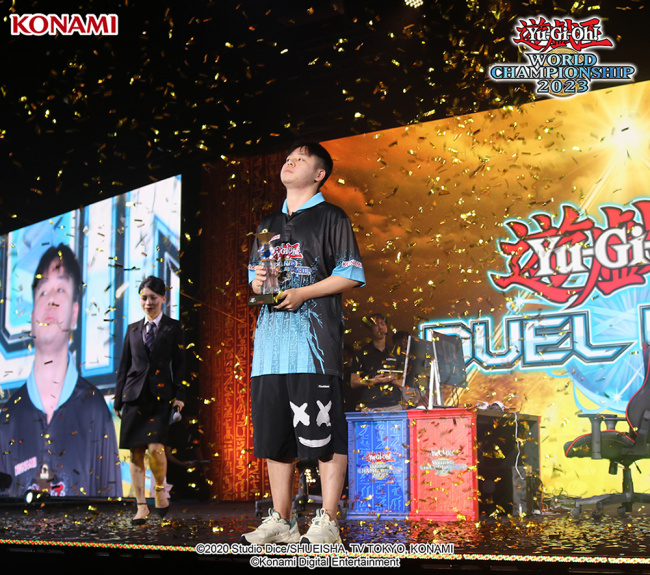 Duelist Takagi took the top spot in the
Yu-Gi-Oh! DUEL LINKS
event in a 3-0 victory against Yukoo.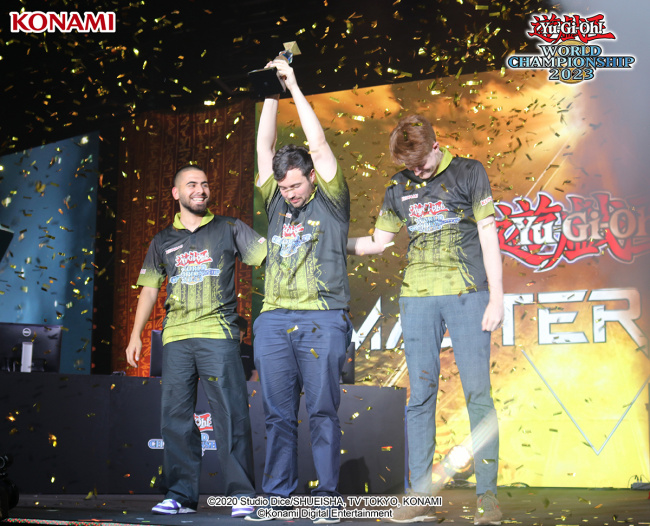 In the first-ever
Yu-Gi-Oh! MASTER DUEL
three-on-three event, the snipehunters team of Josh, QuntalThink, and Emre edged out Team 7 and are now the Yu-Gi-Oh! MASTER DUEL World Champions.
Congratulations to the winners!
The finals for the global tournament were held in Tokyo, Japan last weekend (see "'Yu-Gi-Oh!' World Championship 2023 Details Revealed").
A trio of Yu-Gi-Oh! releases have been announced for autumn (see "Konami Announces Three 'Yu-Gi-Oh! TCG' Sets"), as well as a retrospective set planned for February (see "'Battles of Legend: Chapter 1' Reprises 'Yu-Gi-Oh!' Cards").