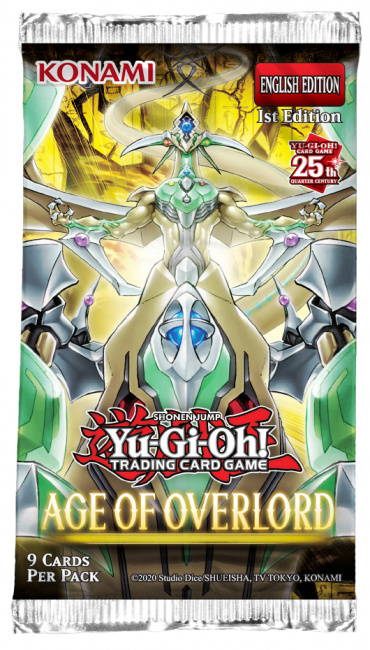 Konami Digital Entertainment announce three
Yu-Gi-Oh! TCG
sets, which will be heading to retail soon.
The first product announced was
Age of Overlord
, a new core booster set. This set will add brand new themes for decks and unlock new ways to play themes from the past with new cards. Supreme King Z-ARC returns with a brand-new form as well as new "Supreme King" Pendulum Monsters. Visas Starfrost gets a few new cards from this set, including a Level 4 Tuner monster, a turn-ending Pendulum Monster, and a Level 6 "Mannadium" Synchro Monster. There will also be a theme inspired by Horus.
The set contains 10 Secret Rares, 14 Ultra Rares, 26 Super Rares, and 49 commons (24 of these cards are also available as Quarter Century Secret Rares and 1 special card is only available as a Quarter Century Secret Rare). It hits stores on October 20, 2023.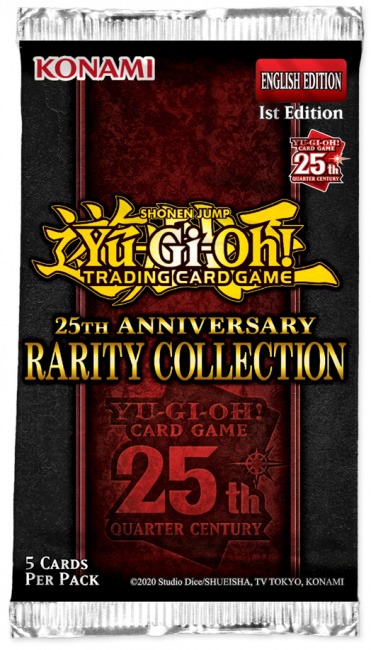 The
25th Anniversary Rarity Collection
was also announced. It is an all-foil set with 79 of the game's most sought after cards in 7 different rarities. The set has two brand-new rarities for English editions: Prismatic-style Collector's Rares and Prismatic-style Ultra Rares. Each pack comes with 2 Super Rares, a Secret Rare, and 2 Ultra Rares.
Finally, Konami will release a new
Yu-Gi-Oh! TCG 2-Player Starter Set
. The set comes with two different pre-constructed decks and a 64-page comic book that describes how to duel. It is ideal as an entry level product.
For information on 2023 Yu-Gi-Oh! TCG releases, check out our 2023 release calendar (see "'Yu-Gi-Oh! TCG' 2023 Product Release Calendar").