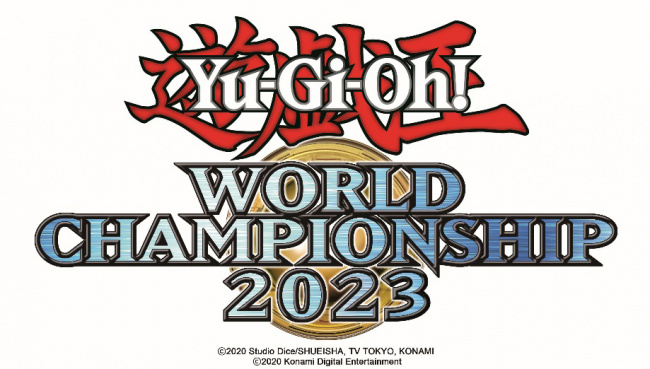 Konami Digital Entertainment has shared details about
Yu-Gi-Oh! World Championship 2023
. The tournament finals will be held in Tokyo, Japan the weekend of August 5-6 at the Tokyo Big Sight International Exhibition Center.
As announced in February (see "Konami Announces 'Yu-Gi-Oh!' World Championship 2023"), this will be the first official Yu-Gi-Oh! World Championship since the global pandemic began. The World Championship will feature three separate tournaments this year: the Yu-Gi-Oh! Trading Card Game, Yu-Gi-Oh! Duel Links, and the first-ever Yu-Gi-Oh! Master Duel.
Yu-Gi-Oh! WCS 2023 Qualifiers will be held for the Master Duel and Duel Links tournaments, during which eight duelists from around the world will earn their spaces in the finals. The Master Duel qualifiers will run from May 15 through May 28. Duel Links qualifiers begin May 30 and run through June 11.
Konami recently announced a new booster pack set, Legendary Duelists: Soulburning Volcano, which will release in August (see "'Yu-Gi-Oh!' Heats up with 'Soulburning Volcano'").