Mothra Is Latest
February 25, 2002
X-Plus USA has a worldwide license for classic resin Godzilla statues from Toho Co. Ltd. The company debuted its latest kaiju offering at the recently concluded New York Toy Fair.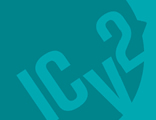 Bows in Japan in December
March 8, 2001
Shusuke Kaneko, who directed the well-received modern Gamera trilogy, will direct the next Japanese Godzilla film. The film will be set in 2004, exactly 50 years after Godzilla 's first appearance.