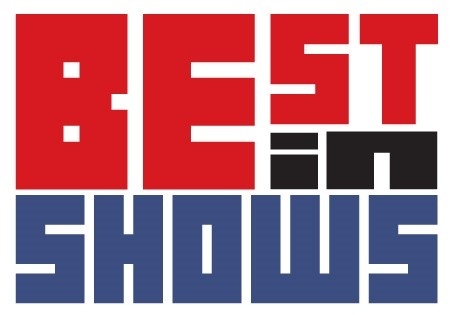 The number of films tied to geek culture has expanded rapidly in recent years, accounting for a bigger and bigger percentage of Hollywood releases. "Best in Shows" is the ICv2 list of geek films, arranged by quarter, with some context for each. Dates and other information are updated until release with new info as we get it. To see all the periods we're covering, see the "
Best in Shows Index
."
Venom
October 5
Sony/Columbia announced this release date in March 2017.
Untitled Fox Marvel Movie
November 2
Fox reserved this date in November 2016, but didn't say what Marvel project would fill the slot.
Mulan (Live Action)
November 2
Disney reserved this date in 2015, with the hopes of following up its success with both Maleficent and Cinderella with another live-action reimagining of an animated film.
Dr. Seuss' How the Grinch Stole Christmas
November 9
Benedict Cumberbatch will be providing the voice for the Grinch in this latest Dr. Seuss adaptation by Illumination Entertainment and Universal Pictures. Pete Candeland and Yarrow Cheney will direct based on a script by Michael LeSieur.
Gigantic
November 21
Disney Animation Studios announced this Jack and the Beanstalk -inspired fairy tale in 2015. The computer-animated musical will be directed by Nathan Greno (Tangled) with Frozen songwriters Roebert Lopez and Kristen Anderson-Lopez writing the music. Set in Spain during the Age of Exploration, Jack discovers there is a world of giants in the clouds above. After making a new friend, he must help her stop the Storm Giants from destroying the giants' world.
Aquaman
October 5
This Warner Bros. superhero picture will focus on the Atlantian DC hero, Aquaman. The character was introduced in Batman v Superman, and is played by Jason Momoa. The film is directed by James Wan.
Spider-Man Animated
December 21
Sony announced an as-yet-untitled Spider-Man animated feature film for this date, originally to be written and produced by Lego Movie directors Phil Lord and Chris Miller (see "Sony Plans Animated Spider-Man Feature"). The movie was pushed back to a December release at the end of 2015, and Sony announced Bob Persichetti and Peter Ramsey would co-direct in January 2017.
Mary Poppins Returns
December 25
Disney Studios claimed this date for a live-action fairy tail feature in 2016. The studio has nine films in the works, and has yet to announce which one will fill this date.
Click here for Best in Shows, Q1 2019.