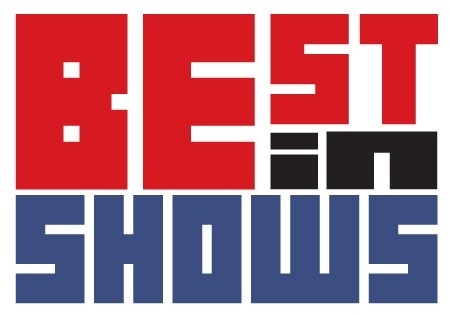 The number of films tied to geek culture has expanded rapidly in recent years, accounting for a bigger and bigger percentage of Hollywood releases. "Best in Shows" is the ICv2 list of geek films, arranged by quarter, with some context for each. Dates and other information are updated until release with new info as we get it. To see all the periods we're covering, see the "
Best in Shows Index
."
Venom
October 5
Sony/Columbia announced this release date in March 2017.
Dr. Seuss' How the Grinch Stole Christmas
November 9
Benedict Cumberbatch will be providing the voice for the Grinch in this latest Dr. Seuss adaptation by Illumination Entertainment and Universal Pictures. Pete Candeland and Yarrow Cheney will direct based on a script by Michael LeSieur.
Ralph Breaks the Internet
November 21
Walt Disney Animation announced this sequel to Wreck-It Ralph in June 2016, the first Disney Animation film since Fantasia 2000 to warrant a theatrical sequel. It is presumed the principle characters will all return. It was shifted to this release date in April 2017.
Bumblebee
December 3
Paramount Pictures has scheduled its Transformers spinoff movie Bumblebee for this date. Written by Christina Hodson, the film is directed by Travis Knight. It will be set in 1987 where Bumblebee is hiding in a junkyard in a small California town. Young Charlie, played by Hailee Steinfeld, gets more than she bargained for when she picks out the yellow VW bug.
Spider-Man: Into the Spider-Verse
December 14
Sony announced the Spider-Man: Into the Spider-Verse animated feature film for this date, originally to be written and produced by Lego Movie directors Phil Lord and Chris Miller (see "Sony Plans Animated Spider-Man Feature"). The film will focus on fan-favorite character Miles Morales in the title role.The movie was pushed back to a December release at the end of 2015, and then bumped to this date in April 2017 (so it doesn't compete with Aquaman). Sony announced Bob Persichetti and Peter Ramsey would co-direct in January 2017.
Mary Poppins Returns
December 19
Disney Studios claimed this date for a live-action fairy tail feature in 2016, and later announced this title to fill the spot.
Aquaman
December 21
This Warner Bros. superhero picture will focus on the Atlantian DC hero, Aquaman. The character was introduced in Batman v Superman, and is played by Jason Momoa. The film is directed by James Wan.
Click here for Best in Shows, Q1 2019.