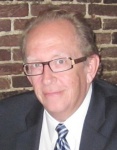 World According to Griepp is an occasional column by Milton Griepp, President of ICv2, comiXology board member, Treasurer of the Comic Book Legal Defense Fund and 35-year veteran of the geek culture business.
It's time for publishers to begin providing the market some badly needed information on what's happening in the digital realm: ranked lists of the bestselling digital comic titles. Up to this point, the only information on digital comic sales has been what's available from the bestseller lists provided by Apple, and periodic market size estimates provided by ICv2. Neither gives any information on sales by title.
Why would this information be useful? There are a number of reasons. One is that it would help distributors (most importantly, Diamond Comic Distributors) and retailers selling physical comics and graphic novels identify which titles have the largest audiences in digital form. They could then make sure that they're merchandising the top digital titles appropriately, so they can take advantage of demand for physical titles that results from digital exposure (we've been hearing that there's a significant phenomenon of digital purchasers looking for collections of comics they've purchased online). Digital demand can also indicate potential demand for physical books from consumers that aren't purchasing digitally; a good book, after all, is a good book, and if digital purchasers are finding a title that's not as popular in physical form, it may indicate that there's an untapped market of consumers of physical books as well.
Digital demand can also be an indication of potential demand for licensed merchandise, which distributors and retailers of physical products sell.
For licensees of comic properties, whether for products or media, digital sales rankings would be one more source of information about which titles are popular and have the greatest chance of success.
And for the publishers themselves, they could understand how their titles are selling relative to those of other publishers in the digital channel, as they do now in other channels.
For all of these uses, digital sales rankings could be considered in conjunction with information from other sources to form a picture, however imperfect, of the total universe of demand for comics in various forms and in various channels. Other information on the print market includes such sources as the Diamond bestseller lists of comics in the direct market (and the sales estimates derived from those lists by ICv2 and other sources; the Nielsen BookScan list of graphic novel bestsellers in the book market (published monthly with permission by ICv2); the New York Times graphic novel bestseller lists, which include sales through the book trade; and ICv2's Top Properties lists, which combine information from multiple channels to rank the top graphic novel properties in a number of categories.
There is a potential source for such information: comiXology. Based on the Apple bestseller lists of the top-grossing apps, comiXology has the dominant market share in digital comics on that platform, which is the most popular for digital comics. It's also the only company offering products from both of the Big Two comic publishers, as well as the broadest range of other publishers. Between its Comics by comiXology apps, its Website, retailer Digital Storefronts, and its branded apps and Websites for Marvel, DC, and other publishers, it could compile a ranking of the bestselling comic titles each month across multiple sales venues and platforms. A separate ranked list of free digital comics could also be provided.

While such rankings would not reflect 100% of the market, because they would not include sales by other independent purveyors of digital comics such as iVerse, Graphicly, Panelfly, DriveThruComics, Apple's iBooks, Google Books, Amazon's Kindle, Barnes & Noble's Nook, or publisher apps such as those operated by Dark Horse and Viz Media, there would still be a lot of excellent information available. And based on comiXology's share of the market and breadth of offerings (again, as indicated by comiXology's rankings in the Apple top grossing app lists), its sales would reflect the majority of digital comic sales. While an ideal system would also include sales from those other venues, a ranking of sales through comiXology would be a great start.
I urge comiXology and its publisher clients to come together to release a monthly ranking of digital comic sales across all of its sales venues, including publishers' branded apps and Websites. It's time for this next step toward building a new ecosystem of print and digital co-existence in the comics industry.