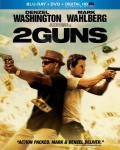 This week's offerings include one of the best action movies of the year, which just happens to be based on a graphic novel written by Steven Grant, the final film in the
Cornetto Triology
directed by Edgar Wright, who will helm Marvel's
Ant-Man
movie, the hugely popular R-rated comedy
We're the Millers
, a fascinating documentary on Drew Struzan, the artist behind the iconic movie posters for
the Indiana Jones, Star Wars
, and
Back to the Future
films, plus full season sets for the brilliant HBO series
Treme,
the sexy SyFy series
Lost Girl
, and the fifth season of
Star Trek: The Next Generation
on Blu-ray.
Theatrical Movies
This category is popping this week with a roster that includes the comic book-based
2 Guns
(Universal, "R," $29.98, BD Combo $34.95), one of the most interesting action films of the past summer. Denzel Washington and Donnie Wahlberg are outstanding in this fast-paced entertaining thrill ride of a film that has enough twists and turns to keep audiences (who haven't read the Boom Studios graphic novel) guessing. This "R" rated action film, which also includes plenty of character-driven comedy, earned over $75 million during the highly competitive summer movie season of 2013 and managed a solid 64% positive rating (very good for an action movie) on review aggregator Rotten Tomatoes..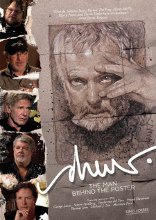 Equally interesting in its own fashion is Edgar Wright's
The World's End
(Universal, "R," $29.98, BD $34.98), the third film in the genre-busting
Three Flavours Cornetto Trilogy
of comedies that began with
Shaun of the Dead
, and continued with
Hot Fuzz
.
The World's End
starts out as a colossal pub crawl ends up like a modern version of
Invasion of the Bodysnatchers
. While this film may be a bit too long (218 minutes), geek viewers will want to check out the latest effort from Wright, who directed the underrated adaptation of
Scott Pilgrim
, and is set to helm
Ant-Man
for Marvel Studios. As usual Simon Pegg, Nick Frost, and Martin Freeman all give strong performances in what was this summer's best post-apocalyptic comedy, judging by its sterling 89% positive rating on Rotten Tomatoes..
The biggest box office success due out on Tuesday is the "R" rated comedy
We're The Millers
(Warner Bros., "R," $28.98, BD $34.98), which earned $150 million in North America alone. Jennifer Anniston, Jason Sudekis, Will Poulter, and Emma Roberts star in this very broad comedy about a quartet of misfits who masquerade as a Middle American family in order to smuggle drugs from Mexico. With its pervasive rough language, nudity, and overall raunchiness
We're the Millers
is definitely not for everyone
,
but it does deliver the laughs.
For younger viewers there is Disney's
Planes
(Disney, "PG," $29.99, BD/Combo $44.99), a rather too obvious attempt to take the Pixar
Cars
franchise to the world of airplanes. Produced by the same unit at Disney that has created the studio's direct-to-DVD sequels,
Planes
was judged good enough to get a theatrical release and managed to make nearly $90 million at the domestic box office. While it's not quite to the Pixar level,
Planes
is a movie that will keep the little ones entertained, even though adults may realize that they have seen all this before.
Paranoia
(Fox, "PG-13," 90 min., $29.98, $39.99) features Liam Hemsworth (of
The Hunger Games
) as a young tech genius caught between two warring tech moguls played by Harrison Ford and Gary Oldham in a fast-moving tale of corporate espionage in the modern high tech world. Just in case you are intrigued by the film's premise, please note that Paranoia never got a full theatrical release, and earned a pathetic Tomatometer reading of just 4% positive.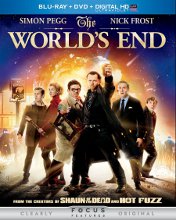 Howevrer this week will see the release of a documentary that geek viewers will definitely want to check out—
Drew: The Man Behind the Poster
(Kino, "Not Rated," 88 min., $26.95), a fascinating feature length documentary about famed poster artist Drew Struzan, whose wonderful designs for the
Indiana Jones, Back to the Future
, and
Star Wars
movies have made him a fan favorite. This well-produced documentary includes interviews with George Lucas, Steven Spielberg, Guillermo Del Toro, Frank Darabont, Thomas Jane, Michael J. Fox, and Harrison Ford. Serious
Star Wars
fans will definitely want a copy of this film.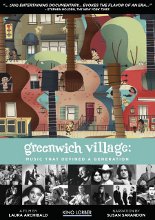 With the Coen brothers set to release
Inside Llewyn Davis
, which is loosely based on the career of folksinger Dave Van Ronk, many will find the documentary
Greenwich Village: Music That Defined a Generation
a fascinating trip back to the early years of the folk boom (1960-63) in New York City. In addition to clips of Pete Seeger, Van Ronk, Joni Mitchell, Odetta, John Sebastian, Judy Collins, Richie Havens, Tom Paxton, Peter Paul & Mary, and many other performers, this film also covers the social context of the music and resurrects incidents, such as the ill-fated attempt by the police to stop the Sunday afternoon impromptu hootenannies in Washington Square Park, that may have inspired other acts of civil disobedience that followed.
TV on DVD
Among this week's offerings of major interest to geek viewers is the new Blu-ray edition of
Star Trek: The Next Generation: Season 5
(Paramount, BD $129.99). The only problem with this release is the price, which is roughly twice as much as the typical TV science fiction series. Paramount also insists on putting out a single-disc package,
Star Trek: The Next Generation, Unification
(Paramount, 84 min., $24.98) a two-part
STNG
saga that features Leonard Nimoy as Federation Ambassador Spock, who is attempting to forge a peace between the Romulans and their Vulcan brethren.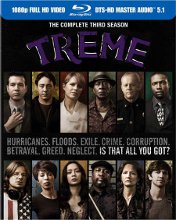 One of the best TV on DVD releases of the fall is
Treme: The Complete 3rd Season
(HBO, 605 min., $39.98, BD $49.98). In addition to the show itself, which presents a vivid portrayal of New Orleans in all its squalid, crime-ridden, funky, musically-rich splendor, this set also includes several excellent documentaries on the music, which is much more than just an aural backdrop for this underrated series from the creators of
The Wire
. Be sure to check out the feature on the Neville Brothers, which is priceless.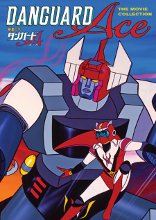 Also of great interest to the geek audience is the SyFy series
Lost Girl: Season 3
(Funimation, 572 min., $44.98, BD $49.98), which follows the adventures of a bisexual Succubus named "Bo" played by Anna Silk. This Canadian-produced series has managed to develop a steady cult audience. It looks particularly good on Blu-ray, and the BD contains a number of fascinating extras include cast and crew interviews, as well as footage from the 2012 Comic-Con panel.
Vintage TV series of interest include
Doctor Who, Story 029: The Tenth Planet
(BBC, 93 min., $34.98), which features William Hartnell's last appearance as the Doctor as well as the first appearance of the second doctor played by Patrick Troughton. Only three of the four parts of this classic serial from 1966 remain, though the BBC created the missing episode using animation.
Other great vintage TV releases include
Peter Gunn, Season 3: The Final Season
(Timeless Media, 988 min., $29.93), which includes all 38 episodes of the final season of the stylish private eye series, which featured Craig Stevens, Lola Albright, and quite possibly the best theme song in TV history, plus
Twilight Zone: The Complete Series
(Image Entertainment, 4624 min., $169.98), a high definition box set including every episode of the classic science fiction anthology series on Blu-ray,
Here's Edie: The Edie Adams TV Collection
(MVD Ent., $49.95), which includes Edie's song performances from the
Ernie Kovacs Show
, plus her own series and a fully illustrated 16-page booklet, and the inspirational
Touched By an Angel: The 9th and Final Season.
Anime
Among this week's offerings is
Good Luck Girl! Binbogami ga!
(Funimation, "17+," 325 min., BD/Combo $64.98, Ltd. Ed. $69.98), which collects all 13 episodes of the 2012 Sunrise-produced anime series based on the comedy manga by Yoshiaki Sukeno. This self-referential series includes parodies and take-offs on just about every major anime character and series, all of which make this fan service-filled comedy of great interest to anime fans. The
Limited Edition
comes in a specially decorated artbox.
Also new this week is
Little Busters Season 1, Collection 1
(Sentai Filmworks, "14+," 325 min., $59.98, BD $69.98), which includes the first half of the 26-episode anime produced by J.C. Staff based on the visual novel developed by Key. A 13-episode sequel began airing in Japan last month.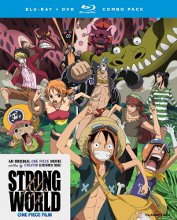 For
One Piece
fans there is
One Piece Movie 10: Strong World
(Funimation, "13+," 113 min., $29.98, BD $34.98), which was released in December of 2009. This film, which takes place just after the "Thriller Bark" storyline, was produced by Toei Animation in celebration of ten years of the
One Piece
TV anime, and was the first of the
One Piece
movies that was written by One Piece creator Eiichiro Oda.
For those who play the Bushiroad
Weiss Schwarz CCG
there is
Sword Art Online Set 4: Fairy Dance Part 2
Ltd. Ed. (Aniplex of America, "13+," 150 min., $49.98, BD Ltd. Ed. $112.98), which includes episodes 20-25 of the popular series that is getting exposure on Adult Swim. The Blu-ray
Limited Edition
includes an exclusive playable CCG card along with a bonus DVD of interviews, a 16-page booklet, and a pin-up.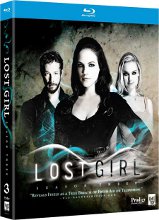 Fans of classic anime will be interested in the reasonably-priced
Danguard Ace: Movie Collection
(Shout Factory, "not rated," 396 min., $19.93). Based on a science fiction anime series from the 1970s created by Leiji Matsumoto (
Space Battleship Yamato
). Licensed by Jim Terry Productions, Matsumoto's series was given English dialogue by Lynn Garrison, who combined various episodes into feature length movies that were shown on Showtime during the 1980s, and the
Danguard Ace
robot also appeared in Marvel's
Shogun Warrior
comic book series and even had his own toy line in the 80s.
This week's re-priced re-release is
Divergence Eve & Misaki Chronicles Complete Collection
(Sentai Filmworks, "14+," 650 min., $54.98).
Tom Flinn
The opinions expressed in this column do not necessarily reflect those of the editorial staff of ICv2.com.