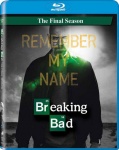 It is time to glance back over 2013 and attempt to pinpoint the best home entertainment releases in the various categories covered by DVD Round-Up. In preparing the lists a couple of trends became apparent, namely the plethora of strong "TV on DVD" releases resulting from the explosion of new series produced for cable TV networks, the raft of new high definition Blu-ray editions of classic movies, and the increasing importance of anime feature films. As usual there is much more great stuff than we have the space to highlight, but here for your perusal are the favorites (based on a consideration of both the film itself and its home entertainment presentation) chosen by the DVD Round-Up staff.
Live-Action Television Series
Breaking Bad: The Complete Series
Star Trek: The Next Generation-Season 3
Game of Thrones: The Complete Third Season
Foyle's War Set 7
Prime Suspect: The Complete Series BD
The Many Loves of Dobie Gillis
Veep
Midsomer Murders: Tom Barnaby's Last Cases
Doctor Who: The Complete Seventh Series
Arrow: The Complete First Season
Wow this is a tough category this year with a bunch of interesting new shows as well as some elaborately-packaged complete series including the cable saga
Breaking Bad: The Complete Series
, which comes in faux chemical drum in deference to the drug-making proclivities of its protagonist Walter White (Bryan Cranston), who goes from a sympathetic Job-like high school chemistry teacher diagnosed with a deadly disease to a ruthless drug kingpin during the course of a series that validates my personal theory of occupational determinism ("You are what you do."). The complete
Breaking Bad
may have had the most elaborate packaging, but honorable mention should be made as well of fellow cable series,
The Walking Dead: Season 3
and
Dexter: The Complete Series
that also married superior content with distinctive collector-oriented packaging.
Other cable series that made the cut include the trend-setting medieval fantasy
Game of Thrones
and the fairly realistic political comedy
Veep,
and there are plenty of honorable mention cable titles like HBO's
Treme
, and
Newsroom
.
Personally I hate the way Paramount gouges fans with its various
Star Trek
TV and movie releases, but I have to admit that the new Blu-ray edition of
Star Trek: The Next Generation- The Third Season
is a "must have" for
Trek
fans due to its epic confrontation with The Borg.
Doctor Who: The Complete Seventh Series
, contains the most recent season of the revived
Doctor Who
series and includes the Neil Gaiman-penned episode "Nightmare in Silver," but there were plenty of interesting vintage
Doctor Who
releases as well including some that contain newly-discovered lost episodes. Other U.K. series that can't be ignored include a new series of the superb period drama
Foyle's War
and a collection of 15 feature-length
Midsomer Murders
English village mysteries, as well as a new high-definition Blu-ray edition of the classic procedural
Prime Suspect
that starred Helen Mirren.
Great vintage TV releases include the inventive, fourth-wall breaking comedy of manners,
The Many Loves of Dobie Gillis
, and many others including the complete
China Beach
and the neglected cult hit
Kindred: The Embraced
.
Animated TV Series
The Legend of Korra—Book I
The Regular Show: The Complete 1st and 2nd Seasons
Adventure Time: The Complete Second Season
Rocko's Modern Life: The Complete Series
Futurama Volume 8
The Simpsons: The Complete 16th Season
Robot Chicken: DC Comics Special
Ultimate Spider-Man Vol. 1
Fat Albert & The Cosby Kids: The Complete Series
Transformers Prime: The Complete 3rd Season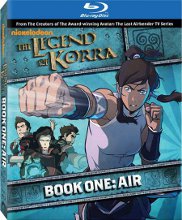 Cable TV also looms large in this category thanks to Nickelodeon, the Cartoon Network, Disney's XD, and Hasbro's The Hub. Nickelodeon's
The Legend of Korra
, a sequel to its
Last Airbender
series, set all sorts of records in its debut, and the Cartoon Network's
Regular Show
and
Adventure Time
continue to impress. Targeting younger audiences, Disney and Marvel have scored a hit with the
Ultimate Spider-Man
series on XD, and Hasbro's
Transformers Prime
remains a staple on The Hub.
Network TV still gives us
The Simpsons
(as well as honorable mention candidates
Family Guy
and
Bob's Burgers
), but
Futurama,
which apparently ended its original run this year with
Volume 8
did so on cable after being cancelled by Fox years ago.
Theatrical Movies
Pacific Rim
Iron Man 3
Skyfall
Argo
Man of Steel
Life of Pi
The Extraordinary Adventures of Adele Blanc-Sec
Mud
The Sapphires
The Rabbi's Cat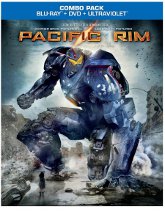 This list doesn't correspond with the bestselling home entertainment releases of the year, which was led by
The Twilight Saga: Breaking Dawn, Part 2
and
The Hobbit: An Unexpected Journey
. Peter Jackson's first
Hobbit
film disqualified itself for me when Warner Bros. issued a second "extended edition" later in the year--double-dipping like this is simply not acceptable in a market in which the very existence of firmware like DVDs and BDs is being challenged by streaming.
Guillermo del Toro's
Pacific Rim
is a live-action mash-up of anime tropes and
kaiju
monsters that is surely not for every taste, but it is brilliantly presented (especially in BD) and comes with a gaggle of interesting extra features. Shane Black's
Iron Man 3
brought Marvel's high-flying hero back to Earth in a fast-moving saga that was breezy and entertaining, while the latest James Bond film
Skyfall
was one of the best in the series (and is available as part of a 23-film
Bond
megaset as well as by itself).
Two of 2012's art house hits came out on DVD in 2013 and took prominent spots on the list.
Argo
, which was directed by Ben Affleck (who will play Batman in Warner Bros. new
Batman/Superman
movie) deservedly won the "Best Picture" Oscar last year, while Ang Lee's
Life of Pi
is another piece of bravura filmmaking that easily could have taken top honors.
Zack Snyder's
Man of Steel
may appear overblown to some (what superhero film doesn't tend to go in that direction?), but it did revive the original superhero's screen career and finished the year as the number 6 movie at the worldwide box office.
But there are other less bombastic comic book-based movies that are worthy of attention including Luc Besson's
The Extraordinary Adventures of Adele Blanc-Sec
, a charming adaptation of Jacques Tardi's comic masterpiece, and JoAnn Sfar's
The Rabbi's Cat
, a very personal animated film that was co-directed by Sfar.
There were also lots of wonderful "small" indie-type movies released on disc in 2013 including the coming-of-age saga
Mud
starring Matthew McConaughey and
The Sapphires
, a delightful Australian film starring Chris O'Dowd that lays bare Australia's history of racism in its saga of a quartet of Aboriginal girls who form a singing group and tour Vietnam where they entertain American troops.
Anime
Wolf Children
From Up on Poppy Hill
A Certain Scientific Railgun Pts. 1 & 2
Hetalia Axis Powers: The Complete Series
Colorful: The Motion Picture
Blood C: The Complete Series
Garden of Words
Princess Knight Pts. 1 & 2
Summer Wars
Emma Season 1 and Season 2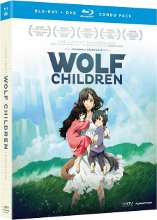 Half of this year's selections are movies rather than the traditional anime TV series collections, and there are several other anime films that are deserving of honorable mention. The biggest news in the world of anime this past year was the retirement of grandmaster Hayao Miyazaki, whose final film will be released here in 2014. But Miyazaki's influence is very apparent on this year's list too, both in a Ghibli film that he scripted, but which his son directed (
From Up on Poppy Hill
), and in
Wolf Children
, a delightful and emotionally powerful film directed by Mamoru Hosoda, who also directed
Summer Wars
, a brilliant combination of a cyberthriller and a bittersweet slice-of-life family saga.
Makoto Shinkai's
Garden of Words
also deals with romance, though with older protagonists, while
Colorful: The Motion Picture
tackles the difficult problem of teen suicide with a powerful story for mature audiences that demonstrates the range and sensitivity of contemporary anime.
It has also been a good year for new editions of classic anime series including Osamu Tezuka's
shojo
classic
Princess Knight
and the delightful Victorian romance saga
Emma
, both of which have been issued in sparkling new editions by Right Stuf.
Classics on BD
Nosferatu
The Bruce Lee Collection/Enter the Dragon: 40th Anniversary Collection
Foolish Wives
Things to Come
The Vincent Price Collection
The Mad Max Trilogy
The Blue Angel
The Man Who Knew Too Much
White Zombie
Greystroke: The Legend of Tarzan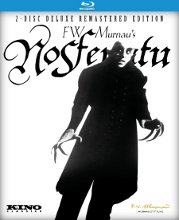 Here's another category with a surfeit of qualified candidates. Any number of Criterion releases including Chaplin's
Monsieur Verdoux
and
City Lights
, Satyajit Ray's
The Big City
, or Elia Kazan's
On the Waterfront
could have made the list along with the Cohen Media Group's brilliant Blu-ray of Douglas Fairbank's
The Thief of Baghdad
. Two Criterion titles did make the list, including a new Blu-ray version of William Cameron Menzies' prophetic and visionary
Things to Come
and an equally impressive edition of Alfred Hitchcock's 1934
The Man Who Knew Too Much
, which features a great performance from Peter Lorre.
But let's talk about the films that made the list starting with an absolutely beautiful Blu-ray edition of F. W. Murnau's horror classic
Nosferatu
, which is released here by Kino, which has tapped into the excellent restoration and high-def transfers that are being done in Europe where the appetite for classic films appears to be stronger than it is here in the States. Kino also released a superb restoration of Erich Von Stroheim's classic
Foolish Wives
, as well as equally edifying versions of Josef von Sternberg's
The Blue Angel
, and the classic Bela Lugosi horror film
White Zombie
.
Martial arts fans should really check out Shout Factory's
Bruce Lee Collection
, which includes a 64-page book as well four classic films (
The Big Boss, Fist of Fury, Way of the Dragon
, and
Game of Death
), all of which have been re-mastered for high definition. Bruce Lee fan's will also want the
Enter the Dragon: 40th Anniversary Edition.
Horror movie buffs will love Shout Factory's
Vincent Price Collection
, which like the
Bruce Lee Collection
above features lots and lots of great extras including commentaries by legendary director/producer Roger Corman, plus four films (
House of Usher, The Pit and the Pendulum, Haunted Palace
, and
Masque of the Red Death
), all rendered in striking hi-def.
Warner Bros., which released the
Enter the Dragon: 40th Anniversary Edition
, also issued a high-def edition of the Australian Grindhouse classics,
The Mad Max Trilogy
as well as a Blu-ray version of
Greystroke: The Legend of Tarzan
, a 1984 film that, at least for its first half, is the most faithful adaptation yet of Edgar Rice Burroughs' jungle pulp classic.
--Tom Flinn
The opinions expressed in this column do not necessrily reflect those of the editorial staff of ICv2.com.