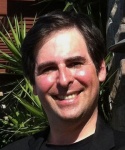 Digital comics are no longer a thing. They are
the
thing. 2014 is the year that some players go big, and some go home.
Remember when digital comics were controversial? When people in the publishing industry didn't think readers would be interested in a new format, and when retailer were scared to death that digital would cannibalize their market? Remember the summer of 2011, when DC made the shocking announcement that digital issues of its entire "New 52" relaunch would be available on the same day as print?
Scrub forward 28 months on the scroll bar.
As 2013 comes to an end, the term "digital comics" is on the verge of becoming an oxymoron. Sales of text-based ebooks show signs of plateauing, but growth in digital comics is galloping along at a ferocious clip. ICv2 estimated overall digital growth for 2013 at 25% through fall (see "
Digital Growth Slowing
"). Tablets and large format phones, which provide the reading platforms, are set to surpass 1 billion worldwide in the next year.
That kind of growth in both the segment and the addressable market, combined with the ongoing cultural domination of comics in entertainment and media, indicates to me that 2014 will be a year of reckoning for some of the leading business players in this space.
Waking the giants.
In 2013, a few sleeping giants in the media, publishing and distribution space which may have been biding their time, waiting for things to settle down, started to stir. Comics are a fundamental part of the ecommerce storefronts for Apple, Android (Google) and Kindle (Amazon). Marvel, now firmly in the Disney family, appears to be moving to take control of its digital strategy, though what form that takes remains to be seen. Amazon is also a player, having announced its own digital comics publishing arm--proving that an elephant will always get attention, even when it farts.
But as of 2013, there is one indisputable center of the digital comics universe: comiXology. It took the company more than four years to ship 100 million downloads, a figure it announced in late 2012. Less than a year later, it was at 200 million. That's a nice headline, but the story gets more interesting as you dig deeper into the numbers.
Who's reading?
According to comiXology's research released in October, 20% of customers in Q3 2013 purchased their first comic as a digital comic. 64% of those new digital readers subsequently went on to patronize retail shops.
The average comiXology customer spends $100 per year on the site, but the top 25% spend more than $400. Fans curated for a focus group said impulse purchases account for a large percentage of their spending--a trend that will only increase once recommendations become integrated more deeply into the storefront.
No longer under the radar.
More interesting is the potential market. Despite recent growth, per capita spending on comics in North America significantly lags markets like Japan and France. ICv2 estimates that if US consumers purchased comics on the same scale as the French, the market here would surpass $5.6 billion compared to the approximately $800 million it is today. These are also markets where publishers have not settled on a digital strategy and the digital market remains open and disorganized. Not coincidentally, some of comiXology's biggest announcements this year were around alliances with European and Asian publishers.
ComiXology is now at that point where its results are tangible and the vision and strategy of its leadership have been thoroughly validated. It has real success behind it and targetable green fields ahead. As it starts to tick more big items off its agenda, the company's value will keep increasing, but so will its exposed surface area for downside risk.
At a crossroads?
All this has made comiXology the subject of increasing speculation about its future. Despite its growth and rapid move to the center of both the business and the culture of comics in the US (through its visible presence at conventions, artist-friendly Submit portal and other initiatives), the company is still a startup and still subject to the economic forces of the market.
For the time being, the company's escalating sales revenue and new infrastructure, including new offices and some high profile executive hires, seems to show that comiXology does not need to look to external sources of capital to fund growth. But the reality is that companies maximize value by selling future potential, not just current results. Early stage backers want to time their exit to hit the tip of the growth curve, not wait until things start to flatten out.
Financial columnist Tim Beyers recently mused on whether the company was
considering an initial public offering (IPO), which company sources characterized to me as "pure conjecture." Nevertheless it remains a possibility at a time when tech companies are coming out strong.
Wanted: dead or alive.
Given comiXology's strategic position at the intersection of technology, content distribution, e-commerce and popular culture, acquisition also seems possible. There is no shortage of suitors who would see comiXology as a way to buy their way in to a growing market much more rapidly and cost-effectively than building (or propping up) an alternative platform. The fact that there are several likely candidates in the market also creates a bidding war dynamic, where one or more companies might be tempted to pay a high premium to keep others from gaining advantage.
Acquisition, it must be said, is also a way to strangle a troublesome competitor in the crib. Ask the folks at MySpace--if you can find any--how they feel about passing up a chance to buy Facebook in 2006, or how Facebook missed a chance to snap up Twitter in 2008. No executive wants their company to be on that list of shame.
Shakeout or Breakout.
So far, comiXology has played a nearly perfect game maneuvering between publishers, smaller competitors and titanic media and tech behemoths, while finding ways to satisfy consumers, retailers, creators and the fan community. In 2014, the stakes are going to be much higher. If the company can keep up its winning streak and retain its independence, it will emerge as one of the most important and successful startups of the era. If not, it will leave a gaping void that even the biggest and best-resourced players will struggle to fill.
-- Rob Salkowitz (@robsalk) is author of Comic-Con and the Business of Pop Culture and is working on a new project on the future of marketing and retail in the digital age.
The opinions expressed in this column are solely those of the writer, and do not necessarily reflect the views of the editorial staff of ICv2.com.
--Disclosure: ICv2 has a business relationship with comiXology as a representative for its Retailer Tools; ICv2 CEO Milton Griepp also serves on the board of comiXology.