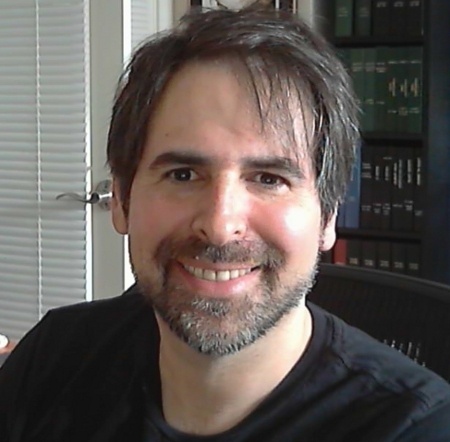 With the clock ticking down on 2015, it's time for one last look back at a few personal impressions from the past year.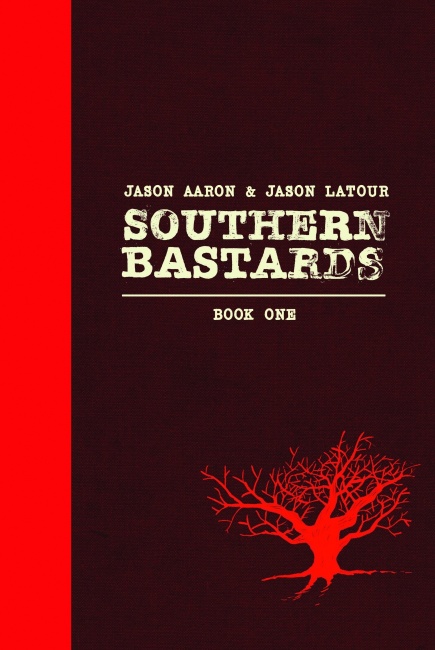 Favorite comic of 2015:
Southern Bastards (Jason Aaron/Jason Latour, Image
). I read a lot of great comics this year, but this is the book I was most happy to see in the stack when I went to the store. While widely acclaimed for its rich atmosphere and close observation of southern small town cultural mores,
Southern Bastards
is a cracking great dramatic story, full of suspense and conflict. I predict a breakout AMC series in a year or two. Jason Latour's art is perfect for the book, and the letter pages alone are worth the price of admission.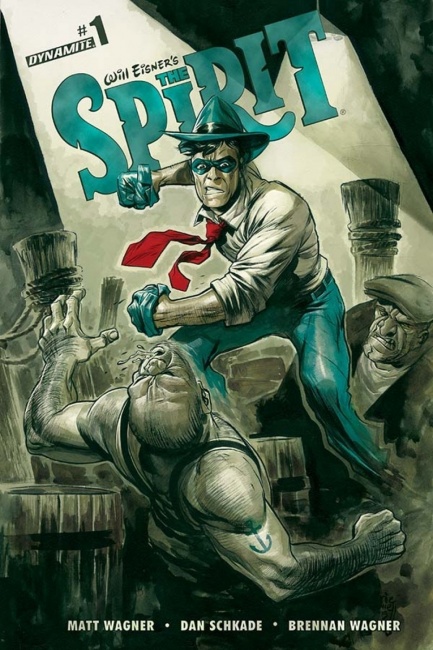 Favorite new title of 2015:
The Spirit
(Matt Wagner/Dan Schkade, Dynamite). Will Eisner's iconic crimefighter has had a rough road since Eisner's passing in 2003, so I was dubious when the property moved to Dynamite earlier this year. However, the choice of Wagner, who wrote the great period-piece
Sandman Mystery Theater
in the 90s, was a good sign, as was the enthusiasm and depth of knowledge that artist Dan Schkade displayed at just about every opportunity. Now six issues in, the story has the depth, suspense, drama and humor that The Spirit demands, with artwork that recalls Eisner's storytelling without being a slavish imitation.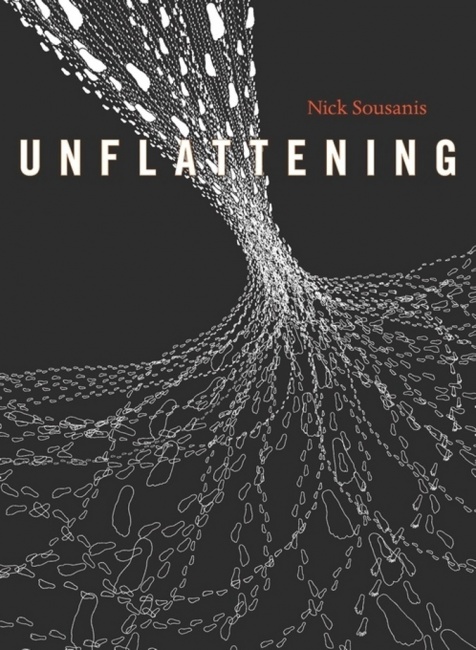 Favorite graphic book of 2015:
Unflattening
(Nick Sousanis, Harvard University Press). I've
written about
Nick Sousanis's groundbreaking graphic dissertation on the nature of learning and education elsewhere. It's not exactly thrill-a-minute genre entertainment, but it's one of the most thoughtful explorations of the potential of the comics medium since Scott McCloud's
Understanding Comics
.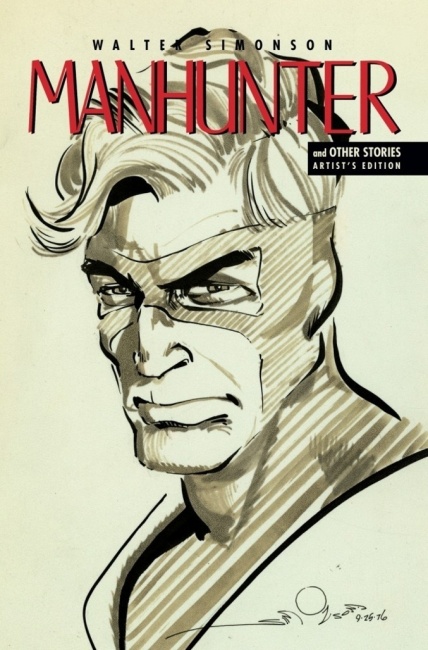 Greatest object of desire.
Manhunter- Artist Edition
(Archie Goodwin/Walt Simonson, IDW). I think this came out at the end of 2014, but whatever. I could not wait to get my grubby mitts on this deluxe edition of some of my all-time favorite stories. You win, IDW. Just take all my money.
Most unexpected delight: iTunes Terms and Conditions (R. Sikoryak). Just. Go. Look.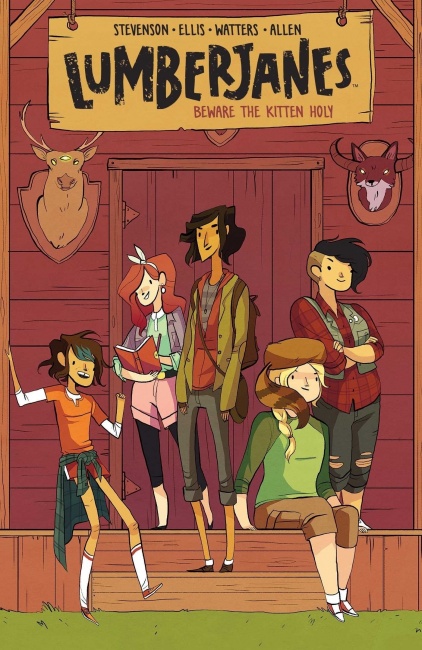 Most expected delight:
Lumberjanes
(Shannon Watters, Grace Ellis, Noelle Stevenson, BOOM! Studios). Comics really needed this book in so many ways, and it didn't even need to be great to be important. But it is great: delightful storytelling, engaging characters, humor, suspense and adventure. Can't wait to see what they do next year.
Favorite comic event I attended in 2015: Comic Arts Brooklyn, November 7-8. OK, so it's not exactly San Diego Comic-Con, but I wanted to throw a little love at this intimate small-press show that took place in a church in Williamsburg, featuring a compact assortment of indie comics talent from the East Coast. Dan Clowes, Charles Burns and Art Spiegelman were notable attendees, but there was plenty of new and exciting work on display. Special bonus: on Friday night before the show, underground comics legend Denis Kitchen was at the opening night of his first ever gallery show at Scott Eder's space in DUMBO.
Favorite comic adaptation – TV: Gotham (Fox). I'll admit this is by default. I haven't been able to get into Arrow or The Flash, I'm hopeless behind on Agents of SHIELD, and, while Supergirl shows great promise, it hasn't blown me away yet. Gotham, on the other hand, has transcended a shaky start to become appointment viewing in our household, partly on the strength of Robin Lord Taylor's breakout performance as the young Penguin and Sean Pertwee as a kick-ass, take-no-prisoners Alfred. The real star of Gotham is its title character: the city itself.
Favorite comic adaptation – Movie: Ant-Man (Marvel). Why, was there another decent Marvel movie from last year? No, I didn't think so.
Best comic book movie not based on an actual comic. Mad Max: Fury Road. Unfortunately, they did end up making a comic out of this, and it wasn't very good. But the film will stand as a classic.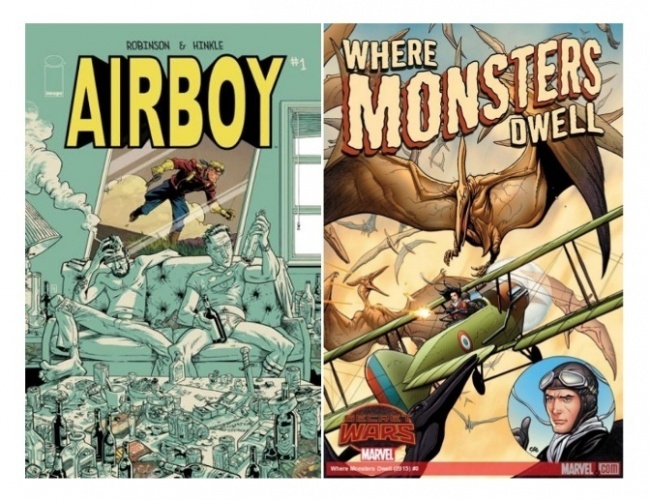 Guilty Pleasures.
Tie: Airboy
(James Robinson/Greg Hinkle, Image Comics) and
Where Monsters Dwell
(Garth Ennis/Russ Braun, Marvel). Both of these titles are, in the lingo of the kids today, "problematic." But in the opinion of this old white dude, they are "politically incorrect" in the sense of being unselfconsciously profane and honest, not offensive out of a bullying instinct. In fact, James Robinson issued
the most sincere apology
I can recall from anyone when he was called out for crossing a line in Airboy #2 over the summer. But politics aside, I found both these books laugh-out-loud funny and well-crafted in the way that only cagey old pros can muster.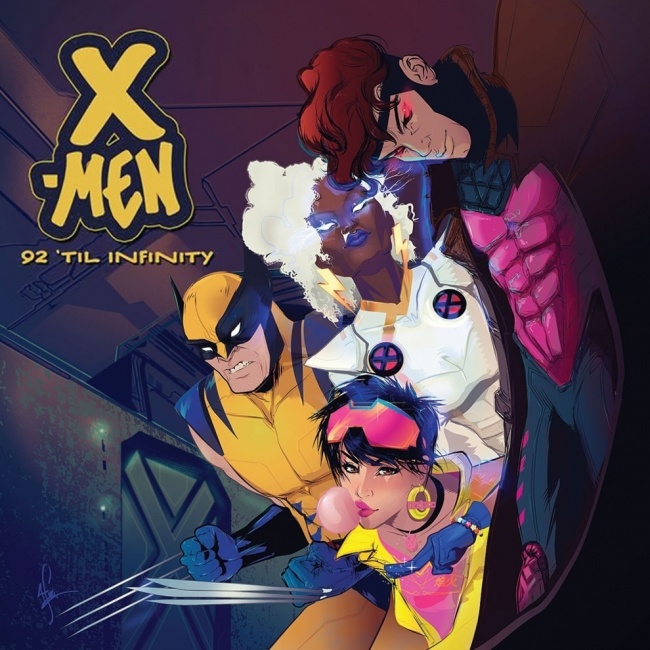 Artist whose work I want to see more of in 2016:
Afua Richardson.
She's done some books for Top Cow and a few covers for Marvel recently, but I was totally blown away by her prints and new work at the Afrofuturism booth at NYCC this fall. Someone hire this talented lady to draw comics please.
The opinions expressed in this column are solely those of the writer, and do not necessarily reflect the views of the editorial staff of ICv2.com.
--Rob Salkowitz (@robsalk) is the author of Comic-Con and the Business of Pop Culture.