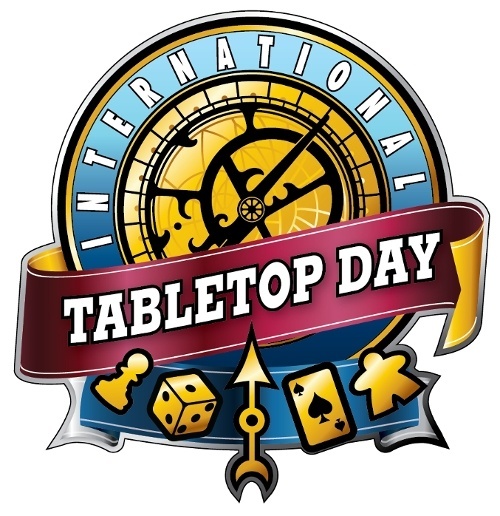 Rolling for Initiative is a weekly column by Scott Thorne, PhD, owner of Castle Perilous Games & Books in Carbondale, Illinois and instructor in marketing at Southeast Missouri State University. This week, Thorne reports on his experience with TableTop Day, held this past weekend.
This past Saturday, just in case you missed it, was International TableTop Day, the fourth annual celebration of board and other tabletop games sponsored by Geek & Sundry and the
TableTop
webseries (Season 4 just got announced last week, see "
'TableTop' Season 4 Games Announced
").
Each year, stores have had the option of registering as an official International TableTop Day location with the benefits to the store changing each year. The first year, Geek & Sundry leaped full force into TableTop Day, preparing two kits for retailers wanting to participate in the event, an inexpensive one with a number of promotional items and a few games and a much more expensive (around $500 if I recall correctly) kit that came with a lighted sign, significantly more promo items and games and the opportunity for a webcasted interview during the live streamed International TableTop Day event. Unfortunately, due to technical problems, several stores that paid for the package including the live streamed interview were bumped and never got interviewed and, last time I checked, never received any form of make-good from Geek & Sundry for the bumping.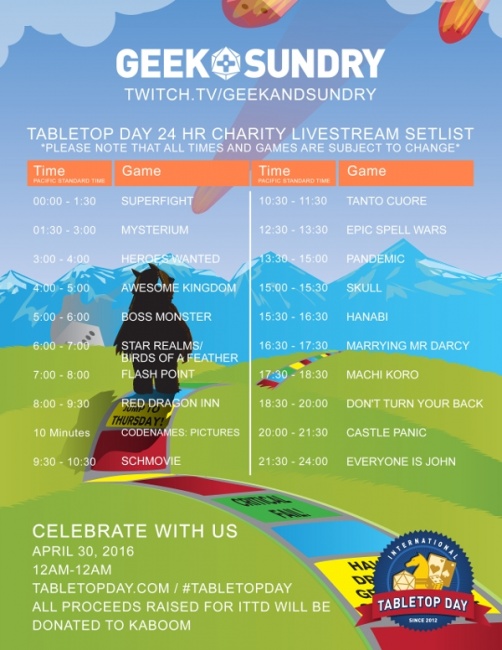 The next two years, Geek & Sundry dropped the involvement of stores through participation in the webcast, instead shipping out boxes full of promotional items and games, again depending on what level of participation the store chose and encouraging stores to steam the TableTop Day hosted event in store, while sharing their own events via social media. The promotional items proved a mixed bag with some related to games that had appears on the show and others in there for no apparent reason. I did find out later that a lot of the apparently random promos were for games that Wil Wheaton enjoyed and wanted to promote but, for some reason or another, would not appear on TableTop
. Killer Bunnies and the Quest for the Magic Carrot
comes to mind as a game that never appeared on the show but for which stores received a large quantity of promotional items.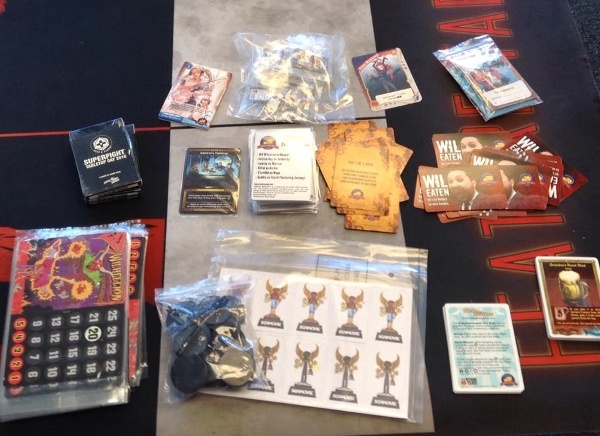 This year G&S introduced a more formalized structure for TableTop Day, asking stores to register as a member of the Preferred Partner Retail Network (see "
Geek & Sundry Revamps TableTop Day
"), which allowed the registered stores to receive the promo kit for TTD and also appear on the TTD location map, which worked a lot better than in past years. Registration also entitled stores to receive the TTD kit for only shipping charges. The kit carried out the TTD tradition of containing promo items for games that had never appeared on the show but apparently were played during the day's Twitch stream, but signed them up to participate in future Geek & Sundry Game Nights, which 50 stores participated in earlier this spring but has not come up again in the run-up to TableTop day. Interestingly, this was the first year I saw a company not affiliated with TTD participate in the event, as USAopoply shipped out a kit to stores that requested it, containing promotional items for their
Marvel Munchkin, Wonky, Telestrations
or
Telestrations After Dark
and
Nefarious
games. Hopefully other companies will take advantage of the attention generated by TTD in future years.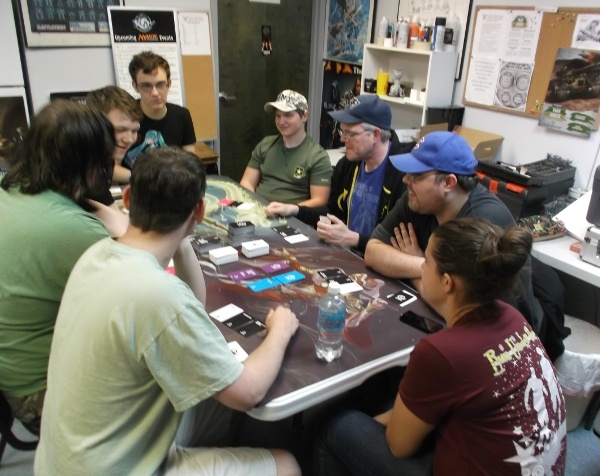 TableTop Day proved quite successful this year, according to early reports I have heard from reporting stores. Although a number said they did nothing to promote the event and still had great sales, in general those that did reported sales better than twice that of a typical Saturday. Hoping to hear more about the G&S Game Night program soon and starting planning for next year's TTD next week.
The opinions expressed in this column are solely those of the writer, and do not necessarily reflect the views of the editorial staff of ICv2.com.