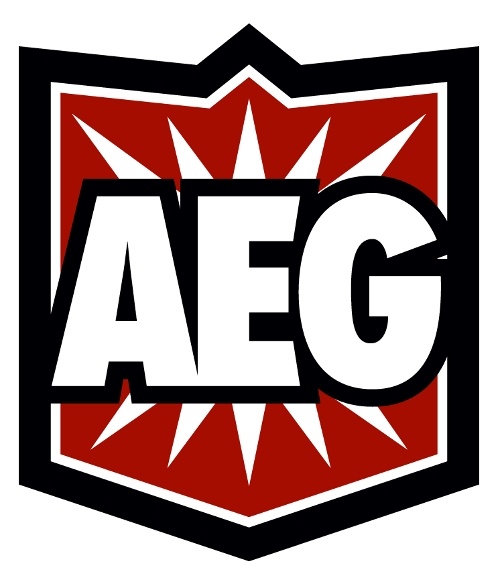 Rolling for Initiative is a weekly column by Scott Thorne, PhD, owner of Castle Perilous Games & Books in Carbondale, Illinois and instructor in marketing at Southeast Missouri State University. This week, Thorne looks at Alderac Entertainment Group's new Premier Retailer programs.
AEG debuted a pretty nice retailer promotional program at this year's GAMA Trade Show and I figured that, since the first of year's offers released a few weeks ago, I would take a look at the proposed program for the rest of the year. I am working off the packet of materials that AEG handed out at the GTS, as well as emails the company has sent out and posts it has made on Facebook, so these offers are nowise set in stone and, in fact, there has already been one change since the announcement of the program.
From the promotional materials, AEG's Premier Retailer offers are targeted at stores that:
1. Care enough about their business to attend trade shows and open houses
2. Stock multiple lines of AEG products (Not just
Smash Up
, I would guess)
3. Have a clean and inviting store (Not sure how they measured this one since our store was not asked for any photos or other support).
4. Learn, teach and play new games
Stores have to fill out a form saying essentially "Yes I am interested in these promotions" and turn it in to either AEG at a trade show or open house or to the chosen distributor and then will get the opportunity to participate in one or more of AEG's offers this year, of which there are 10.
April
saw the first offer with the launch of
Greedy Greedy Goblins
. Retailers opting to purchase six copies received a marketing kit including a demo of the game, a special for the demo and an assortment of AEG's smaller games. Cards in the demo deck gave players the opportunity to win one of the smaller games during the demo. It worked pretty well for us as we have sold through half our initial order directly as a result of the small game giveaway.
May
sees promotional offerings for the release of
Guildhall
(Buy five of each
Guildhall
set and get a demo copy and a
Guildhall Box of Holding
) and
Epic PvP Fantasy
(Order 6 copies and get a AEG Vanguard demo person to demo the game at your store or 3 copies of the game and expansion to use for demos).
June
was to see
a Doomtown: Reloaded
promotion but apparently not enough retailers showed interest or there was some other problem, as a later list of offers removed it.
Pre-order 12 copies of
Dice City: Crossroads
in
July
and get them before Gen Con (no idea how far before) as well as more promo cards.
July
also sees a second offer with the release of
Mystic Vale
, AEG's new card crafting game. Order and display (and demo) 36 copies of the game for 6 weeks and return any unsold copies after August 30. Stores are looking at an investment in excess of $700 to take part in the promotion, which if you have the money, is certainly better than funding a Kickstarter campaign.
August
follows with the opportunity to participate in AEG's Gen Con Big Game Night, an event AEG every year at Gen Con (see "
Alderac Introduced Big Game Night Box
"). Participating stores will receive 8 or 16 Big Game Night kits, including a special edition of
Eight Epics
, the new game from the designer of
Love Letter
, to run their own event in house.
There are still more offers coming up from AEG. I will look at the rest and the launch of the new edition of
Warhammer Quest
from Games Workshop in next week's column.
The opinions expressed in this column are solely those of the writer, and do not necessarily reflect the views of the editorial staff of ICv2.com.