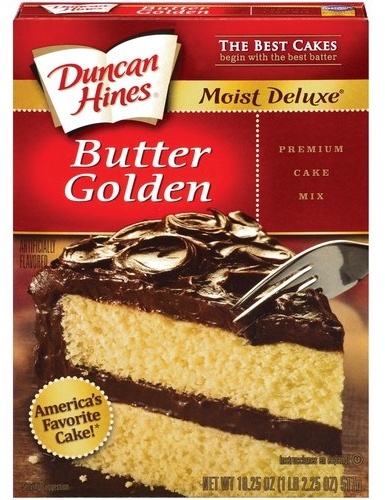 Rolling for Initiative is a weekly column by Scott Thorne, PhD, owner of Castle Perilous Games & Books in Carbondale, Illinois and instructor in marketing at Southeast Missouri State University. This week, Thorne explains what he's selling to the customers that come into his store.
I don't sell games... I sell experiences. This is something I go over with my upper level product and pricing class every semester. Actually we only discuss games and the store peripherally but I point out to them early every semester that customers do not buy products, they buy outcomes and experiences.
Consider a Duncan Hines cake mix. (Duncan Hines was a real person by the way. He wrote restaurant reviews during the 1930s through the 1950s and sold the rights to his name in 1953, which eventually got applied to a variety of consumer products.) When a customer buys a box of Duncan Hines yellow cake mix what they get is a box containing (from the label): Sugar, Enriched Bleached Wheat Flour (Flour, Niacin, Reduced Iron, Thiamine Mononitrate, Riboflavin, Folic Acid), Vegetable Oil Shortening (Partially Hydrogenated Soybean Oil, Propylene Glycol Mono- And Diesters Of Fats, Mono- And Diglycerides). Contains 2% Or Less Of: Leavening (Sodium Bicarbonate, Monocalcium Phosphate), Dextrose, Modified Food Starch, Salt, Cellulose Gum, Artificial Flavors, Colored With (Yellow 5 Lake, Red 40 Lake). Sounds delicious, doesn't it? That is not what they are buying though. What they are buying is a tender golden yellow two layer cake with chocolate frosting that will bring a smile to the face of those to whom they serve it. They are buying a happy seven-year-old at a birthday party or an elderly couple slicing the cake as friends and family wish them "Happy Anniversary."
Everything you buy has to do with the experiences you want the product to generate for you and those around you. When you buy a FitBit, you are not buying a piece of electronic technology, you are buying a healthier thinner future you. When you buy a new bed, you are not buying a mattress, box spring and mattress pad, you are buying what you hope will be a sounder and more comfortable sleep. You are not buying those products, you are buying what you hope those products will do for you.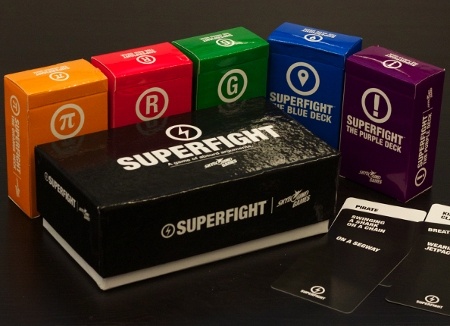 This weekend, we had a customer call us to see if we had
Superfight
in stock. Happily, we did and he came in about an hour later. We got to chatting about the game and he happened to mention that he had never played the game, nor did he have any friends or family who had played the game and recommended it to him. Instead, he had happened across a video on YouTube of a group of people playing the game and it looked like so much fun that he wanted to get a copy for himself. He wasn't buying a copy of
Superfight
, he was buy a copy of a game that he expected would create a similar experience for himself and his friends. It didn't have to have been
Superfight
, it could have been
Ultimate Werewolf
or
Boss Monster
or
Once Upon A Time
or any other game that he saw people having fun playing. My customer are not buying the game, they are buying the fun they expect to have playing it. What I am selling is the means for them to have that experience.
The opinions expressed in this column are solely those of the writer, and do not necessarily reflect the views of the editorial staff of ICv2.com.