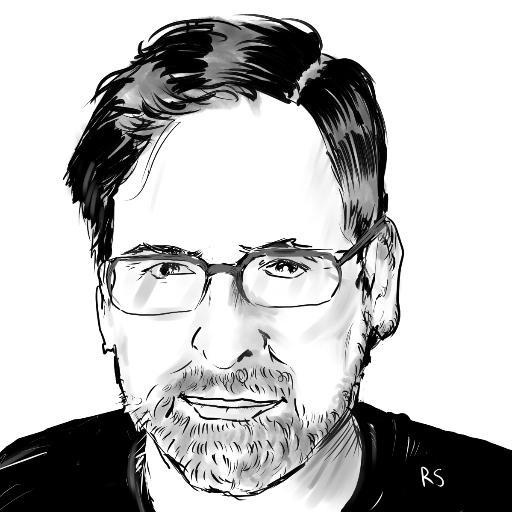 Continuing the "best of times, worst of times" theme for the comics business over the past year, word came this week of two companies in different corners of the industry getting creative about raising the money they need to keep the doors open.
Locked in the Dungeon.
Comics Dungeon, based in Seattle's Wallingford neighborhood near the University of Washington, has been a model of innovative retail in the region for years. The store has an open, customer-friendly floorplan, diverse inventory, outstanding staff, and new programs to bring in readers, including cartooning sessions for kids, general and women's-oriented book clubs, a weekly podcast, and a major presence at most conventions in the region.
Despite the store's best efforts and a strong customer base in an affluent, hyper-nerdy tech hub, business has been flat. "We're able to keep the doors open," says owner Scott Tomlin, "but that's about it."
Tomlin, a former Microsoft employee and serial tech entrepreneur, didn't want to pull the plug on the store he's owned for over 10 years and leave the staff and devoted customer base high and dry. So he decided to take a radical step.
A New Mission.
Today, the company sent out a press release, which began:
Seattle comic book store, Comics Dungeon, Inc., has made the change to leave behind its for-profit status to become a fully non-profit corporation. Comics Dungeon, Inc will be changing its name to Comics for Community, Compassion and Culture, or "C4C3."

"Our goal is to encourage more willing readers, including English language learners, and across many topics and genres" says Lainie Tomlin, the company's vice president.
The company launched a website and a Facebook group as well. (Disclosure: I am on the advisory board of the new nonprofit, which is a non-compensated position).

The change in status means that the Tomlins as owners will not be able to take home profits from operations, but, as Scott observes, that hasn't really been an issue lately. Instead, one hundred percent of all profits will be given to schools, educators and libraries through the new C4C3 grant program. Initially the funds will come from the operations of the retail store in, but C4C3 will also have fundraising programs and accept cash donations along with comic and related donations.

As a non-profit corporation, C4C3 gains several advantages. First, while the store's staff remain on payroll at their present salaries, the new organization can lawfully employ volunteer labor – something which could benefit not only the special events and programs that C4C3 is planning, but also for-profit conventions and gaming companies who rely on enthusiastic "minions" to bolster professional staff.

Second, it can offer tax deductions for fair value of in-kind contributions such as collections. Depending on your tax bracket, that deduction could end up being more valuable than taking 10-20% of price guide in cash, which is what many stores offer for non-prime merchandise. It can also become much more involved in promoting events and participating in other activities in the community, and fundraise around those efforts.

Tomlin says he was inspired by another Seattle-based business, Scarecrow Video, which transitioned from a for-profit video rental establishment to a non-profit promoting film arts in order to maintain the gigantic inventory of movies, DVDs and videos it had amassed, and continue to serve its loyal customer base. In addition, one of the few non-profit comic publishers, Prism Comics (supporting LGBTQ creators and projects), also hails from Seattle.

Comic Blitz Pioneers Crowdfunded Equity. Another company getting creative with its financing is Comic Blitz, the digital comics subscription service offering unlimited downloads for a single monthly fee. Comic Blitz debuted in October 2015 and offers more than 4,500 comics and graphic novels representing more than 750 titles from publishers such as IDW, Valiant, Top Cow, Dynamite, Action Lab, Zenescope, Aspen, Abrams ComicArts, DMC Comics and others.

Like any startup, Comic Blitz needs capital to keep the doors open while it pursues agreements with publishers and signs up subscribers in numbers large enough to cover operating costs. But instead of going through the traditional channels of venture capital, private equity or angel investors, Comic Blitz has taken its investment campaign to the streets, via an equity crowdfunding campaign through WeFunder.

"Equity Crowdfunding is slightly different than traditional crowdfunding," said ComicBlitz founder and CEO Jordan Plosky in an email to prospective supporters. "As opposed to Kickstarter, if you back our campaign, you don't just get our product in advance, or at a discount. Backing an Equity Crowdfunding campaign means that you are INVESTING in ComicBlitz, and will own a piece of the company! The more successful we are, the more money you stand to make."

Owning equity in a company, however, is a little bit more complex than chipping in to a Kickstarter or supporting a creator on Patreon. There are tax implications and considerable downside risks, which is why this means of raising capital only recently cleared regulatory hurdles designed to protect consumers. Even in the event that the company turns a profit that gets distributed to shareholders, issues a public stock offering or gets acquired, the proceeds that individual investors receive depend on all kinds of factors. Anyone considering taking a stake through this kind of a platform, whether in ComicBlitz or any other company, should carefully read and understand the fine print in addition to fully believing in the company and its management.

Desperate times, desperate measures? ComicBlitz is a relatively late arrival into the digital comics space dominated by formidable competitors ComiXology (Amazon) and Marvel's Marvel Unlimited subscription program, but it is a well-run company with a solid tech platform and good publisher relationships. It's not unreasonable to think there'd be room in the market for an alternative that could do well enough to sustain itself. Comics Dungeon does just about everything right on the retail side, but is hemmed in by fixed costs, and rises and falls on the popularity of content in which it has no creative input or even the ability to set prices.

In other industries, neither of these companies would stand out as a basket case that needs an "in case of emergency, break glass" solution just to keep the doors open. But in the current comics market, where a few titans wield extraordinary power over everyone else, it's rapidly becoming clear that smaller players need to start getting very creative just to stay afloat.

The fact that Tomlin and Plosky are able to come up with innovative ways to keep their dreams alive in a hostile financial climate is admirable. The fact that they need to, even as the popularity of comics-based media continues booming throughout the culture, is troubling.

The opinions expressed in this column are solely those of the writer, and do not necessarily reflect the views of the editorial staff of ICv2.com.

Rob Salkowitz (@robsalk) is the author of Comic-Con and the Business of Pop Culture.