This week's home entertainment offerings include one of 2016's most popular animated features, a big-budget video game movie starring Michael Fassbender, the third season of Batman: The Bold and the Brave on Blu-ray, the first collection of the Adult Swim black comedy Newsreaders, and a delightful anime parody of Attack on Titan.
Theatrical Movies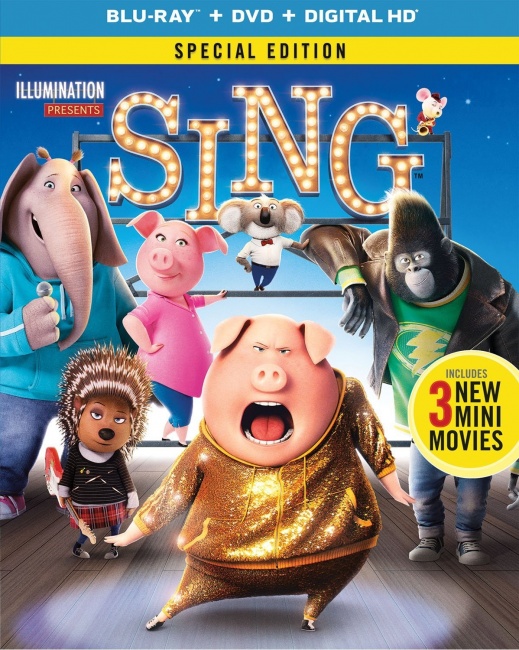 The film due out this week that did the most business is the Illumination Entertainment animated musical
Sing
(Universal, "PG," 216 min., $29.98, BD$34.98, 4KBD $44.98), which presents a sort of an all-anthropomorphized animal version of
American Idol
to considerable comic effect.
Sing i
sn't going to teach any key life lessons or provide many insights into human behavior, but it was entertaining enough to earn a 73% positive rating on review aggregator Rotten Tomatoes as well as a whopping $265.3 million at the domestic box office.
Sturgeon's Law ("90% of everything is crap") would appear to indicate that someday there will be a great film based on a video game, but evidently we are still working our way through the 90%. In spite of a cast that includes Michael Fassbender, Marion Cotillard, and Jeremy Irons, Assassin's Creed (Fox, "PG-13," $29.99, BD $34.98, 4K $39.99) is a sprawling mess that could earn only a 17% positive rating on Rotten Tomatoes.
Another box office bomb hitting disc on Tuesday is Ben Affleck's Prohibition-era gangster saga Live By Night (Warner Bros., "R," 129 min., $28.98, BD $29.98), which Affleck scripted (from a novel by Dennis Lehane), starred in, and directed. Unfortunately the film only earned $21.7 million worldwide versus a cost of $65 million and so it becomes one of the first 2017 films to appear on disc (it debuted nationwide in January). Gangster film aficionados will want to check Live By Night out, if only to compare it with classics of the 1930s like Public Enemy, Little Caesar, and The Roaring Twenties, but others can afford to wait until it shows up on cable TV.
A better choice might be the political thriller Miss Sloane (Fox, "R," $29.99, BD $39.99) directed by John Madden (Shakespeare in Love) that stars Jessica Chastain, who is brilliant in the role of a cynical Washington lobbyist. Second Amendment absolutists won't like the film's take on gun control, but there's plenty of material for a satisfying fictional thrill ride set among the behind-the-scenes power brokers in Washington, D.C.
TV on DVD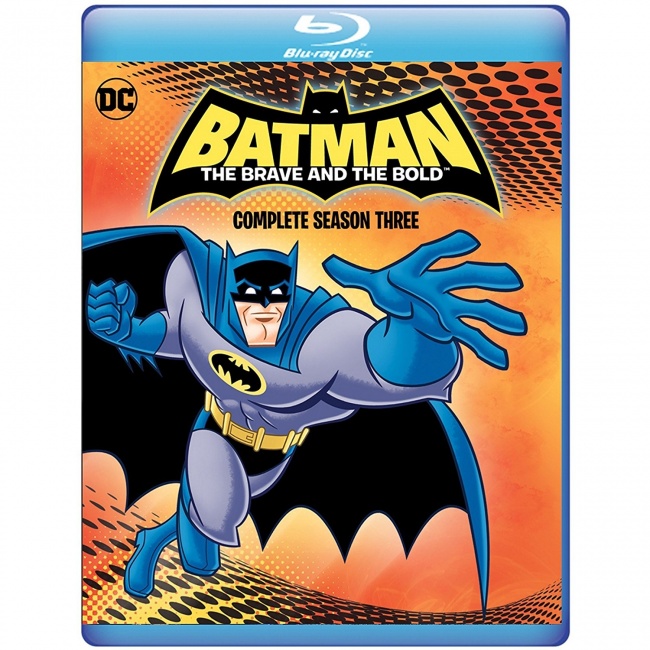 For lots of geek TV viewers this week's top TV on DVD release is
Batman: The Brave and the Bold: The Complete Third Season
(Warner Bros., 297 min., BD $21.99), which includes the final season of the 2008-2011 animated team-up series that appeared on DVD back in 2012, but is now out in Blu-ray for the first time.
But others, especially those who enjoy black comedy, will find Newsreaders: The Complete First Season (Warner Bros., 225 min., DVD-R, $21.99) this week's most compelling offering--and the first 12 episodes of this Adult Swim series that was a spin-off of Children's Hospital, will not disappoint.
Also of interest are Insecure: The Complete First Season (HBO, 200 min., $19.98, BD $24.98) the HBO comedy series created by Issa Rae and Larry Wilmore based on Rae's Web series Awkward Black Girl; Master of None (Universal, 287 min., $22.98), the Netflix release based on the comedy Web series created by Aziz Ansari and Alan Yang; and Wolf Creek: Season 1 (Lionsgate, $19.98), which collects the six-episode Australian series based on the Wolf Creek horror movies.
This week's animated release is Teenage Mutant Ninja Turtles: Tales of the Turtles Vol. 1: Super Shredder (Nickelodeon, 275 min., $16.99), the first DVD release from the new "Tales of the Turtles" storyline that features Super Shredder.
The top vintage TV offering is the western anthology series Death Valley Days: The Complete 3rd Season (Shout Factory, 465 min., $24.97).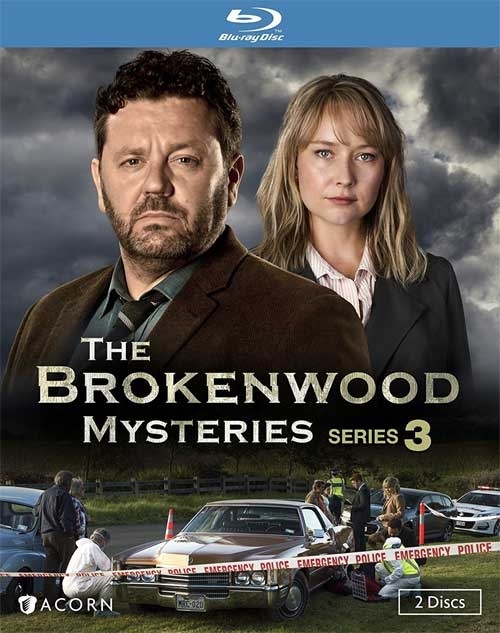 The best overseas offerings are the delightful New Zealand murder mystery series,
The Brokenwood Mysteries: Series 3
(Acorn Media, 368 min., $59.99, BD $59.99), which features picturesque settings, baffling crimes, and quirky crime-solvers, a combination that will please fans of series like
Midsommer Murders
; and the BBC comedy series
People Just Do Nothing: The Complete Series 1-3
(Shout Factory, 450 min., $22.97).
Anime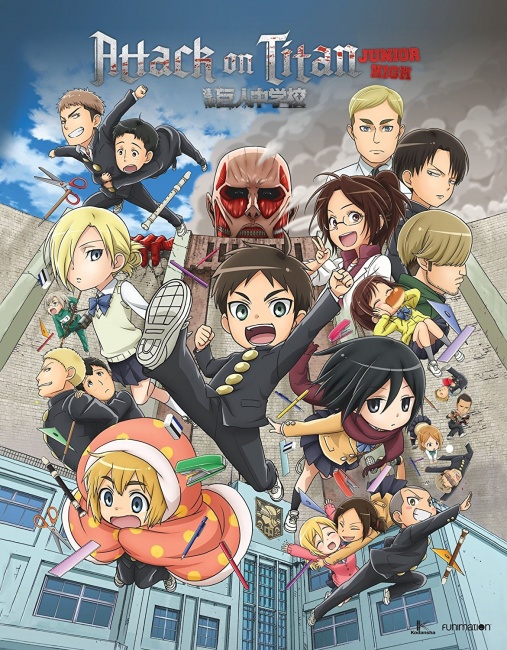 This week's top release is
Attack on Titan: Junior High—Complete Collection
(Funimation, 300 min., BD/DVD Combo $64.98, Ltd. Ed. $84.98), which collects the 12-episode 2015 series from Production I.G. that is based on Saki Nakagawa's manga that is a parody of Hajime Isayama's mega-popular Attack on Titan manga. In the high comic
Junior High
the AoT characters are presented in younger "chibi" versions and they have to go to school with Titan kids, who steal the humans' lunch money and generally make things unpleasant. The
Limited Edition
includes a 48-page booklet as well as an Eren wall-cling.
Also due on Tuesday is the 2014 OVA episode Girls & Panzer: This Is the Real Anzio Battle! (Sentai Filmworks, 37 min., BD/DVD Combo $19.98), along with the Mezzo Complete Collection (Section 23, 325 min., $29.95), a new edition of the 2004 TV series that was based on the hentai-laden Mezzo-Forte OVA from the team behind the controversial Kite OVA, and a dubbed-only version of Pokemon the Movie 19: Volcanion and the Mechanical Marvel (Viz Media, $19.98).