This week's home entertainment releases include Bruce Timm's stylish animated Batman and Harley Quinn, the jiggly box office disappointment Baywatch, plus a bunch of interesting TV offerings including the latest seasons of Gotham, Star Wars Rebels, Black Sails, Elementary, The Originals, and more Peanuts By Schulz.

Theatrical Movies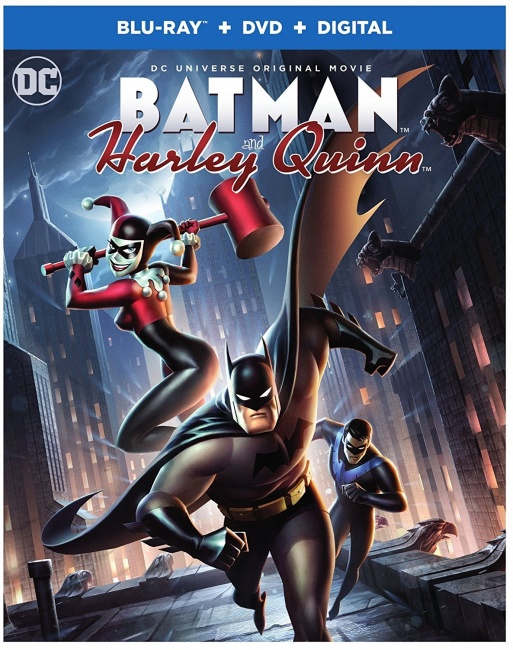 This week's top release,
Batman and Harley Quinn
(Warner Bros., "PG-13," 74 min., $19.98, BD $24.98 4K $44.98), was shown in theaters for only one night (see "
Theatrical Release for 'Batman and Harley Quinn'
") and was a bit of a hit at Comic-Con. Those who love Bruce Timm's
Batman: The Animated Series
will likely enjoy
Batman and Harley Quinn
, which features similar stylish noir visuals as well as the return of Jason Conroy voicing Batman and Loren Lester as Nightwing. Harley Quinn, who has become one of the hottest characters in the DCU, debuted in Timm and Paul Dini's
Batman: Animated
in 1992, and it is great to see the character, who is voiced effectively by Melissa Rauch of
The Big Bang
, back in the hands of her original creator again. With its stylish noir visuals
Batman and Harley Quinn
looks different than other recent animated
Batman
direct-to-DVD offerings like
The Killing Joke
, and unlike that rather dour adaptation of the Alan Moore/Brian Bolland
Joker
saga,
Batman and Harley Quinn
is loaded with humor and character bits that will appeal more to the knowledgeable DC fan than to those looking for straightforward superhero smackdowns.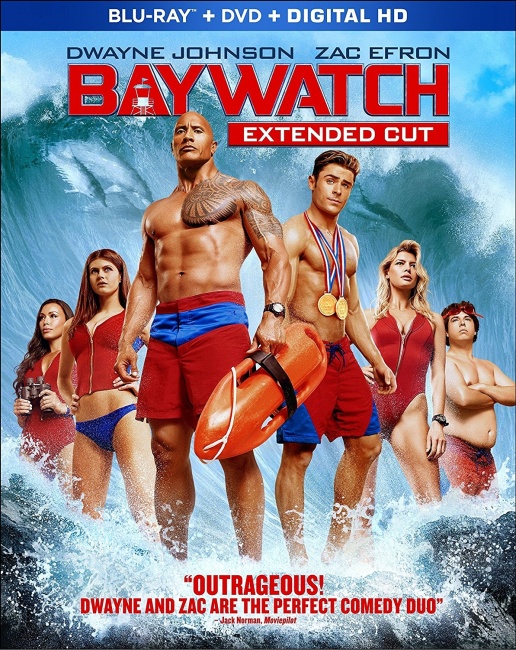 Also due on Tuesday is
Baywatch
(Paramount, "R," 121 min., $29.98, BD $39.99, 4K $48.99), one of this summer's many box office disappointments. Produced for $70 million,
Baywatch
made only $58 million here in North America in spite of the presence of Dwayne "The Rock" Johnson, one of today's few "bankable" stars. The critics found that the new movie version lacked the original
Baywatch
TV series' campy charms and gave it only a 19% positive rating on Rotten Tomatoes, but fans of the TV series may still enjoy the self-aware humor of the big screen version—though others should heed the critics' advice and avoid this misfire.
This week's other release is the Disney animal documentary
Born in China
(Disney, "G," BD/DVD Combo $39.99), which follows the fortunes of four animal families, a snow leopard, a giant panda, a snub-nosed Golden Monkey, and chiru (Tibetan Antelope), who live in different wild areas of China.
TV on DVD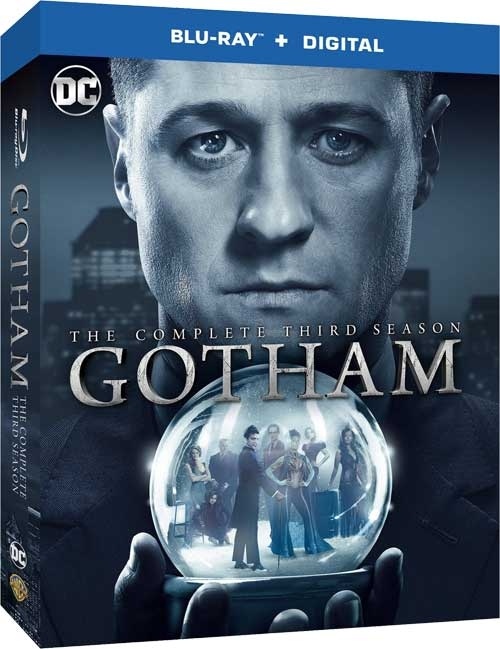 The parade of strong TV offerings continues this week with the release of
Gotham: The Complete Third Season
(Warner Bros., $49.97, BD $54.97), which contains the complete 22-episode third season of the stylish DC Comics-based crime series that continues to explore the origin stories of key
Batman
franchise characters including Jim Gordon and Bruce Wayne as well as the even more compelling
Batman
villains including Penguin, Riddler, Poison Ivy, Two-Face, Catwoman, Mr. Freeze, Scarecrow, Hugo Strange, Mad Hatter, and Ra's al Ghul. These colorful villains are explored in one of four extra featurettes (another covers the Gotham Comic-Con Panel, while a third focuses on
The Court of Owls
).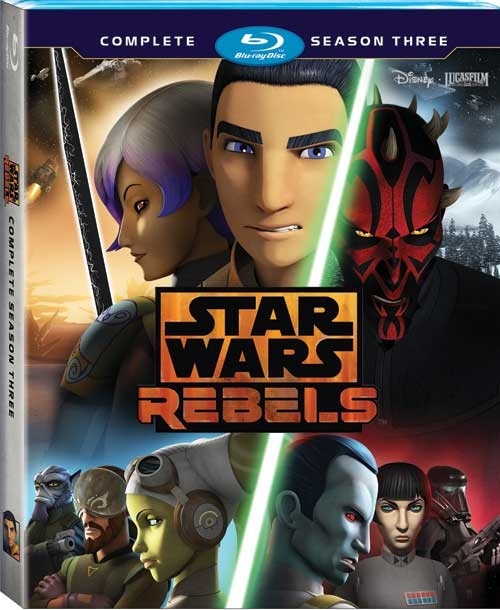 Also of great interest is
Star Wars Rebels: The Complete 3rd Season
(Disney, 485 min., $39.99, BD $45.99), which collects the 21-episode third season of the CGI animated
Star Wars
series that continues to demonstrate more and more connections to
Star Wars: Rogue One
and the original trilogy. Extra features on the BD include a short film that explore Mandalore and how it fits into the Empire's regime, as well as one that focuses on the villain Thrawn and his significance in the
Star Wars
Universe, plus another that features Forest Whitaker talking about Saw Gerrera, the character he portrays in both
Rogue One
and
Star Wars Rebels
.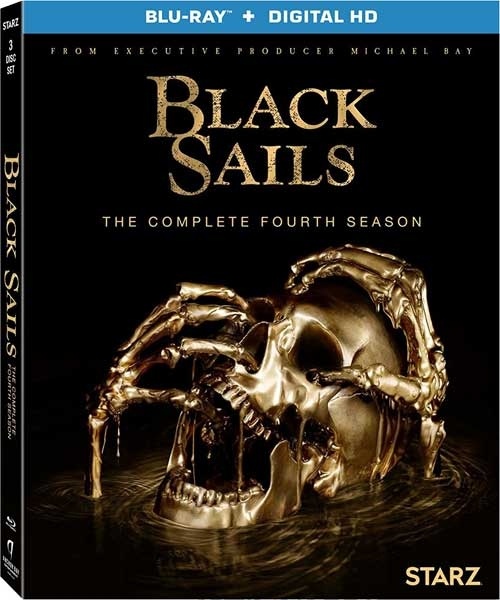 In addition this week will see the release other shows of interest to geek viewers including the Starz pirate series
Black Sails: The Complete 4th Season
(Starz, 596 min., $44.98, BD $49.98), which contains the final ten episodes of this excellent show that was conceived as a prequel to Robert L. Stevenson's classic
Treasure Island
; the final season of the BBC period crime series
Ripper Street: Season 5
(BBC, $29.98, BD $34.98); plus the increasingly watchable CBS "contemporary" Sherlock Holmes series,
Elementary: The 5th Season
(Paramount, 900 min., $49.99), the
Vampire Diaries
spin-off
The Originals: The Complete 4th Season
(Warner Bros., 572 min., $24.98), and the lightly animated, comic strip-based
Peanuts by Schulz, Vol. 3: School Days
(Warner Bros., 224 min., $18.94).
Other contemporary series due on Tuesday include: the popular
NCIS: The Complete 14th Season
(Paramount, $55.98); the action adventure series
Chicago Fire: Season 5
(Universal, 922 min., $44.98); the medical drama
Chicago Med: Season 2
(Universal, 922 min., $44.98); the CBS rehab-happy sitcom
Mom: The Complete 4th Season
(Warner Bros., 432 min., $29.99); and the apocalyptic political thriller
Designated Survivor: The Complete 1st Season
(Disney, 924 min., $39.99).
The only vintage TV release this week is
Will & Grace: Season 1
(Universal, 458 min., $29.98), which has been reissued to coincide with the debut of the revived
Will & Grace
series on NBC.
Anime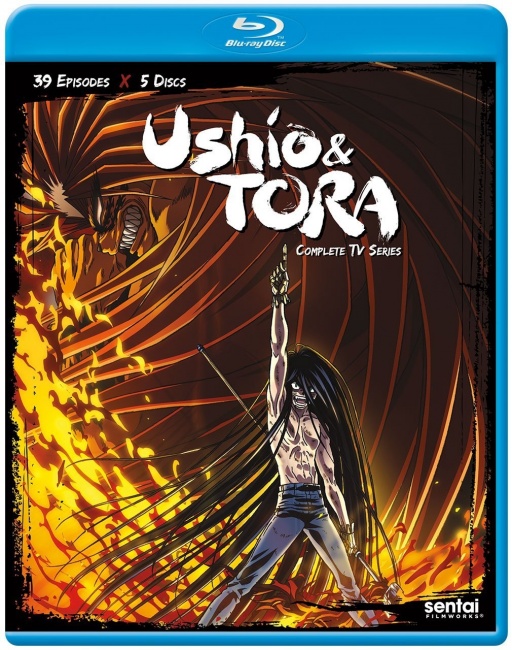 This week's top release is
Ushio and Tora: The Complete TV Series
(Sentai Filmworks, 975 min., $99.98, BD $129.98), which collects the 39-episode 2015-2016 by MAPPA and Studio VOLN and based on the action-packed supernatural comedy manga by Kazuhiro Fujita about a teenage boy who is stalked by a gigantic supernatural monster imprisoned by the boy's samurai ancestors that was previously adapted in several series of OVAs in the 1990s.
The only other new release this week is
Endride Part 2
(Funimation, 300 min., BD/DVD Combo $64.98), which includes the final 12 episodes of the 24-episode 2016 Brains Base anime based on the multimedia property that features character designs by Kazushi Hagawara (
Kimagure Orange Road
) and Nobuhiro Watsuki (
Rurouni Kenshin
).