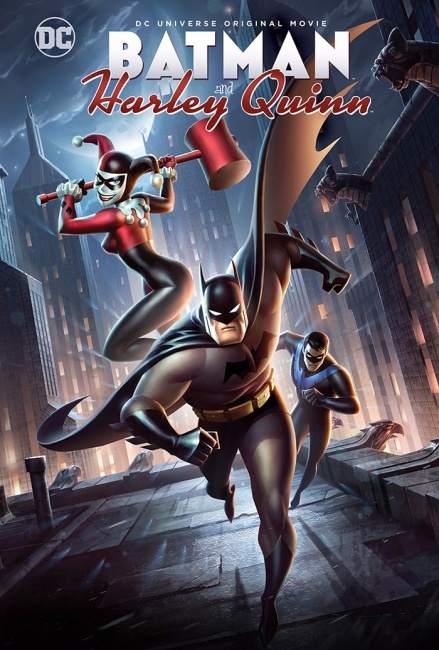 Batman and Harley Quinn: A Bruce Timm Original
is coming to theaters courtesy of Fathom Events.
The one-night event will take place on August 14 at 7:30 p.m. local time in theaters nationwide. A complete list of participating theaters will be posted on the Fathom Events website on June 30, the same day that tickets go on sale. Tickets are available from both the Fathom website and participating theaters.
The film is scheduled for digital release on August 15 and for release on Blu-ray on August 29.
In the film, Batman and Nightwing are forced to enlist Harley's help in stopping Poison Ivy, who is on a quest to save the planet by eliminating most of the human population. Naturally, the charmingly erratic Harley tests Batman's patience.
The first trailer for the animated feature dropped in May (see "'Batman And Harley Quinn' Trailer"). The film is written by Bruce Timm and Jim Krieg and directed by Sam Liu, who also helmed the controversial adaptation of The Killing Joke (see "DVD Round-Up: The Killing Joke"). Batman and Harley Quinn will have a much lighter and more comedic tone than The Killing Joke and other recent Batman animated outings.