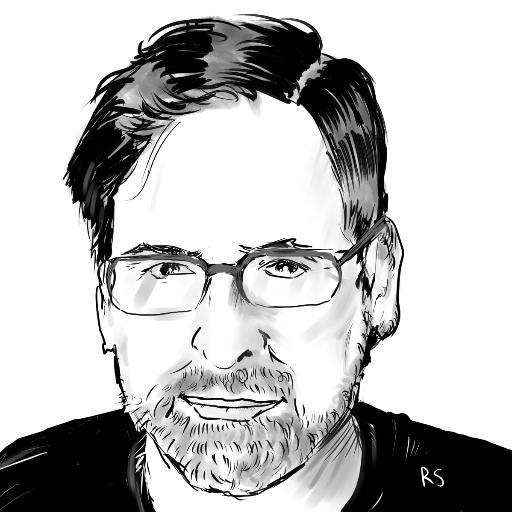 Funko's triumphant march across the pop culture landscape reached a new milestone last month when the toy company debuted its first branded retail location, a 17,000 square foot store on the ground level of its new corporate offices in Everett, Washington. The store's innovative design and approach had fans lined up all night to be first through the doors, but Funko's strategy goes way beyond building cool shopping environments.
What's in Store?
The Funko store isn't just an outlet for merchandise; it's a complete immersive experience featuring, among other things, the ice planet of Hoth, a scale replica of Harry Potter's Diagon Alley, a Disney castle, a New York street scene teeming with Marvel superheroes, Godzilla, and a fully functional Batcave complete with bat-poles and life-sized Batmobile.
Shoppers can not only find a wide assortment of Funko POP! figures of every description, but also apparel, bags and backpacks and other branded accessories. Straight back from the store entrance is a wall featuring exclusives only available at the retail store, primarily oriented around Funko's own Wetmore Forrest IP, in addition to any special promotions around events. On the day before the store's August 19th grand opening, the exclusives aisle was crowded with limited edition
Comic Book Men
POP! figures, since the show was filming live there that day and Kevin Smith and company were on hand to attend the big premiere.
There was also an area of the store to let shoppers create and manufacture their own custom POP! figures on premise, for the ultimate exclusive. That capability wasn't up and running for the grand opening last month, but it should be coming online soon.
The Everett flagship store will be one-of-a-kind, at least for the time being, according to Funko Director of Marketing Mark Robben. Funko toys are distributed in Walmart, Target, Hot Topic, Toys-R-Us and independent retailers across the country and the company has no interest in competing with its own distribution channel. Nevertheless, the store represents a vision for brick-and-mortar retail that could survive any online competition because it is such a unique destination.
Top of the Pops.
The retail space sits below three stories of offices housing many of Funko's 300 employees. They relocated to the new facility in downtown Everett because they'd outgrown their previous digs south of town. Robben says the company wanted to give fans who made the pilgrimage to the company HQ something to see besides a working office space and warehouse.
The physical expansion is just the most visible manifestation of Funko's explosive growth since debuting the signature POP! vinyl figures in 2010. Robben says the company generated more than $425 million in revenue last year and has continued on a steady trajectory of growth that's tracking toward a billion dollars by the end of the decade.
Robben attributes the company's success to a combination of factors including winning product design, smart licensing strategy and good timing. When POP!s debuted at San Diego Comic-Con in 2010, business was slow. However, the company observed that the customers buying the products weren't just stereotypical fans and toy collectors; it was a much broader assortment of consumers, including lots of women and kids. "That," said Robben, "is when we knew we were on to something."
The distinctive POP! look was created by the company to appeal to casual fans rather than hardcore toy aficionados. POP!s eschew the obsessive details of collectible toys in favor of a cute, relatable design that can make everything from Batman to Cercei Lannister to the Seattle Seahawks' fearsome safety Kam Chancellor seem friendly and approachable, or at worst, loveably mean.
The result is a broad appeal that goes beyond any single franchise and any single market niche. Even Lego doesn't quite have Funko's ability to pull in older fans, casual fans, collectors and kids.
"We call our products 'four quadrant collectibles," said Robben. "They appeal to women, men, old and young."
Popping the Culture.
POP!s are collectible in and of themselves in the way that any limited-edition product appeals to completists, but they are also accessible to consumers outside of fan culture. Part of that is due to Funko's strategy of licensing everything that is remotely popular, or may become popular, from geek properties to sports to music. People who have never seen the inside of a comic convention and couldn't tell an orc from a goblin if you held a +3 halberd to their necks will happily buy and display a Funko POP! of their favorite celebrity, or buy one as a gift for the fan in their lives.
Funko licenses Disney (including Marvel and LucasFilm), Warner Bros
., Harry Potter, The Walking Dead, Game of Thrones, Stranger Things
, top-selling manga and anime brands and everything else you can think of. Because they are spread so far and wide, they are insulated from any single IP falling out of favor or any particular trend drying up. Robben says no one license accounts for more than 10% of the company's revenues, and Funko is constantly on the hunt for the next hot thing.
This breadth also insulates them from competition. In theory, there's nothing inherently special about POP!s that another toy company couldn't supplant with a different design and approach. But it would take a competitor a long time to put together a portfolio as comprehensive as Funko's in terms of covering the entire pop culture waterfront.
In the meantime, the company's unique aesthetic has become the singular look of this decade's popular culture across every niche, fad and trend. It has become an "everything brand" across fandoms in a way that we haven't seen in a long time, if ever.
Click Gallery below for full-size pics of the Funko emporium!
Rob Salkowitz (
@robsalk
) is author of
Comic-Con and the Business of Pop Culture
.
The opinions expressed in this column are solely those of the writer, and do not necessarily reflect the views of the editorial staff of ICv2.com.