This week's home entertainment offerings include a visually stunning science fiction adventure, a bloody and amusing "battling buddies" comedy, the latest collection of the droll U.K. sci-fi saga Red Dwarf, the final episodes of the subversive and satirical Mystery Science Theater 3000, and a new 20-disc collection of the 1978 TV series The Incredible Hulk.
Theatrical Movies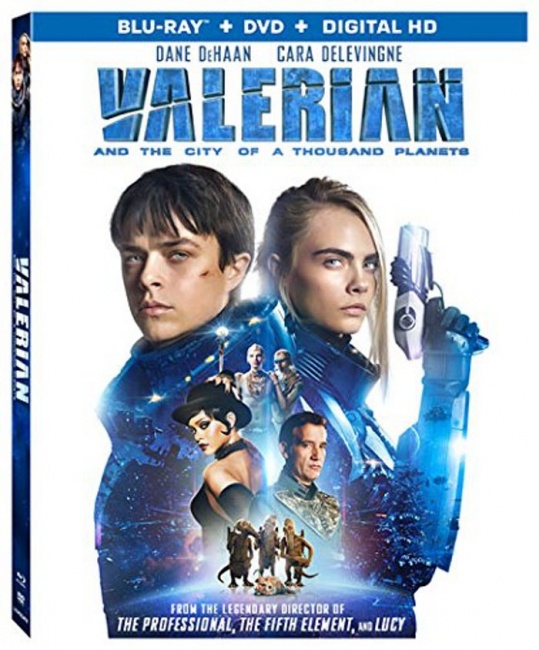 This week's top release is
Valerian and the City of a Thousand Planets
(Lionsgate, "PG-13," 137 min., $29.98, BD $39.99, 4K $24.96), Luc Besson's space opera based on the French comic book series by Pierre Christin and Jean-Claude Mezieres. With a budget of $180 million,
Valerian
is the most expensive non-American independent film ever made, and it was far from a box office success, but both science fiction fans and comic book fans will find the film's visuals alone worth the price of admission. Yes the acting leaves something to be desired, but Valerian provides a quirky, but fascinating visit to a meticulously created science fiction world, which is one of the genre's major pleasures.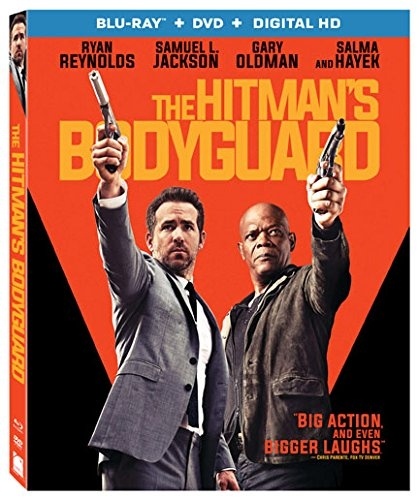 For those who enjoy action comedies there is
The Hitman's Bodyguard
(Lionsgate, "R," 118 minutes, $29.95, BD $39.99), which stars Samuel L. Jackson and Ryan Reynolds as quarrelsome protagonists in a "battling buddies" movie that is far too conventional in plot to please the critics (it has a rating of just 38% positive on review aggregator Rotten Tomatoes), though audiences found
The Hitman's Bodyguard
to be an amusing (if bloody) summer action movie.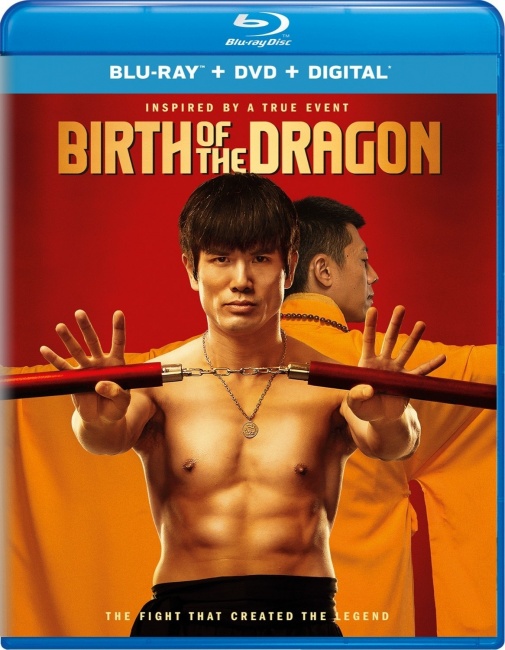 The martial arts movie
Birth of the Dragon
(Universal, "PG-13," 96 min., $22.98, BD $29.98) is based on the legendary battle between the young martial artist Bruce Lee and the Kung Fu master Wong Jack Man. Unfortunately far too much of the film's running time is wasted on an invented white male friend of Bruce Lee, and not nearly enough on Lee, who went on to star in a series of TV shows and movies before his untimely death, and should have been the focus of his own "origin" story.
The French and Canadian animated co-production Leap! (Lionsgate, "PG," 89 min., $29.98, BD $39.99) could muster only a 37% positive rating on Rotten Tomatoes, largely because of its bland narrative, but this story of ballerinas did please those who went to see it (it received an "A" CInemaScore), and will definitely appeal to children who enjoy ballet and their parents.
TV on DVD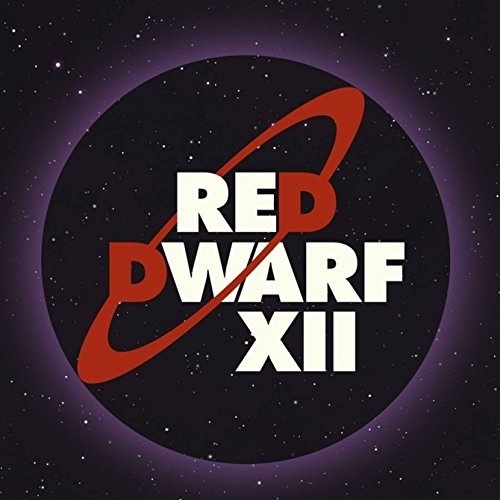 There are a number of releases of interest to connoisseurs of geek TV including
Red Dwarf: XII
(BBC, 180 min., $34.98, BD $39.98), which collects the most recent series of the U.K. science fiction comedy series about a group of intergalactic misfits, whose cravenness and cowardice stand out in stark contrast to the movie serial heroism of many sci-fi protagonists.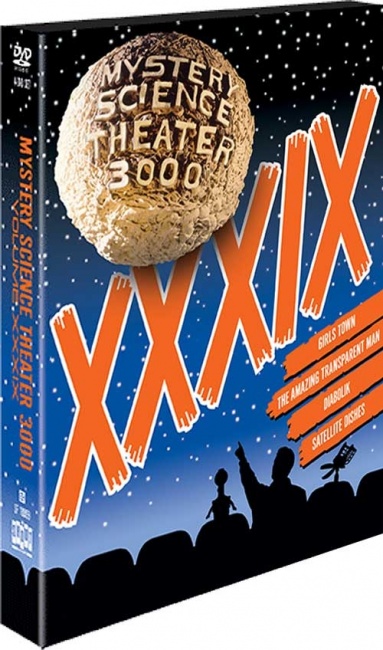 For those who enjoy the sarcastic movie commentaries of
Mystery Science Theater 3000
this week will be a bit bittersweet with the release of the final
MST3K
collection
, Mystery Science Theater 3000: XXXIX
(Shout Factory, 480 min., $59.97) in which the
MST3K
crowd makes merciless fun of films like
Girls Town
,
The Amazing Transparent Man
, and
Satellite Dishes
. Set
XXXIX
will be the last collection of never-before-released episodes, and the final disc in this collection,
Satellite Dishes
, includes the host segments for the 12 episodes that feature movies for which Shout Factory was unable to get the rights to release in the
MST3K
format.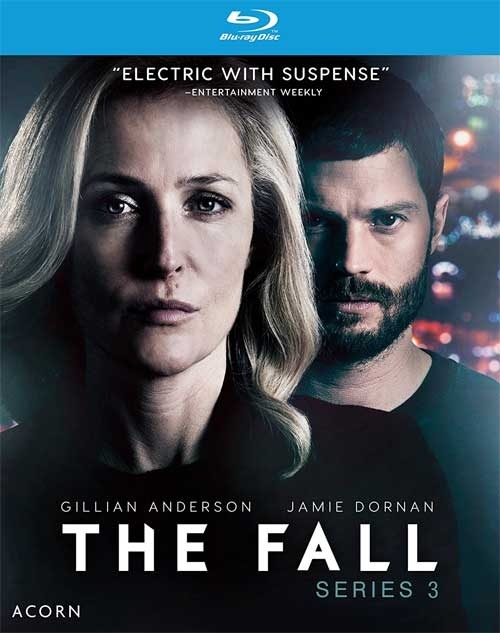 X-Files
fans might well be interested in
The Fall: Series 3
(Acorn Media, 366 min., $39.98 BD $39.98), which stars Gillian Anderson as police detective in Belfast, who tracks down a serial killer (based on the "BTK killer") in this gritty police procedural that demonstrates that the apprehension of a criminal does not necessarily mean that the case is over. All three of the excellent
The Fall
series are available in
The Fall: Complete Collection
(Acorn Media, 1075 min., $69.99, BD $69.99).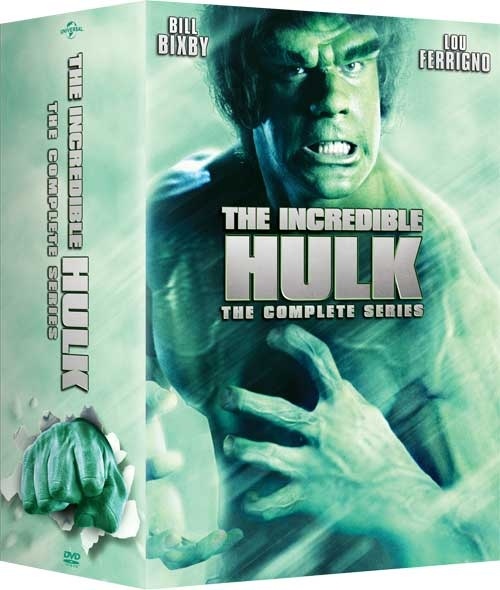 With the holiday season upon us the list of re-released complete series continues to grow. Due out on Tuesday is a new edition of
The Incredible Hulk: The Complete Series
(Universal, $124.98), which collects all five seasons of the Marvel Comics-based series that debuted in 1978 and starred Bill Bixby and Lou Ferrigno.
Other offerings include a 93-disc collection of the seminal forensics-focused police procedural CSI: The Complete Series (Paramount, $199.98); the fantasy/adventure series The Librarians: Season 3 (Sony, 419 min., $30.99); the salty Canadian slice-of-life series Letterkenny: Season 1 (Universal, 144 min., $19.99); and the vintage 1990s sitcom Living Single: The Complete Third Season (Warner Bros., $29.99).
Anime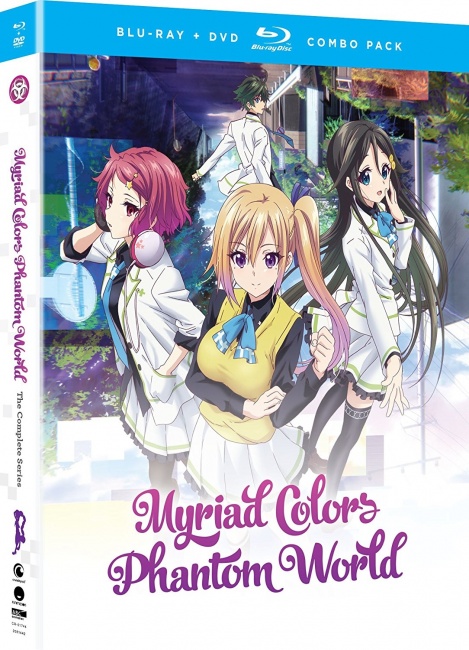 This week's releases include
Myriad Color Phantom World; The Complete Series
(Funimation, "TV-14," 350 min., BD/DVD Combo, $64.98, Ltd. Ed., $84.98), which collects the 13-episode (plus OVA) 2016 series from Kyoto Animation based on the fantasy light novel series by Soichiro Hatano set in a world where a virus leaves many children able to discern (and in some cases "contain") phantom spirits, some of which are bent on destruction. The
Limited Edition
comes in a decorated chipboard box and includes a set of five lenticular cards featuring character art from the series.
Also new and due on Tuesday is Tales of Zestiria the X: Season 1 (Funimation, "TV-14," 325 min., BD/DVD Combo $64.98, Ltd. Ed. $84.98), a 13-episode 2016 series from Ufotable that is based on the popular role-playing video game created by Bandai Namco as the fifteenth entry in its "Tales" series, and released in 2015. The Limited Edition comes in a decorated chipboard box and includes a 4-panel Digipak decorated with character art from the series, and a set of four art cards featuring character art.
Yet another new release is the erotic Hybrid x Heart Magias Academy Ataraxia: The Complete Series (Funimation, "Not Rated," 300 min., BD/DVD Combo $64.98), a 12-episode 2016 series from Production IMS based on the light novels by Masamune Kuji that take place in world under an alien attack that can only be repelled by girls, who have to perform erotic activities with the hapless hero in order to "power-up" to the level needed to fight the aliens.
Also from 2016 is New Game! Season 1 (Funimation, "TV-14," 300 min., BD/DVD Combo $64.98), a 12-episode slice-of-life comedy series from Doga Kobo based on Shotaro Tokuno's 4-panel manga about a young woman who joins a video game company as a character designer.
Another slice-of-life drama due this week is Haven't Your Heard? I'm Sakamoto: Complete Collection (Sentai Filmworks, "TV-14," 325 min., $59.98, BD $69.98, Premium Box Set $179.99), which collects the 12-episode 2016 Studio Deen series based on Nami Sano's manga (published here by Seven Seas) about a supercool high school boy, who seemingly triumphs in every situation, even though his jealous male classmates are constantly playing pranks on him. The Premium Box Set includes the Japanese Promo, the "Sakamoto Survival Guide" booklet, a 47-track soundtrack album, five double-sided art cards, Sakamoto socks, and a microfiber cloth.
Re-priced re-releases include the 26-episode, 2011 action/romance/thriller The Future Diary: The Complete Series + OVA (Funimation, "TV-MA," 675 min., BD/DVD Combo $64.98);