Confessions of a Comic Book Guy is a weekly column by Steve Bennett of Super-Fly Comics and Games in Yellow Springs, Ohio. This week, Bennett talks about Marvel's year, two of the best comics of 2017, and the upcoming Scooby Doo-DC animated feature.

2017 is finally over but as usual, this column contains neither a Year in Review or a Best/Worst of list. But last week I came across a number of online articles that had made all the points I wanted to make in this week's column. Like, this piece from The Hollywood Reporter, "DC Takes Over a Declining Market: Which Comics Sold Best in 2017." It's well worth reading, but in case you don't feel like clicking, here's the key paragraph from it:

"Comparing this year's most-ordered issues with the top 10 from 2014, the scale of DC's success becomes more apparent; just four years ago, not one DC title made it to the list, with nine titles coming from Marvel alone. (By comparison, Marvel takes just three places this year, with one of those due to its inclusion in a subscription mystery box service.)

We all know that Marvel has had a really bad year, but you don't get the full impact until it's broken down on a month-by-month basis, the way it's done in another piece from THR, "2017: The Year Almost Everything Went Wrong for Marvel Comics." The first paragraph neatly sums up the situation in which they currently find themselves:

"2017 has been a bad year for Marvel Entertainment's comic book division. It's not simply that sales have tumbled (the company's traditional dominance in year-end sales charts is absent this year), but that Marvel's comic book publishing arm has suffered through a year of PR disasters so unforgiving as to make it appear as if the division has become cursed somehow."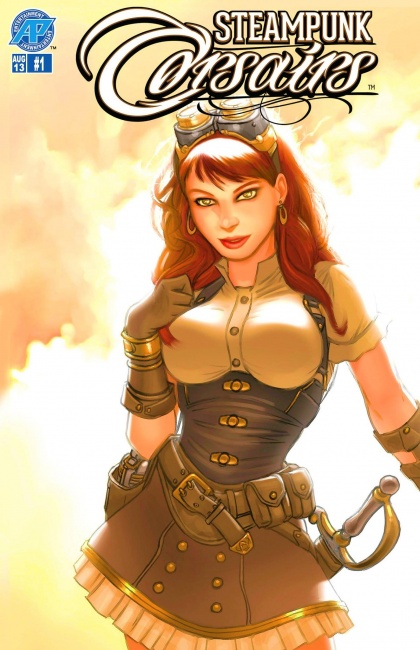 While I won't be doing a Best Comics list, there's just too many good comics and not nearly enough space here to do them justice. Instead, I want to write about what my most unexpected comic was last year;
Steampunk Corsairs
, written and drawn by Rod Espinosa. Sometimes it seems like Antarctic Press will slap the steampunk prefix on any random word and turn it into the title of a comic. There are literally too many to mention, but my favorites undoubtedly include
Steampunk Angels
,
Steampunk Halloween
and (which came out back when more people knew who Sarah Palin was)
Steampunk Palin
.
I must admit I prefer his fairy tale-tinged epic fantasies like
The Courageous Princess
, but I'm always happy to read any comic Espinosa cares to draw. So with a bit of trepidation, I picked up
Steampunk Corsairs
and found myself unexpectedly knocked out by a story about an all-female crew of submarine privateers. Now I like steampunk just fine, but I can't help noticing that some people use the genre as a pretext purely to see attractive women dressed up like Victorian Ringmaster bondage showgirls.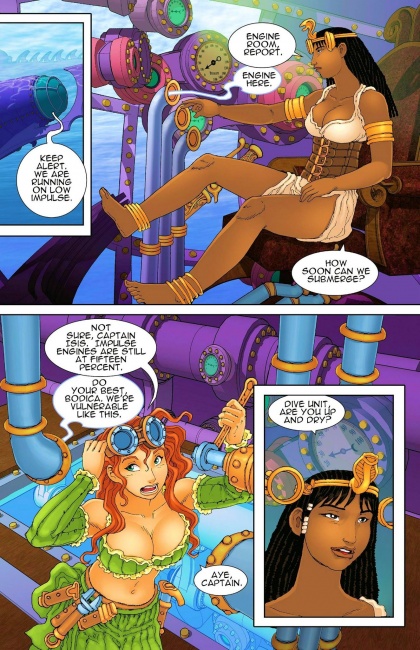 Happily, there's none of that in this rousing adventure and as he usually does, Espinosa gives all of his female characters an innate dignity. Regardless of how they're dressed.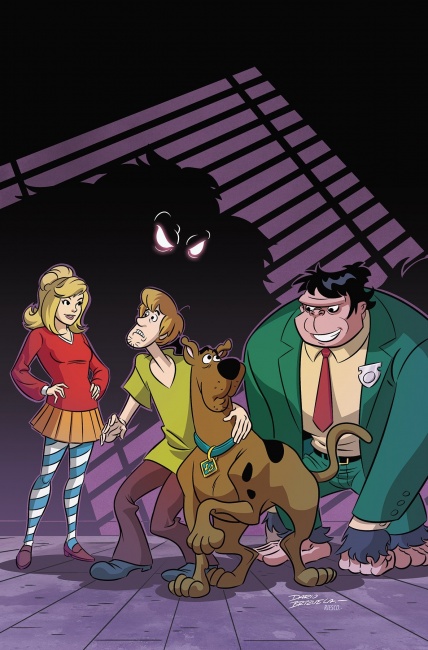 It's taken me quite a while to fully appreciate Scooby-Doo's appeal thanks in no small part to the
Scooby-Doo Team-Up
comic. It's where the most unlikely secondary characters from the Hanna-Barbera and DC libraries can meet Scoob and the Gang. If I were going to do a Best-of list for 2017 (and I'm not),
Scooby-Doo Team-Up
would unironically be on it. Because of its consistently outstanding quality, yes, of course, but mostly because those titular team-ups fill me with a level of joy that's been kind of hard to find these days. For instance, in
Scooby-Doo Team-Up
#36, out in March, the Gang will be meeting not just
Angel and the Ape
, but
The Inferior Fiv
e and
Stanley and His Monster
. So I continue to believe that it's only a matter of time until they meet up with
Scooter
,
Binky
, and
Buzzy,
DC's long neglected teen characters.
Just because I've gone over to the Scooby side doesn't mean I have any interest in seeing any of the original Scooby Doo DVD animated features. Especially the ones that invoke the spirit of the old
The New Scooby-Doo Movies
where the gang would meet any celebrity willing to go into the recording booth. Lately they've been everyone from professional wrestlers (
Scooby Doo and WWE: Curse of the Speed Demon)
to KISS (
Scooby-Doo! & KISS: Rock & Roll Mystery
). Neither of which impresses me much, maybe because it seems as if KISS is likewise willing to team up with anyone who asks. In comics they've met everyone from Archie to Vampirella. And the WWE never misses an opportunity to set up a cross-promotional project that can expand their brand. Which has led to such incredibly unlikely animated features as
The Jetsons & WWE Robo-WrestleMania
and
Surf's Up 2 WaveMania
.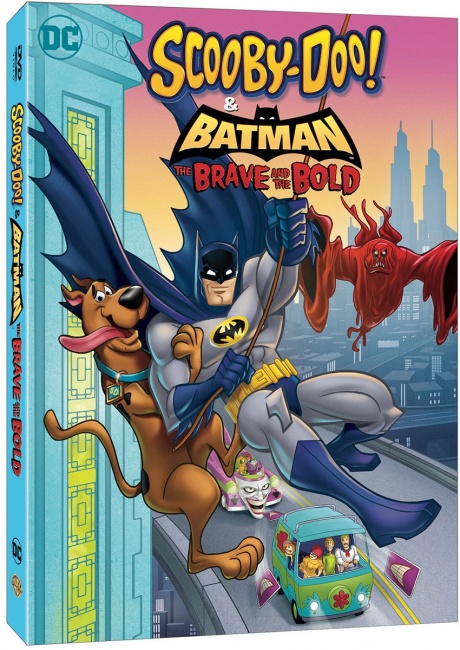 But after seeing the trailer (see "
Scooby and Batman are 'The Brave and the Bold'
"), I've got to confess I'm actively looking forward to seeing
Scooby-Doo! And Batman: The Brave and the Bold
. I mean, how could I not, when the gang teams up with not only Batman but also The Question, Aquaman, Plastic Man, Martian Manhunter and Detective Chimp. And while big name DC villains like Joker, Harley Quinn, Catwoman and Poison Ivy will be on hand, I'm much more interested in the fact the Gang will once again be facing some of their more dangerous villains from the first season of the original show. Like the Spooky Space Kook and Ghost Clown, both of whom could easily be, with a bit of tweaking, Batman villains.
The opinions expressed in this column are solely those of the writer, and do not necessarily reflect the views of the editorial staff of ICv2.com.