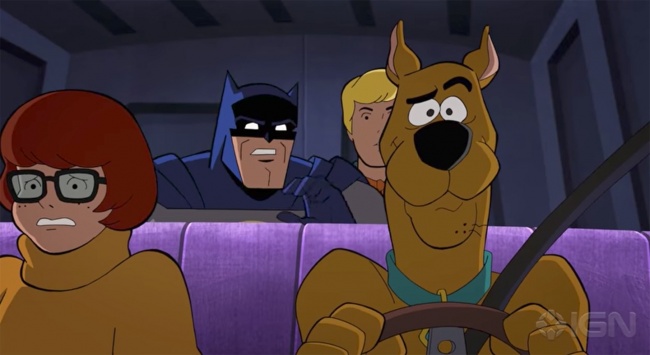 DC Entertainment and Warner Bros. Animation have debuted the trailer for their new animated crossover. The trailer for
Scooby-Doo! & Batman: The Brave and the Bold
, which features Batman enlisting Scooby-Doo and the rest of the Scooby Gang to solve a mystery, premiered on
IGN
. Batman's rogues gallery, some of Scooby's ghostly enemies, and allies like Aquaman, Platsic Man, Martian Manhunter, and Black Canary all make an appearance.
Scooby-Doo! & Batman: The Brave and the Bold comes to DVD on January 9, 2018.
Notably, Matthew Lillard, who played Shaggy in the live action version of Scooby-Doo, reprises the role in the animated DVD release. Scooby will eventually have a feature animated film all his own, co-directed by Dax Sheppard and scheduled for release into theaters on May 15, 2020 (see "Dazzler in 'Dark Phoenix,' 'Jurassic World 2' Set, 'Spider-Man' Trilogy, More").