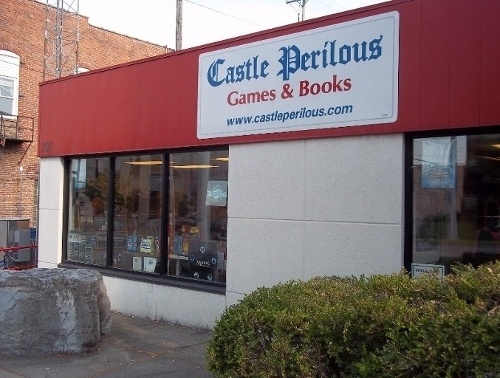 Rolling for Initiative is a weekly column by Scott Thorne, PhD, owner of Castle Perilous Games & Books in Carbondale, Illinois and instructor in marketing at Southeast Missouri State University. This week, Thorne looks at the recent Yu-Gi-Oh! The Lost Art promotion and the early news on D&D - Mordenkainen's Tome of Foes.
Konami has come out with a couple of pretty good promotions to increase interest in
Yu-Gi-Oh! TCG
tournaments AND purchases over the past couple of months. First was the
OTS Tournament Pack 6
, provided by Konami to Official Tournament Stores (OTS) that were in good standing as an OTS and had sanctioned and reported tournaments regularly. In the past, our store had seen problems with Konami including one REALLY desirable card in the 100-count box of OTS packs and making the rest of them less than wanted by players, meaning a significant drop-off in players once the pack with that one hot card got pulled by a player. The
OTS Pack 6
set has 2-3 REALLY desirable cards in it and most of the rest of the others are also wanted by players, either to add to support a deck or as trade bait for other players.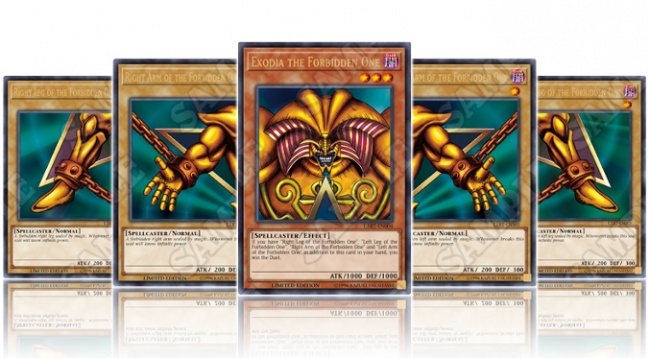 Then this week, stores that signed up for the program received the first set of
Lost Art cards
. These are cards that Konami released for
Yu-Gi-Oh!
in the early days of the game, Monster Reborn and the five pieces of Exodia. Depending on how many events you submitted to Konami, an Official Tournament Store received a certain number of promo cards, six total sets, 1 set per month from February until July, with instructions to give one to a customer with each $30 spent on sealed
Yu-Gi-Oh!
product: booster packs, decks, tins etc. Single cards were specifically excluded.
I had my doubts about this promotion since Konami had reprinted the cards in it a number of times before, but I was wrong. Our store had
Yu-Gi-Oh!
players contacting us a month ago wanting to know if we would participate and messaging us regularly to find out if the cards had arrived yet. Our allocation, and those of several other stores, didn't even last a day, giving us probably our best non-Sneak Peek day of
Yu-Gi-Oh!
sales in years. I already have customers asking about when the next set will arrive. Great job Konami.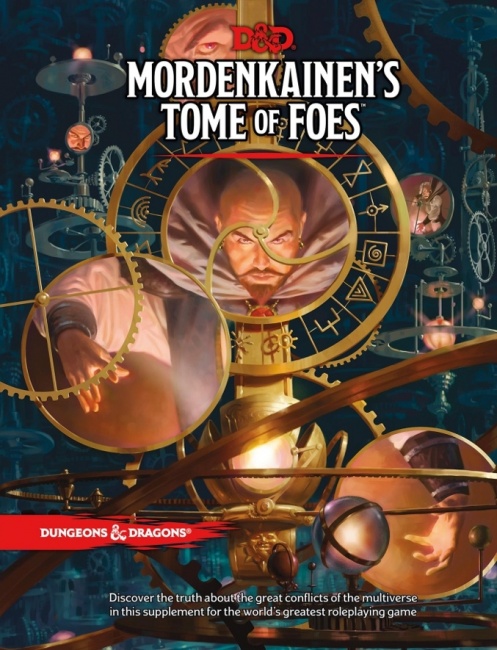 In
Dungeons & Dragons
news, this past week we got the first look at the next hardback release for
Dungeons & Dragons
,
Mordenkainen's Tome of Foes
, on the
D&D Fireside Chat
with Nathan Stewart and Mike Mearls. Expected to release on May 29, if Wizards of the Coast policies continue as they have with past releases, WPN stores in good standing should receive copies for sale in early May. Similarly to
Xanathar's Guide to Everything, Mordenkainen's Tome of Foes
will ship with two covers, a mass market version with trade dress similar to the core
D&D
books and a direct market version with a cover likely similar to
Xanathar's Guide
.
I have heard a couple of stores comment that they think WotC may go to the well too many times by printing alternative covers on their books, causing customers to get tired of them. I would disagree for one simple reason: It has worked. WotC saw great sales on
Volo's Guide to Monsters
and, though it did not matter to them in terms of sales, retailers saw significant bumps in aftermarket pricing on the alternative
Volo
's cover. Then
Xanathar's Guide to Everything
hits the market and becomes
WOTC's best selling D&D book ever
, topping multiple bestseller lists. With those books as examples, why would WotC not repeat the same tactics, putting out the book early, using two different versions of trade dress and (sadly) not worrying too much about people maintaining MSRP?
The opinions expressed in this column are solely those of the writer, and do not necessarily reflect the views of the editorial staff of ICv2.com.