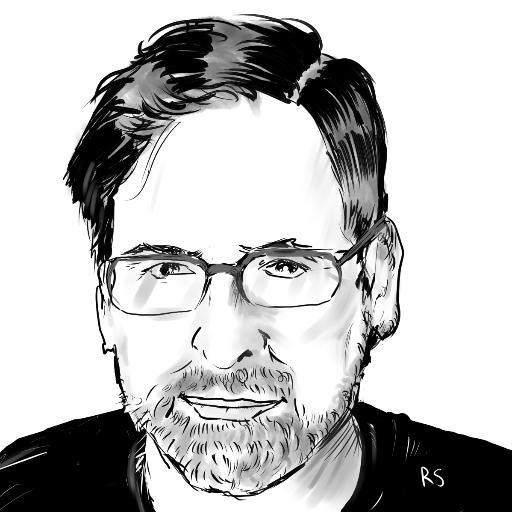 In a move that once again underlines ReedPOP's global ambitions in the geek event space, the company kicked off the week with the surprise announcement that it has acquired Gamer Network, the parent company of EGX and the Eurogamer content network. EGX (originally Eurogamer Expo), a consumer videogame show held annually in Birmingham, England each fall since 2008, is the UK's largest gaming event. The network of content sites draws an estimated 50 million views per month for articles, videos, blog posts and communities. Terms of the deal were not disclosed.
In an
announcement that appeared on the Eurogamer.net site this morning
, Editor Oli Welsh writes:
As you might expect, it was our EGX events that brought us to ReedPOP's attention. But the ReedPOP team is 100 per cent committed to our digital media business (which is a businessy way of saying our websites and YouTube channels), too. Just as we, over a decade ago, figured that the online communities we'd built around our websites might want to meet up in the real world to play games, ReedPOP wants to find ways to talk to the communities it has built around its events outside of those events. It reckons our websites and video channels provide a great model for how to do that, so it wants to keep them and expand on them. It's also worth pointing out that we aren't merging with another editorial team with an existing vision that might conflict with ours. We will stay true to our values, and our vision will serve as the model for more expansion elsewhere. [emphasis added]
The art of the deal. I caught up with Lance Fensterman, global head of ReedPOP, shortly after the announcement. He provided a little bit of background on the deal.

Fensterman says he's had a good personal relationship with Rupert Loman, who co-founded Gamer Network with his brother Nick, and the companies had been discussing partnership opportunities on an off for the past five years.

"At first, we just talked about acquiring their events [EGX, and a smaller indie-focused show, EGX Rezzed], but that evolved into the opportunity to buy their entire business, including the websites and videogame channels," says Fensterman. "That gives us a chance to build new content and media year-round, not just during events."

Adding digital content to events and creating a "year-round convention experience" has been a trend in the industry for the past few years, with a number of startups springing up promising to keep fans stoked, engaged, and connected to sponsors and partners between shows. Gamer's Eurogamer.net site has already built an organic, enthusiastic audience of videogame fans around its content and communities. ReedPOP, in combination with the resources of its corporate parent RELX, a global events and publishing giant, can likely provide greater support and stability for those digital publishing channels, and can bring them together with other industry partners and sponsors.

Putting the pieces together. ReedPOP already runs North America's largest consumer videogame shows, the PAX family of events, and has been bringing American-style comic and pop culture conventions to Europe over the past few years. They also vastly expanded their footprint in the UK by acquiring the MCM network of conventions, including London Expo, in October, 2017. Today's move to bring Gamer Network and EGX into the fold adds the final puzzle piece to what is now a formidable integrated strategy across two gigantic fandoms on both sides of the Atlantic.

Fensterman says ReedPOP has no immediate plans to formally integrate the PAX, MCM, EGX and Comic Con brands (in Europe, the term is not trademarked), but they will definitely be "helping and informing each other" by sharing best practices and bringing successful strategies from one event across the portfolio. He said ReedPOP's acquisition of Emerald City Comic Con in 2015 taught the company important lessons about preserving the organic nature of acquired events, especially ones with a strong local connection or personality, rather than trying to turn them into templated franchises.

"The coolest thing about this deal is that it infuses our organization with a huge group of talented, entrepreneurial, smart people," says Fensterman. "That's a game-changer for us."

From sea to shining sea. The Gamer Network announcement comes at the start of what was already going to be a busy week for ReedPOP, with their second-largest US comics show, Emerald City Comic Con, kicking off this Thursday in Seattle. This year's ECCC features a few big media guests like Doctor Who's David Tennant and Billie Piper, Thor and Star Trek's Karl Urban, and Once Upon a Time's Jennifer Morrison, but the focus of the event will once again be squarely on comics, artists and writers.

Last year, the four-day show sold over 100,000 tickets and expanded beyond the limited capacity of the Washington State Convention Center. This year there will be more offsite events in addition to a packed show program, one of the largest Artist Alleys in North America, and an exhibit hall weighted heavily toward publishers, art and craft makers and back issue dealers. Look for my wrap-up report of the kickoff of the 2018 convention season here next week.

Personal ECCC Announcement. If you happen to be in Seattle for the show, I'll be doing a panel on Thursday, 5:15-6:15, called "Rebuilding the Comics Business from the Bottom Up," where we'll be looking at some innovative new approaches to publishing, distribution, retailing and audience engagement that can help comics expand their audience and broaden the base of the business model.

Panelists include publisher Maytal Gilboa (EMET Comics), who is providing a new comics and media platform for under-represented creative voices and a new comics-to-big-media channel for women-oriented work; retailer Scott Tomlin (Seattle's Comics Dungeon), who recently converted his store to a non-profit in conjunction with an organization he founded called Comics for Community, Compassion and Culture (C4C3) that provides grants to schools, libraries and organizations for comic-related projects; and Anne Bean, founder of Emerald City Distro, a regional distributor of independent comics and zines that's helping to put self-published and small-press works on the shelves of bookstores, comic shops and other retail outlets. I'm hoping this will be an interesting conversation for people interested in the future of the business. Please drop by, or say hi if you see me around the show.

The opinions expressed in this column are solely those of the writer, and do not necessarily reflect the views of the editorial staff of ICv2.com.

Rob Salkowitz (@robsalk) is the author of Comic-Con and the Business of Pop Culture.