This week's home entertainment releases include Steven Spielberg's meticulous and timely docudrama The Post, a solid Liam Neeson action film, the crowd-funded revival of Mystery Science Theater 3000, the latest season of the outer space bounty hunters saga Killjoys, and the DVD debut of the 1980s ABC mecha series The Mighty Orbots, which was animated in Japan by TMS.
Theatrical Movies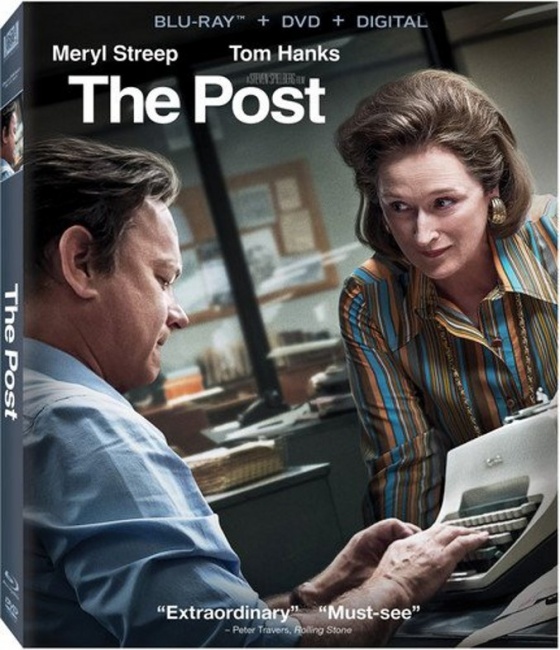 There are just two major theatrical releases this week. The first is Steven Spielberg's
The Post
(Fox, "PG-13," 116 min., $29.98, BD $34.98, 4K $39.99), which dramatizes one of the turning points of the Vietnam War, the decision by
The Washington Post
to publish a secret Pentagon study about the War. Tom Hanks and Meryl Streep star in this story, and they are very good, but so is an excellent and extensive supporting cast that includes Bob Odenkirk, Bradley Whitford, Tracy Letts, Carrie Coon, David Cross, Sarah Paulson, Bruce Greenwood, and Alison Brie. The Post demonstrates once again the vital role that a free press can play in a democracy, and does so in a highly entertaining fashion.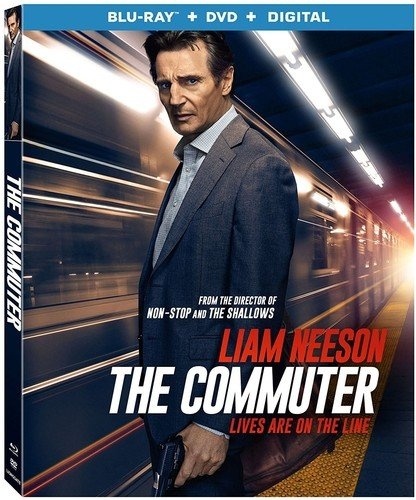 The other contemporary film due on Tuesday is Jaume Collet-Serra's
The Commuter
(Lionsgate, "PG-13," 105 min., $29.99, BD $39.99), which stars Liam Neeson as an ex-cop-turned-insurance-salesman, who becomes embroiled in a murder conspiracy when he is approached by a strange woman during his morning commute.
The Commuter
only got a 58% positive rating on Rotten Tomatoes, but it is a solid action film, and as usual Neeson is excellent in his now comfortable role as the middle-aged action hero.
TV on DVD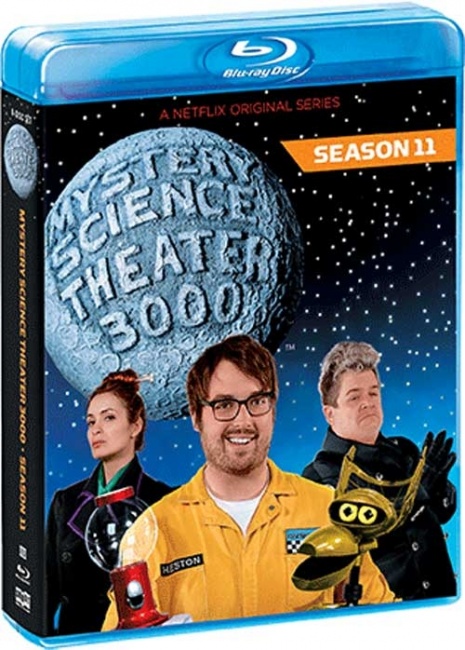 This week's top geek TV release is
Mystery Science Theater 3000: Season 11
(Shout Factory, 1260 min., $99.99), which collects all 14 episodes of the revived
MST3K
that was crowdfunded (the largest TV or movie effort so far) and streamed by Netflix. Jonah Rey, Felicia Day and Patton Oswalt star in the revived
MST3K,
while guest stars on
Season 11
include Jerry Seinfeld, Mark Hamill, Neil Patrick Harris, Will Wheaton, and Joel McHale.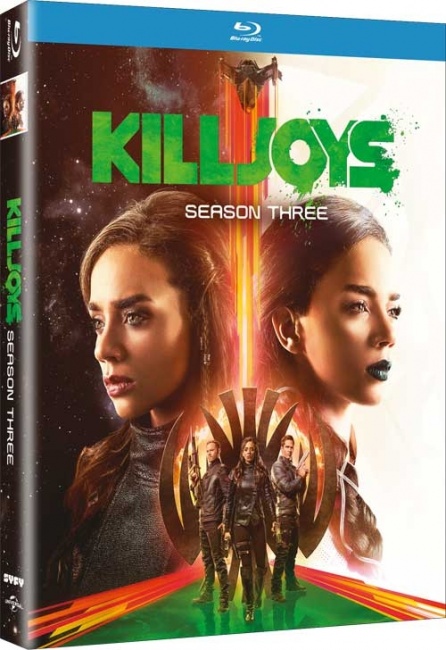 Also of great interest is the Canadian-produced SyFy series
Killjoys: Season 3
(Universal, 432 min., $39.98, BD $44.98), the action-packed show that follows a trio of bounty hunters who ply their trade across the Quad, a distant system on the verge of a huge interplanetary class war.
Other offerings include the TNT family/crime drama Claws: The Complete First Season (Warner Bros., $24.98) that takes place in a South Florida nail salon; and the 1980s sitcom Perfect Strangers: The Complete 3'rd Season).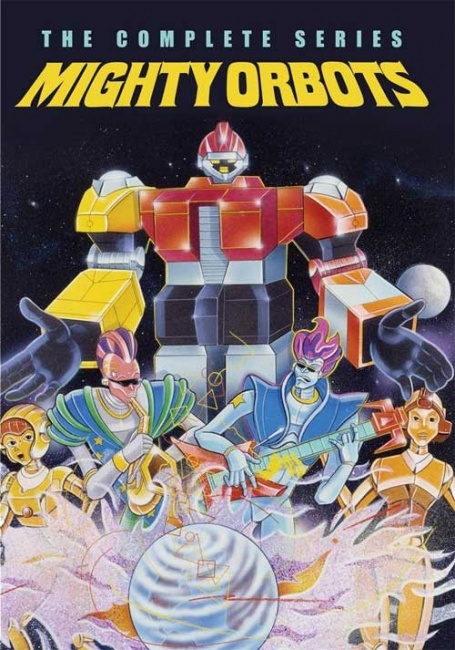 This final animated item could easily be listed in anime, though the concept was suggested by American TV exec Fred Silverman, and the series aired on Saturday mornings on ABC. Now available for the first time on disc is
The Mighty Orbots: The Complete Series
(Warner Bros., DVD-R, 312 min., $29.98), which contains all 13 episodes of the mecha series directed by Osamu Dezaki for TMS that aired here in 1984.
Anime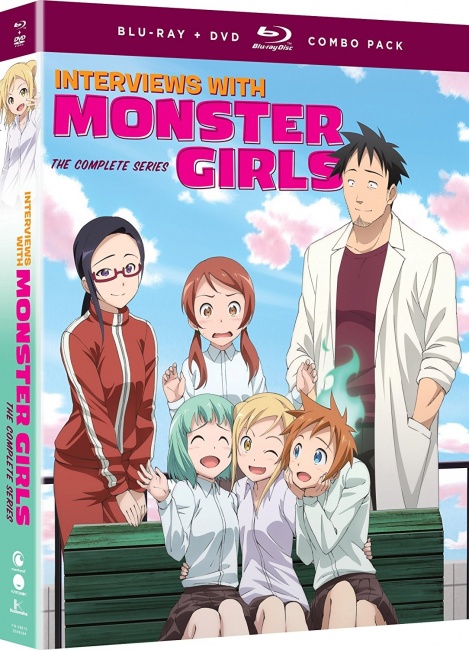 This week's anime offerings include
Interviews With Monster Girls: The Complete Series
(Funimation, "TV-14," 325 min., BD/DVD Combo $64.98), which contains the 13-episode 2017 series from A-1 Pictures based on the supernatural fantasy manga series by Petros about a high school biology teacher who attempts to teach a class of demi-humans that includes a vampire girl, a succubus, a dullahan (headless Celtic horseman), and a "snow woman;" and the younger-skewing
Monster Hunter Stories: Ride On Season 1, Part 2
(Funimation, "TV-PG," 300 min., $64.98), which includes episodes 13-24 of the 75-episode 2016-2018 series based on Capcom's
Monster Hunters Stories
, a saga about a village where the kids learn to ride flying monsters (called "monsties").
Also due on Tuesday is the sports anime (volleyball) Haikyu!!: Season 2 (Sentai Filmworks, "TV-14,
625 min., $54.98, BD $64.99, Premium Box $99.98), which contains the 25-episode volleyball saga from Production I.G. that aired in Japan in 2015 and 2016. The Premium Box Set includes art cards, a booklet, trading cards, a pin set, and an exclusive token.
This week's other release is Urara Meirochou Complete Collection (Sentai Filmwork, "TV-14," 300 min., Subtitles Only, BD $59.98), which collects the 12-episode 2017 J.C. Staff series based on the 4-panel seinen manga by Harikamo.