This week's home entertainment releases include a rebooted Tomb Raider, a sensitive coming-of-age saga from Green Lantern scribe Greg Berlanti, the disc debut of the superb Netflix/Dreamworks' revival of Voltron, as well as the third season of Syfy horror anthology series Channel Zero, and the second season of the new Berserk anime.
Theatrical Movies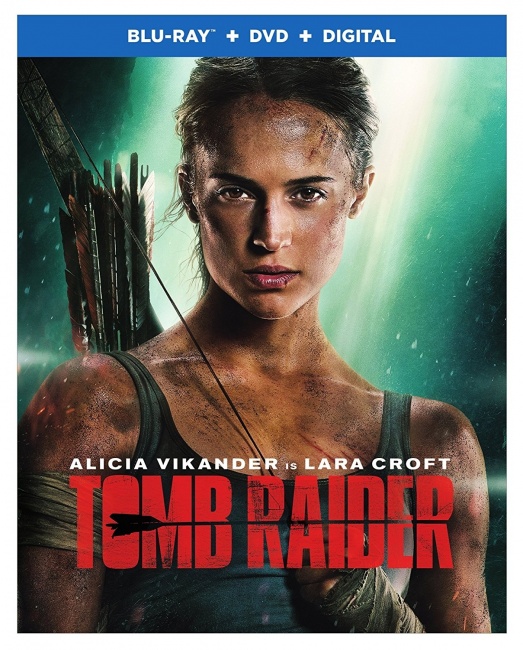 This week's most interesting film for geek viewers is the rebooted
Tomb Raider
(Warner Bros., "PG-13," 135 min., $29.98, BD $35.99, 4K $39.99), which stars Alicia Vikander as Lara Croft. Vikander does well, but the movie's origin story narrative leaves much to be desired—the film's rating on review aggregator Rotten Tomatoes is only 49% positive. This
Tomb Raider
begins well but gets bogged down, and makes the mistake of turning its heroine into a punching bag by trying to ape the "knockdown, drag-out, superhero donnybrooks" that are so popular these days.
Somewhat surprisingly this week's highest-grossing home entertainment release is the faith-themed I Can Only Imagine (Lionsgate, "PG," $29.98, BD $39.99), the most successful "Christian" movie of 2018 so far, which traces the creation of one of the most popular Christian rock songs of all time.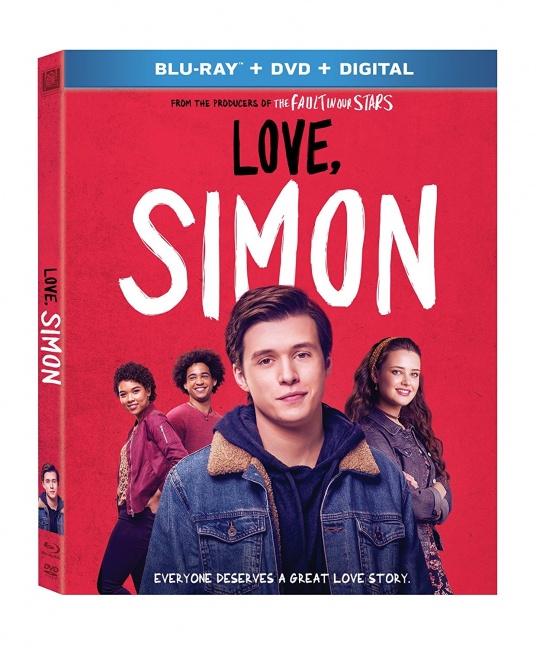 In many ways this week's most interesting movie release is Greg (Green Lantern) Berlanti's
Love, Simon
(Fox, "PG-13," 110 min., $29.98, BD $34.98, 4K $39.99), a teen romance with a twist, its protagonist is a likable closeted gay teen, who is trying to deal with family, friends, and a secret crush, as well as a blackmail threat
. Love, Simon's
92% positive rating on Rotten Tomatoes testifies to its sensitivity and skill, which elevates the film way above the "earnest movie-of-the-week" level.
Once upon a time almost any computer-animated feature was almost guaranteed a certain level of box office success, but as cost have come down and barriers to entry have eased, growing numbers of mediocre productions have been dragging down the entire field. Case in point is the animated sequel (to Gnomeo & Juliet), Sherlock Gnomes (Paramount, "PG," 86 min., $29.98, BD $34.98), which could manage only a 29% positive rating on Rotten Tomatoes, and wastes a talented vocal cast.
For horror movie fans there is the slasher film The Strangers: Prey At Night (Universal, "R," 86 min., $29.98, BD $35.99), as belated sequel to the 2008 film The Strangers. Those who enjoy bloody slasher movies should give this sequel a chance, it does a good job of referencing the classic 1980s slasher movie era, and does so efficiently in the context of a taut narrative that revisits many of the horror tropes of the 2008 version.
TV on DVD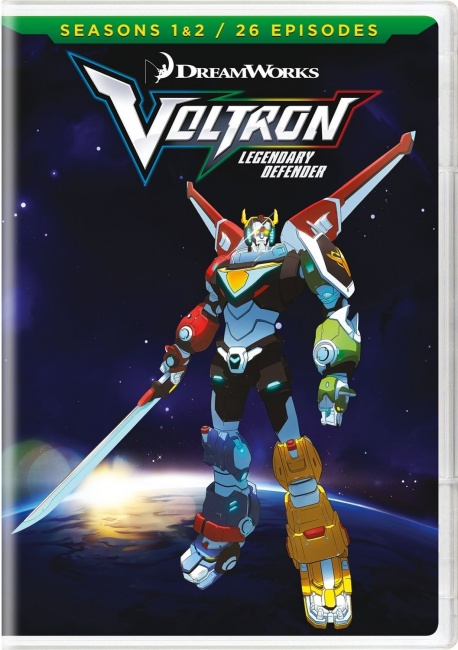 This week's top release is
Voltron: Legendary Defender, Seasons 1 & 2
(Universal, 602 min., $22.98), which collects the first two 13-episode seasons of the revived
Voltron
series from Netflix and Dreamworks. Produced by a team that worked on
Avatar: The Last Airbender
and animated by Studio Mir in South Korea, the new
Voltron
series has a sterling 100% positive rating on review aggregator Rotten Tomatoes and will please modern audiences as well as fans of the original
Voltron
series.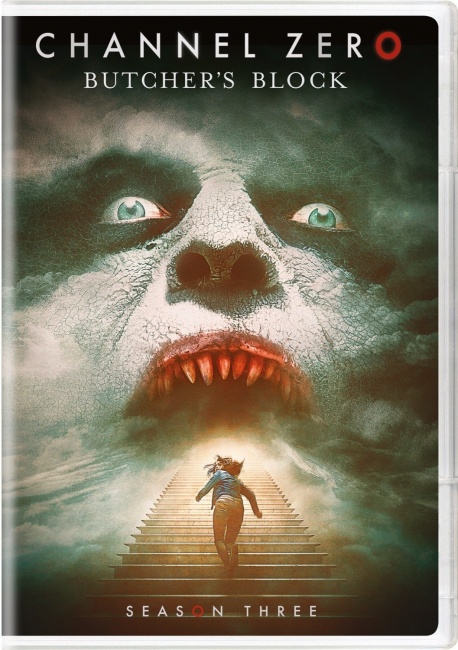 Horror fans addicted to "creepypastas" will be interested in the Syfy Network's horror anthology
Channel Zero: Season 3: Butcher's Block
(Universal, 261 min., $29.98), which was based on Kerry Hammond's
Search and Rescue Woods
, and which starred Rutger Hauer.
Other TV offerings of interest include the award-winning Netflix women's prison series Orange Is the New Black: Season Five (Lionsgate, 725 min., BD or DVD $34.97); the wonderfully sly comedy from Fred Armisen and Carrie Brownstein, Portlandia: Season Eight (Unobstructed View, 215 min., $19.95); the NYC-set crime drama Power: Season Four (Lionsgate, 580 min., $34.98) that airs on Starz; the USA Network legal drama Suits: Season Seven (Universal, 705 min., $39.98); and finally for sitcom fans the revived Will and Grace (The Revival): Season One (Universal, 337 min., $29.98).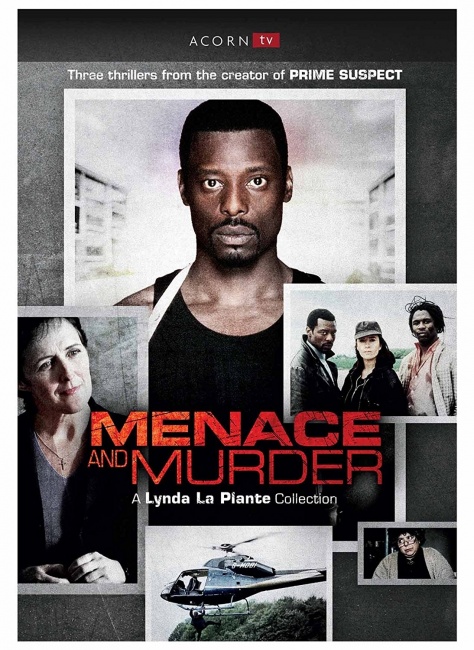 This week's top overseas offering is
Menace and Murder: A Lynda La Plante
Collection (Acorn Media, 729 min., $59.98), a five-disc set that features 10 episodes and two feature-length programs created by murder mystery/crime series maven Lynda La Plante (
Prime Suspect
).
Anime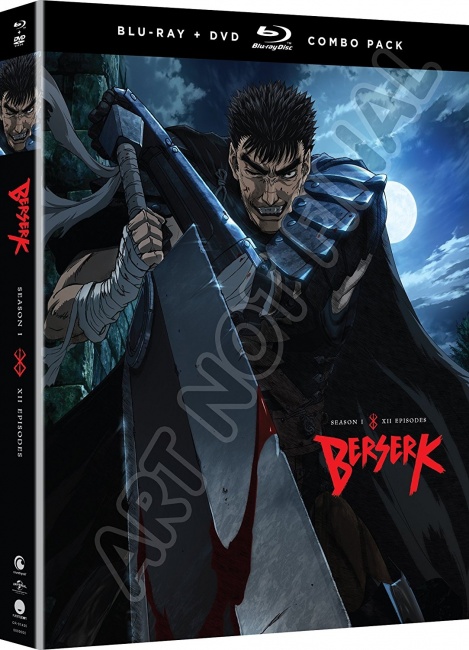 This week's anime releases include
Berserk: Season 2
(Funimation, "TV-MA," 300 min., BD/DVD Combo $64.98), which contains episodes 13-24 of the 2016-17 Studio GEMBA adaptation of the "Hawk of the Millennium story arc of Kentaro Miura's Berserk manga (published here by Dark Horse), and
Akashic Record of Bastard Magic Instructor: The Complete Series
(Funimation, "TV-14," 300 min., BD/DVD Combo $64.98), which contains the 12-episode 2017 TV anime action/fantasy/harem comedy from Liden Films that is based on the light novel series and manga by Taro Hitsuji (the manga is published here by Seven Seas).
Also due on Tuesday is D. Gray-man: Season 4 Part Two (Funimation, "TV-14," 325 min., $39.95), which contains final 13 episodes (91-103) of the 2006-2008 TMS series based on Katsura Hoshino's fantasy adventure manga (published here by Viz Media).
In addition to these anime TV offerings, there is Initial D Legend 3: Dream (Sentai Filmworks, "TV-14," 60 min., BD $39.98), the third in a series of anime movies from Liden Films produced in 2016 and 2017 that retell the early story arcs of Shuichi Shigeno's groundbreaking street racing manga Initial D.
This week's re-priced, re-packaged deal is Pokemon: Advanced Battle: The Complete Collection (Viz Media, "TV-7," 1200 min., $54.97), which contains all 52 episodes of the eighth season of the long-running Pokemon anime that originally aired in Japan in 2004-2005.