This week's home entertainment offerings include the best-reviewed video game movie ever, a superb stop motion-animated film from Wes Anderson, a zany comedy sequel seventeen years in the making, a failed, but innovative live-action/animated sitcom, and the third season of the hard "sci-fi" TV series The Expanse.
Theatrical Movies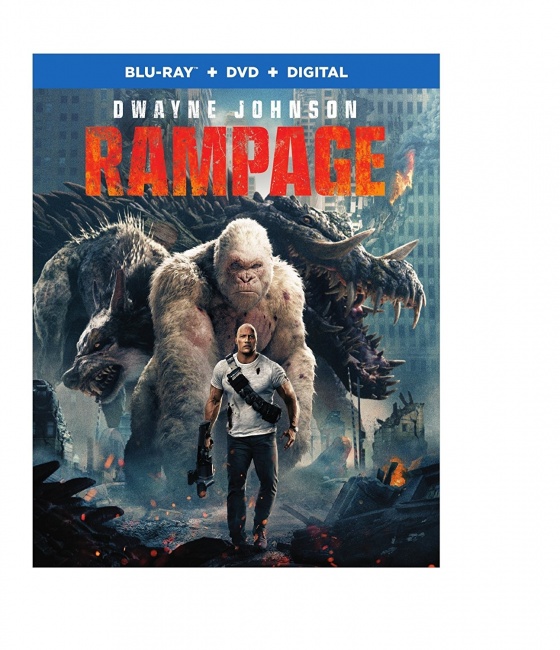 This week's biggest box office movie is
Rampage
(Warner Bros., "PG-13," $29.95, BD $34.95, 4K $44.95), which stars Dwayne "The Rock" Johnson and is the "best-reviewed video game-based film yet," though the film's 52% positive rating on review aggregator Rotten Tomatoes says more about the abysmal nature of video game adaptations than about the quality of
Rampage
, which owes much of its $425 million global gross to the popularity of Johnson (and some acceptable special effects).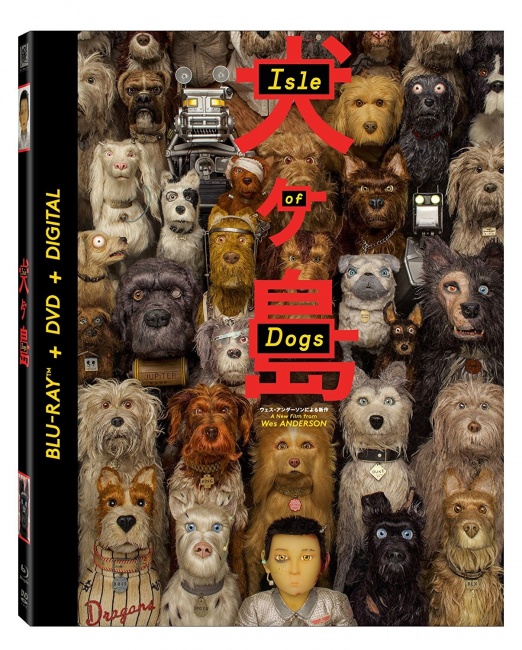 This reviewer's pick of the week is Wes Anderson's stop motion-animated
Isle of Dogs
(Fox, "PG-13," 101 min., $29.98, BD $34.98), a clever, humorous film about canines that has enough nods to Japanese culture to interest manga and anime fans as well as dog lovers.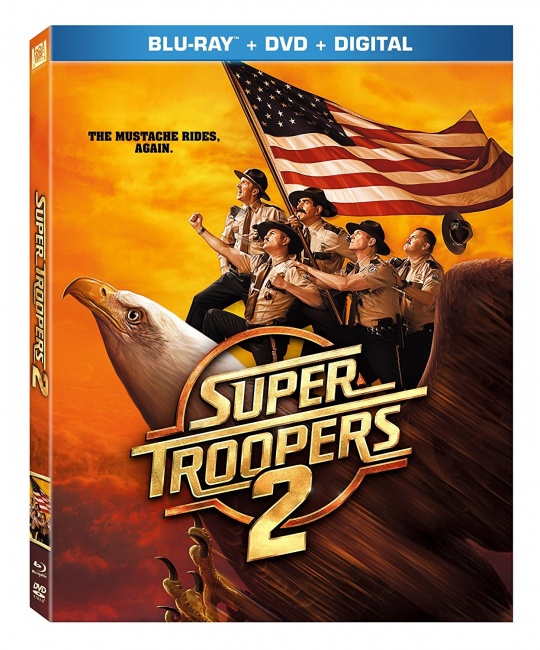 For those who enjoyed the 2001 comedy
Super Troopers
, there is the crowdfunded 2018 sequel
Super Troopers 2
(Fox, "R," 99 min., $29.98, BD $34.98), which the critics didn't like, but then they only liked the original film from the Broken Lizard comedy group in retrospect anyway.
Another film that got a rough reaction from the critics was the Amy Schumer-starring I Feel Pretty (Universal, "PG-13," 111 min., $29.98, BD $34.98), a "dramedy" about a rather ordinary looking woman who has an a fall that leaves her with the illusion that she is the most beautiful woman in the world—a premise that it doesn't exploit fully, though the film makes some telling points about the perceptions of women and the pursuit of beauty.
For art movie lovers this week (in addition to Isle of Dogs) there are two other options this week: Sebastian Lelio's Disobedience (Universal, "R," 115 min., $22.98, BD $29.98), which stars Rachel Weisz as a woman who returns to her Orthodox Jewish community and attempts to rekindle a romance with her cousin's wife; and Lynne Ramsay's gritty and grim You Were Never Really Here (Lionsgate, "R," $19.98, BD $24.98), which stars Joaquin Phoenix as a vet suffering from PTSD who tracks down young girls who have been forced into prostitution.
Horror movie fans will have to make do with Blumhouse's Truth or Dare (Universal ,"R," 101 min., $29.98, BD $34.98), a slasher movie that begins with a group of college students playing "Truth or Dare" while on vacation in Mexico. This micro-budgeted $3 million production received just a 14% positive rating from the critics polled by Rotten Tomatoes. However the film earned $93.5 million, so it must have pleased lots of horror movie fans who value shocks and gore more than originality.
TV on DVD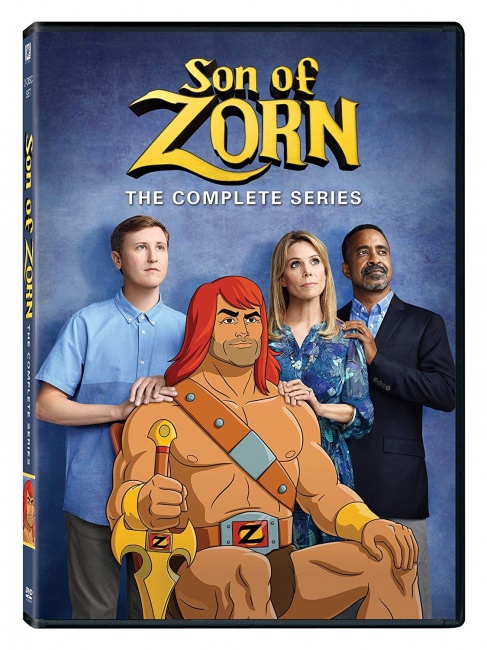 Produced by The LEGO Movie's Phil Lord and Christopher Miller, The live-action/animated hybrid TV series
Son of Zorn
was an innovative TV sitcom that flamed out after just one season on Fox—a fate shared by numerous cult favorites including
Firefly
.
Son of Zorn: The Complete Series
(Fox, 280 min., $29.95) includes all 13 episodes of the show that featured Cheryl Hines, Johnny Pemberton, and Tim Meadows plus the voice of Jason Sudeikis as the animated Zorn, a muscular character who could have stepped right out of a
He-Man and the Masters of the Universe
cartoon.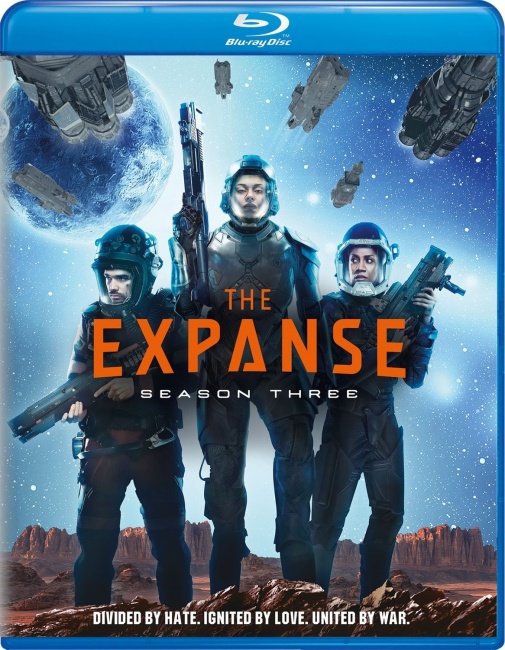 Other offerings of great interest this week include the superior science fiction show,
The Expanse: Season 3
(Universal, 561 min., $39.98, BD $49.98), which includes all 12 episodes of the series' final run on the SyFy Network (fortunately it has been picked up by Amazon for Season 4); the Amazon Prime crime drama
Sneaky Pete: Season 1
(Sony, 515 min., $38.99), which stars Giovanni Ribisi in a superior crime drama created by Bryan Cranston and David Shore; the "final" season of the presumably cancelled mystery/horror/thriller
Wayward Pines: The Complete Second Season
(Fox, 440 min., $29.95); and another notable one season failure, the baseball comedy
Pitch: The Complete Series
(Fox, 436 min., $29.95) about the first female pitcher in Major League Baseball.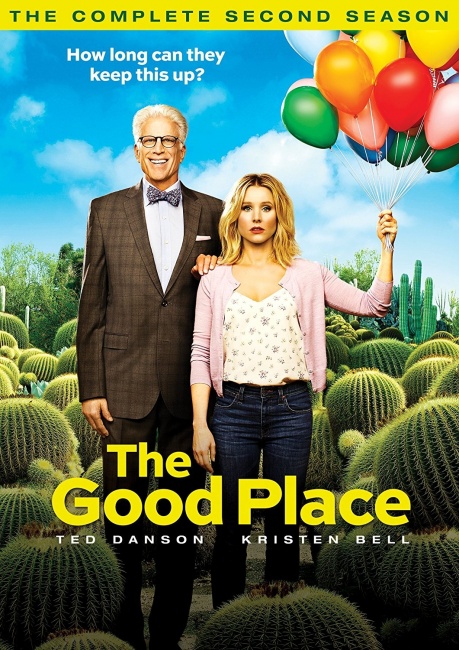 Other contemporary series worthy of mention include the better (and sometimes "deeper") than it has to be sitcom,
The Good Place: Season 2
(Shout Factory, 375 min., $19.97); and the long-cancelled 2016 Fox series
Cooper Barrett's Guide to Surviving Life: The Complete Series
(Fox, 286 min., $29.95).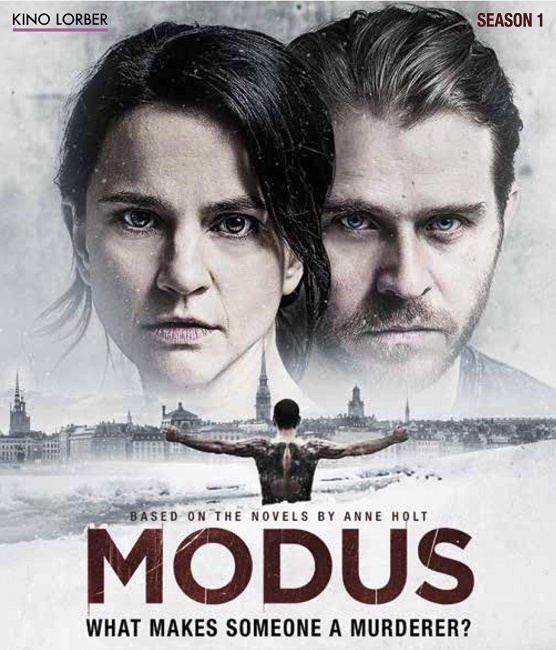 Overseas offerings include the excellent Franco/British crime series
The Tunnel: Season 3
(PBS, 450 min., $29.95); and the superb Swedish police procedural
Modus: Season One
(Kino Lorber,$29.95, BD $34.95)
Anime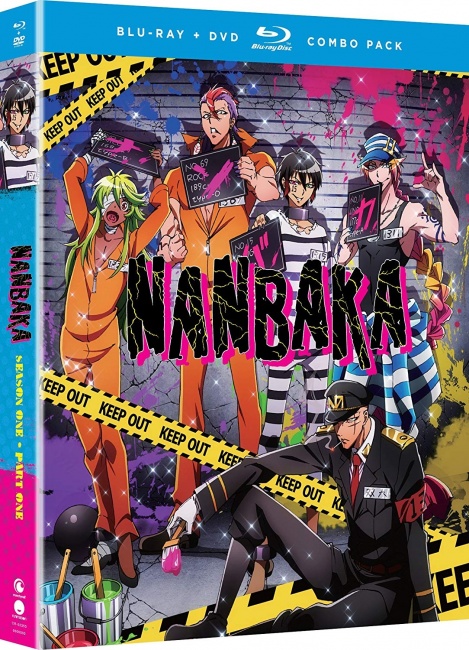 This week's offering include the first 13 episodes of the 2016-2017 anime from Satelight that is based on the prison comedy manga by Sho Futamata,
Nanbaka: Part 1
(Funimation, "TV-14," 325 min., BD/DVD Combo $64.98); plus
Alice & Zoroku: The Complete Series
(Funimation, "TV-14," 325 min., BD/DVD Combo $64.98), which contains all 12 episodes of the 2017 anime from J.C. Staff based on the "magical girl" fantasy manga by Tetsuya Imai (published here by Seven Seas); as well as
Monster Hunter Stories: Ride One, Part 3
(Funimation, "TV-PG," 300 min., BD/DVD Combo $64.98), which includes episodes 25-36 of the 75-episode 2016-2018 anime from David Production that is based on the popular Capcom game; and
Puzzle and Dragons X: Part 3
(Funimation, "TV-PG," 300 min., BD/DVD Combo $64.98), which contains episodes 27-38 of the 89-episode 2016-2018 anime from Studio Pierrot that is based on the popular mobile game,
Puzzle and Dragons
.
This week's sub-only release is Long Riders! Complete Collection (Sentai Filmworks, "TV-14," Subtitles Only, 300 min., BD $59.99), which collects the 12-episode 2016 anime from Actas that is based on the slice-of-life comedy manga about bicycle road racing.