The release of one of this summer's biggest hits, Jurassic World: Fallen Kingdom, doesn't leave much oxygen in the room for other movies on disc, but there are some interesting TV releases including the latest seasons of Supergirl, X-Files, and American Horror Story, plus a couple of anime offerings that typify the popular "isekai" fantasy subgenre.
Theatrical Movies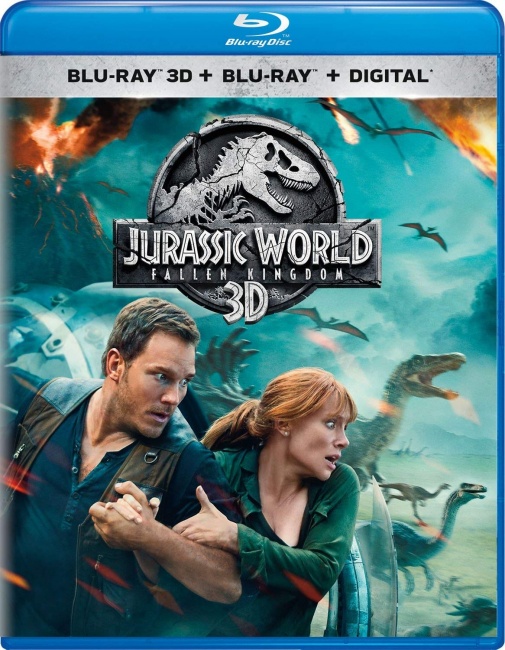 This week's big release is
Jurassic World: Fallen Kingdom
(Universal, "PG-13," 129 min., $29.98, BD $39.99, 3D-BD $44.98), which earned $1.3 billion at the box office this summer. While the critics didn't much like the film (it has a mediocre 50% positive rating on review aggregator Rotten Tomatoes), audiences gave the film a solid "A-" CinemaScore, so if you liked the first
Jurassic World
film, you can be pretty sure that you will find plenty to enjoy in the sequel, which is a bit disjointed, but ultimately delivers the summer movie chills for which the franchise is famous.
Not many other films wanted to do battle with Jurassic World's dinos, but those who are inclined to enjoy offbeat indie westerns might want to check out the sometimes funny, sometimes bloody Damsel, which stars Robert Patinson and Mia Wasilowska (Lionsgate, "R," 113 min., $13.99), while those who like bland, but faithful adaptations of literary classics might want to seek out HBO's new film version of Ray Bradbury's Fahrenheit 451 (HBO, $14.99, BD $19.99), which stars Michael B. Jordan and Michael Shannon.
Connoisseurs of negative records might want to consider The Billionaire Boys Club (Lionsgate, "R," 108 min., $18.98), a dramatization of a real case involving a group of rich California teens who got involved in a Ponzi scheme that ended in death. This was one of the final films featuring actor Kevin Spacey before his career was upended by the #MeToo movement. In limited release, The Billionaire Boys Club debuted with earnings of just $618 for its opening weekend—a historically low figure that owes a lot to the fact that the movie was streamed before it got its theatrical release—and of course it's been available for streaming for months now—so don't expect DVD sales to set anything but negative records either.
TV on DVD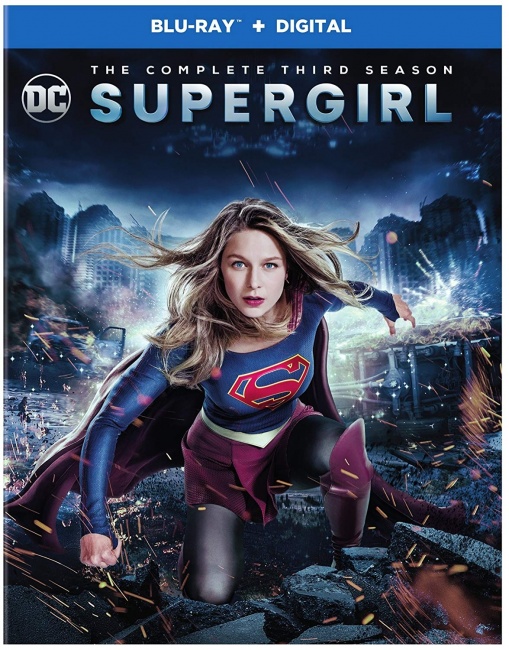 This week's top geek TV releases are:
Supergirl: The Complete Third Season
(Warner Bros., 1125 min., $44.98, BD $49.98), which collects all the third season episodes of the DC Comics-based series that has come into its own in the friendly confines of the CW Network;
The X-Files: Season 11
(Fox, 438 min., $29.98, BD $39.98), which contains all 10 episodes of the
Season 11
that aired in 2018 and proved to be a lot more entertaining than the confusing
Season 10
; and
American Horror Story: Cult
(Fox, $39.98, BD $54.98), the 11-episode seventh season of the FX horror anthology series.
Other TV contemporary series due on Tuesday include: the CBS gadget-man revival MacGyver: Season 2 (Lionsgate, $29.98); the politically-adroit Madam Secretary: Season 4 (Paramount, 949 min., $49.98); the dramatic story of the rise of Al-Queda, The Looming Tower (Warner Bros., 452 min., $29.98, BD $39.99); and the period drama The Miniaturist (PBS, 162 min., $24.98, BD $29.98).
Anime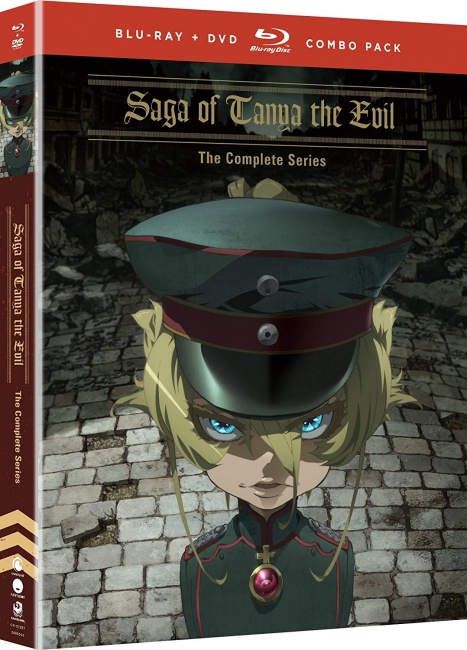 This week's anime releases include
Re: Zero—Starting Life in Another World, Season 1, Part 2
(Funimation, "TV-MA," 325 min. BD/DVD Combo $64.98), which includes 13 episodes of the 2016 White Fox anime based on the dark fantasy light novel series by Tappei Nagatsuki, a prime example of the "isekai" fantasy subgenre in which the protagonist is transported to a different parallel world; as well as another "isekai" series,
The Saga of Tanya the Evil: The Complete Series
(Funimation, "TV-MA," 300 min., BD/DVD Combo $64.98), which collects a 12-episode 2017 military fantasy series from NUT based on the light novels by Carlo Zen about a ruthless corporate climber who is reincarnated as a small blonde girl in a military uniform in a world that resembles Western Europe during World War I.
Also due on Tuesday are the Negima!? Complete Collection (Sentai Filmworks, "TV-14," 650 min., BD $89.98), which collects the entire 26-episode 2006-2007 series from Shaft that is an alternate retelling of Ken Akamatsu's Negima Magister Negi Magi (with less overt fan service); plus Twin Star Exorcists: Part Two (Funimation, "TV-14," 325 min., $54.98), which includes 13 episodes from the 50-episode 2016-2017 series from Studio Pierrot that is based on the supernatural/action manga by Yoshiaki Sukeno (published here by Viz Media).