This week's home entertainment releases include one of the most likeable films yet from the burgeoning Marvel Cinematic Universe, the smart phone-centric horror movie Unfriended: Dark Web, plus great documentaries on two of the most popular singer/musicians of the 20th Century, Whitney Houston and Elvis Pressley.
Theatrical Releases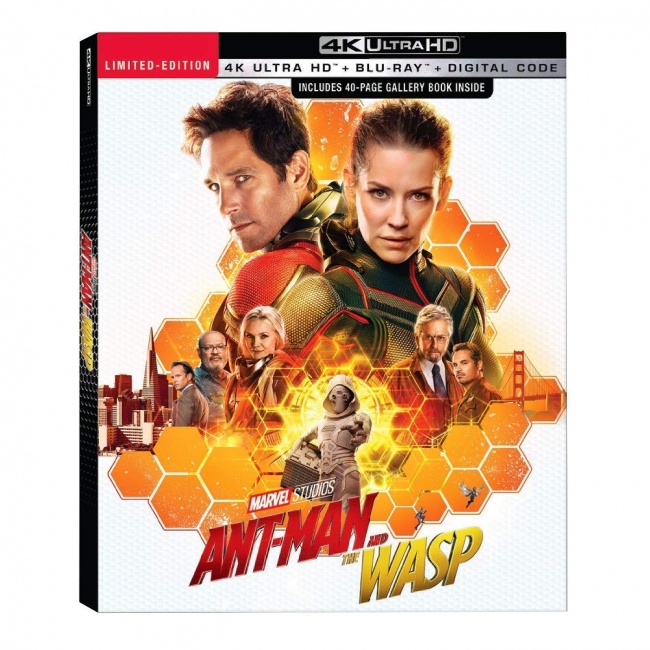 This week's major release is Peyton Reid's
Ant-Man and the Wasp
(Disney, "PG-13," BD $34.98, 4K $45.99), which made nearly $220 million at the box office in North America this summer. While it is far from Marvel Studios' most popular franchise, the two
Ant-Man
movies are among the most likeable of all the MCU productions, thanks to excellent work from Paul Rudd (as Scott Lang) and Michael Douglas (as Hank Pym). In
Ant-Man and the Wasp
they are joined by Evangeline Lily, who adds considerable charm and presence to the proceedings.
Ant-Man and the Wasp
received a sterling (for a superhero film) rating of 88% positive on review aggregator Rotten Tomatoes—and it is one of those rare sequels that is actually better than the original. Marvel's tiniest superhero proves that when it comes to superheroes, 'less really is more."
For horror movie fans there is Unfriended: Dark Web (Universal, "R," 93 min., $24.99, BD $22.99), Stephen Susco's horror film that uses the viewpoint of smartphones and computer screens to tells its saga of a group of friends who find a laptop with access to a very "dark" web indeed. Could Susco have done more with the insidious nature of social media, well yes--and he might have avoided the too obvious trope of the clueless cast member, who's early demise is way too predictable, but there are some shocks and jolts here that make the film worth catching (at least on video) for horror movie fans.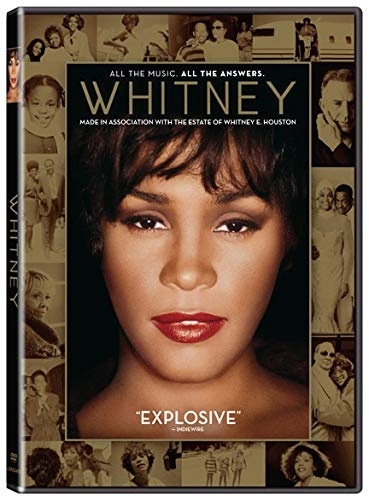 Those who like documentaries (or pop music) will want to check out Kevin McDonald's
Whitney
(Lionsgate, "R," 120 min., $15.99), which covers the highs and lows of a remarkable talent, and which earned an 87% positive rating on RT.
TV on DVD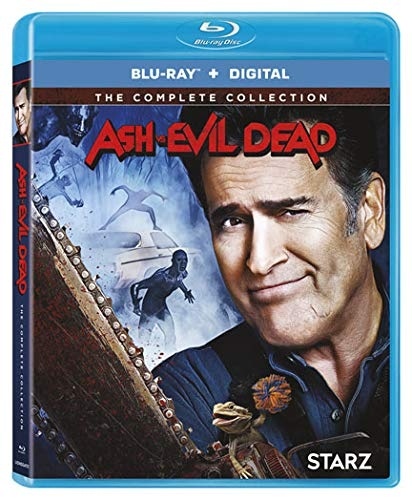 There are very few TV releases this week, though we are beginning to see an increase in newly-packaged "Complete Series" that target the upcoming holidays including the pirate series
Black Sails: The Complete Series
(Platform, 2091 min., BD $99.98), which contains all four seasons of the Starz series that was essentially a prequel to Robert Lewis Stevenson's
Treasure Island
; and
Ash vs. The Evil Dead: The Complete Series
(Anchor Bay, 860 min., BD $59.98), which contains all three seasons of the series starring fan favorite Bruce Campbell and set in the world of Sam Raimi's
Evil Dead
movies.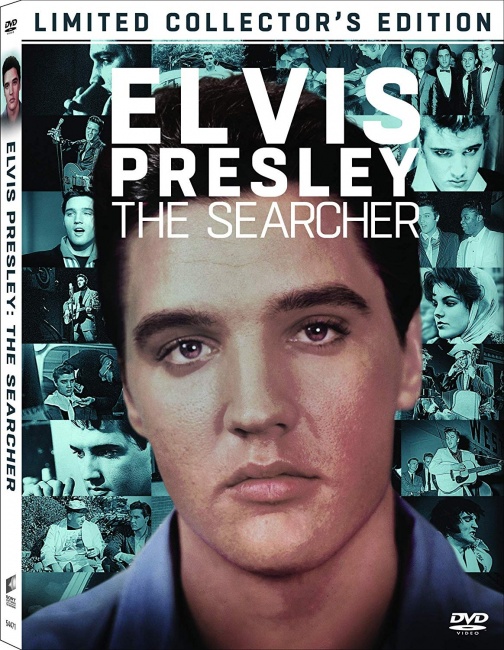 Other new series available this week include the penultimate season of Showtime drama series,
The Affair: Season 4
(Showtime, $33.99); the exceedingly literary PBS series
The Durrells in Corfu: Season 3
(PBS, 384 min., $29.97); and if you like rock and roll or documentaries, there is Thom Zimny's 4-part HBO documentary
Elvis Pressley: The Searcher
(Sony, 205 min., $39.99), which pays special attention to Pressley's music and places it in a historical and social context.
Anime
This week's new (to North America) anime on disc releases include Juni Taisen: Zodiac War—Season One (Funimation, TV-MA, 300 min., BD/DVD Combo $64.98), 12-episode 2017 series from Graphinica that is based on the light novel by Nisio Isin about a Battle Royale in a deserted city between 12 warriors, each representing a sign of the Chinese zodiac, and each of whom has to swallow a poisonous gem that gives them just 12 hours to live, unless they can retrieve all 12 gems and get one wish fulfilled; and The Seven Heavenly Virtues Complete Collection (Sentai Filmworks, TV-MA, 48 min., BD $29.98), which collects a 12-episode 2017 series from Bridge that is based on fantasy figures created for Hobby Japan.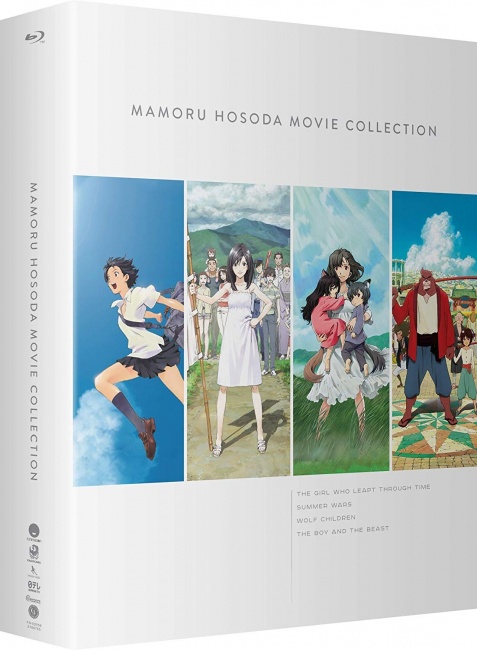 Also available on Tuesday are some money-saving collections of previously released anime, now available at a much lower cost including
The Mamoru Hosada Movie Collection
(Funimation, "PG-13," 449 min., 310 min. of features, BD $99.98), which contains four superb films including
The Girl Who Leapt Through Time, Wolf Children, Summer War
s, and
The Boy and the Beast
;
Heavy Object: Season One
(Funimation, "TV-MA," 600 min., BD $69.98), a 24-episode 2016 mecha saga from J.C. Staff that was previously released in two parts; and
Snow White With the Red Hair Complete Collection
(Funimation, "TV-14," 600 min., BD $69.98), a 24-episode 2016 series from Bones based on the
shojo
manga by Sorata Akizaki (published here by Viz Media) that was previously released in two parts.