This week's home entertainment offerings include what could be the best Warner Bros. DC movie yet, plus an enjoyable, if lightweight cross-genre comedy starring Kate McKinnon, a superior video-centric thriller starring John Cho, a deluxe edition of the best DC-based TV series ever, and the best Nicholas Cage film in years.
Theatrical Movies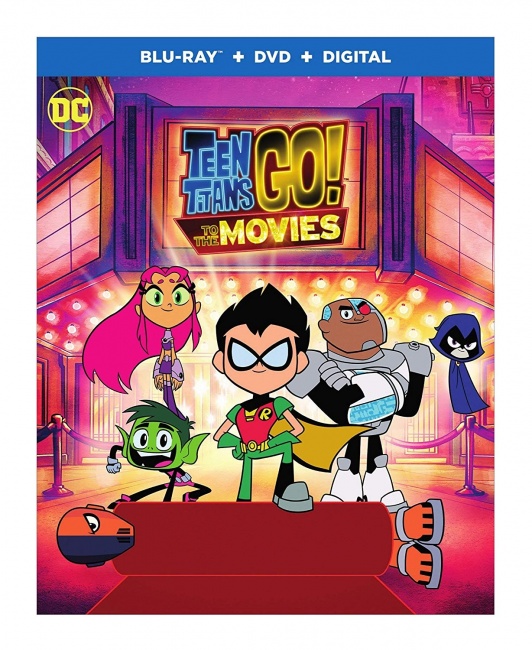 So far in 2018 superhero films have ruled the big screen. Even the poorly-reviewed
Venom
is a big hit, in fact the only misfire of the year belongs to Warner Bros. and DC Comics, the animated
Teen Titans Go! To the Movies
(Warner Bros., "PG," 90 min., $29.98, BD $35.99), which earned only $25.6 million at the North American box office. Ironically
Teen Titans Go! To the Movies
, which pokes delicious fun at superhero movie conventions and the ponderous plots of some of the previous Warner/DC live-action spandex sagas, is, in many ways the best superhero vehicle that Warner Bros. has produced yet, chock full of the clever humor that is in short supply in Warner Bros.' live-action DC adaptations. Fans of superhero films (and especially of DC Comics) should be sure to check out this film, which is full of funny inside jokes and deserves to be seen.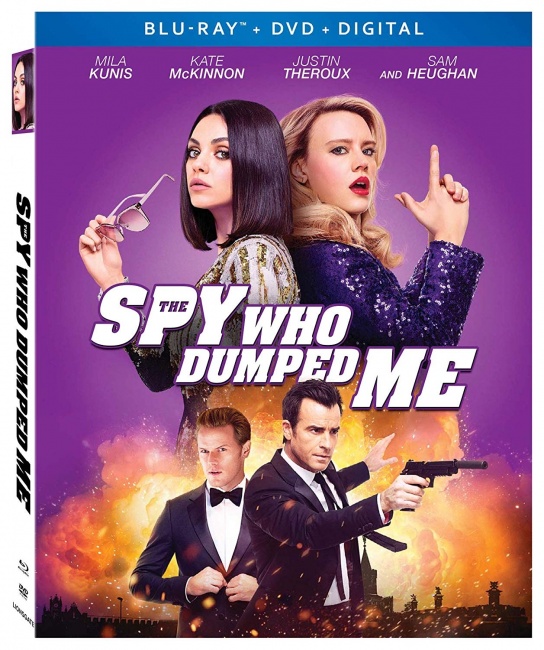 For those who like raunchy R-rated comedies with genre-melding ambitions, there is Susanna Fogel's
The Spy Who Dumped Me
(Lionsgate, "R," 116 min., $29.98, BD $39.99, 4K $42.99), a female buddy comedy that is a shade or two too long, but is largely redeemed by the high energy antics and sheer comic will power of Kate McKinnon, who teams up with Mila Kunis for a cross-genre saga that does deliver some decent laughs along the way.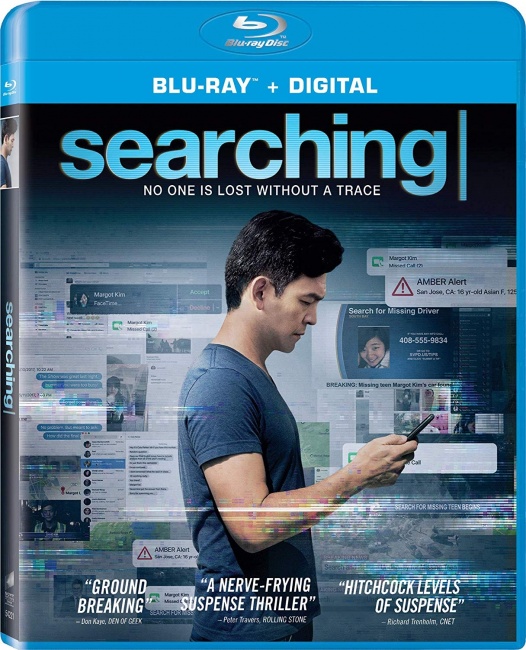 Those who like indie thrillers will want to check out Aneesh Chaganty's clever debut feature
Searching
(Sony, "PG-13," 204 min., $30.99, BD $34.99), which takes place almost entirely on computer screens. John Cho gives a superior performance in this compelling film.
Amandla Stenberg, who gives one of the performances of the year in The Hate U Give (currently in theaters) is about the only reason to check out the YA science fiction novel adaptation The Darkest Minds (Fox, "PG-13," 104 min., $29.98, BD $34.99, 4K $39.99), which could muster only a 17% positive rating on review aggregator Rotten Tomatoes.
Faring even worse with the critics was the urban legend-based horror film Slender Man (Sony, "PG-13," 93 min., $22.08, BD $19.99), which could manage only a miniscule 8% positive rating on RT.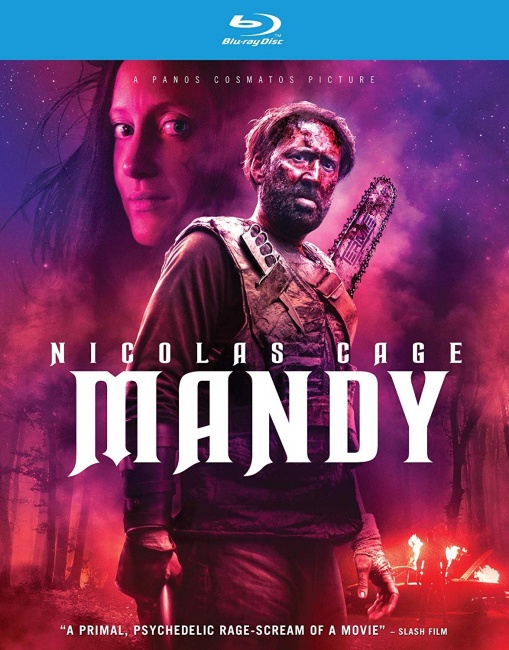 Those who like bloody revenge thrillers (and who don't have a severe Nicholas Cage allergy) might want to check out Panos Cosmato's
Mandy
(Image Entertainment, "R," 121 min., BD $29.27), a hardcore pulpy saga with all the gritty violence of a classic grindhouse flic that earned an impressive 92% positive rating on Rotten Tomatoes. Some action fans might find the pacing a little slow, but there is no shortage of visually impressive action vignettes.
TV on DVD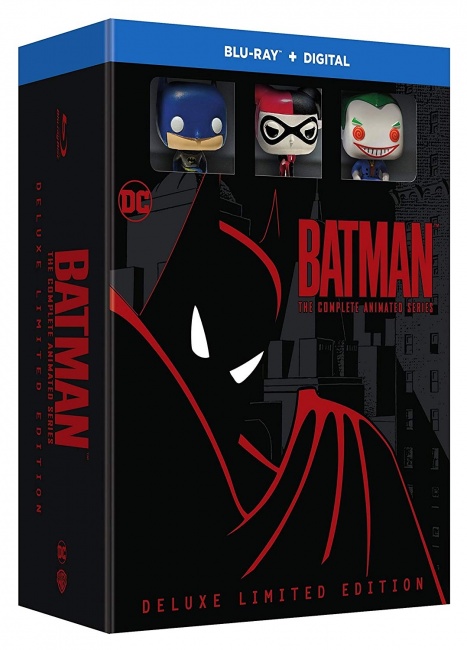 Tis the season for elaborate gift sets and this week's holiday worthy releases include a limited deluxe edition of
Batman: The Animated Series
(Warner Bros., $112.99), which contains all 109 episodes of Bruce Timm's groundbreaking
Batman: The Animated Series
(plus
The New Batman Adventures
and two bonus animated Batman features,
Batman: Mask of Phantasm
and
Batman & Mr. Freeze: Subzero
) as well as Batman, Joker, and Harley Quinn Funko Pocket Pops, and 7 exclusive lenticular cards of original animated artwork. Warner Bros. Home Entertainment last week took the unusual step of announcing that it had more than doubled its original print run, from 30,000 to 70,000 copies.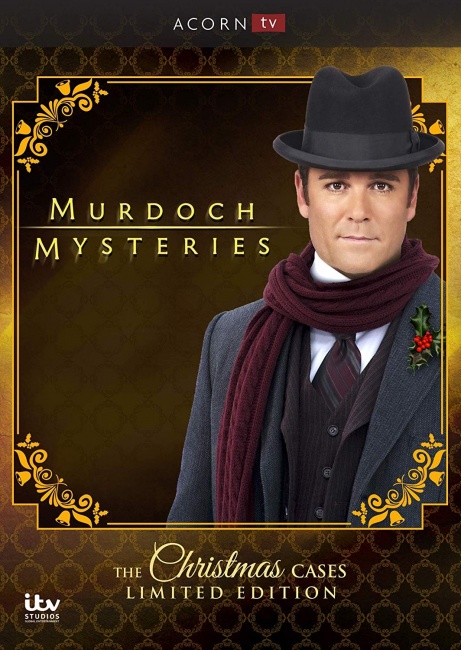 Also definitely in the holiday spirit is
Murdoch Mysteries: The Christmas Cases
(Acorn Media, 265 min., $64.99), which contains three Xmas-themed feature length episodes of the well-made Canadian police procedural set in early Twentieth Century Toronto.
Vintage TV releases include a Blu-ray edition (unfortunately not remastered) of the 1990s fantasy series Charmed: Season 1 (Paramount, 971 min., BD $55.98); as well as Blu-ray (also not remastered) of the original 1980s gadget/adventure series MacGyver: Season 1 (Paramount, 1045 min., $55.98).
Anime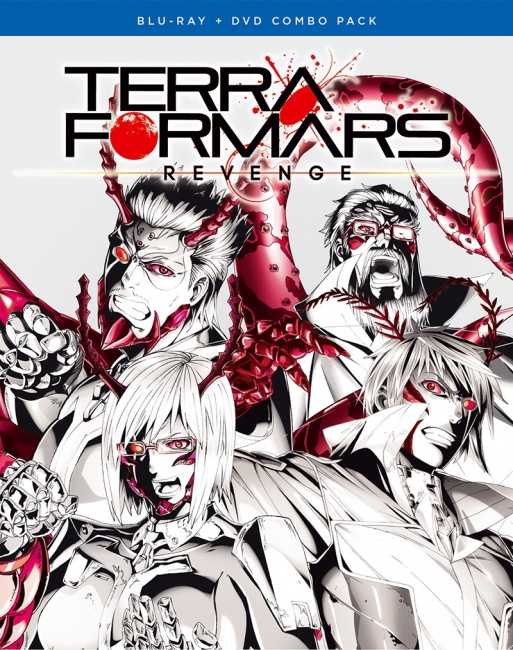 The pick of this week's anime offerings is
Terra Formars Set 2
(Viz Media, "TV-MA," 325 min., BD/DVD Combo $59.99), which collects the 13-episode
Terra Formars: Revenge
anime produced by Liden Films in 2016 that is based on the science fiction manga by Yu Sasuga that takes place on Mars where plans to create a livable environment by introducing algae and cockroaches have gone horribly wrong.
This week's only other new (to North America) release are: the second season of the sweet shop saga Dagashi Kashi: Season 2 (Funimation, "TV-14," 144 min., BD/DVD Combo $39.98); and the Hitorijime Complete Collection (Sentai Filmworks, "TV-14," 300 min., BD $69.98), which contains all 12 episodes of the 2017 TV anime from Encourage Films that is based on the boys' love manga by Memeco Arii.
Other releases include reduced priced new editions of previously released sets such as the sexy Taboo Tattoo: The Complete Series (Funimation, "TV-MA," 300 min., BD $29.98); and First Love Monster: The Complete Series (Funimation, "TV-14," 300 min., BD $29.98), which is based on the shojo manga by Akira Hiyoshimaru.