This week's home entertainment offerings include one of the most successful romantic comedies in years, a trenchant look at live in Oakland starring Hamilton's Daveed Digges, a remastered high def edition of the glorious second season of the 1960s science fiction series The Outer Limits, and a time-traveling anime romance.
Theatrical Movies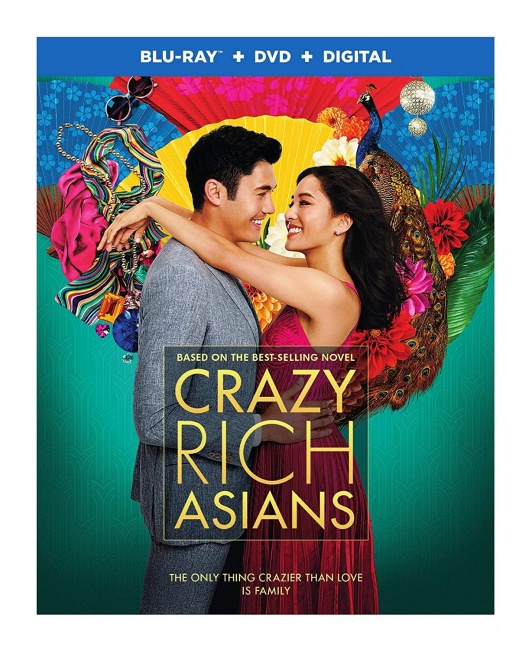 This week's highest-grossing release is the romantic comedy/drama
Crazy Rich Asians
(Warner Bros., "PG-13," $29.98, BD $35.99, 4K $44.99), one of this summer's breakout hits, which earned over $170 million at the box office. John M. Chu's film also garnered a stellar 92% positive rating on review aggregator Rotten Tomatoes, as well as an "A" CinemaScore from audiences—very strong ratings for the critically-despised romcom genre. Though it is notable more for its casting, than any innovations to the genre,
Crazy Rich Asians
comes alive thanks to strong ensemble performances from a great cast.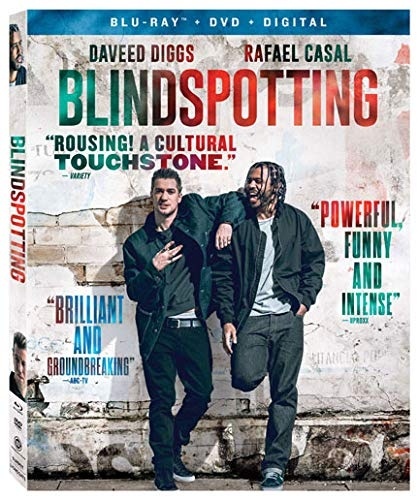 Although it was a bit more successful with the critics than
Crazy Rich Asians
with a 93% positive rating, the indie comedy/drama
Blindspotting
(Code Black, "R," $19.98, BD $24.99) did only $3.8 million at the box office, which is too bad since this drama that crosses racial lines to provide a nuanced and textured portrait of Oakland, CA, deals forthrightly with the problems of gentrification, racism, and police brutality (you can now understand why it was a big box office hit, though it is sure worth a rental).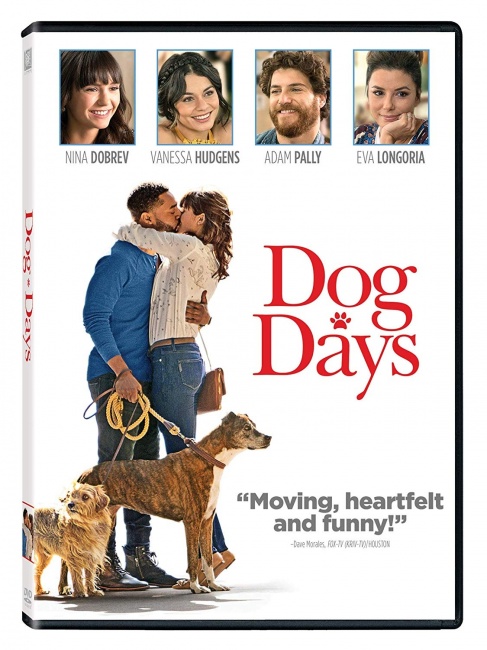 For those who love dogs and just want a simple, unabashed romantic comedy, there is
Dog Days
(Fox, "PG," 113 min., $29.98), a romcom that earned just a 59% positive rating on Rotten Tomatoes, and only $3.6 million at the box office, but nevertheless has a cast of colorful canines, who more than make up for some of this ensemble film's narrative deficiencies.
This week's lowest rated film (by the critics, and more importantly I suppose by paying customers) is the science fiction film Kin (Lionsgate, "PG-13," $19.98, BD $24.99, 4K $29.99), which can't decide if it's a family drama or a sci-fi adventure. Still Kin has an interesting premise and a good cast that includes Carrie Coon, Michael B. Jordan, James Franco, and Myles Truitt.
TV on DVD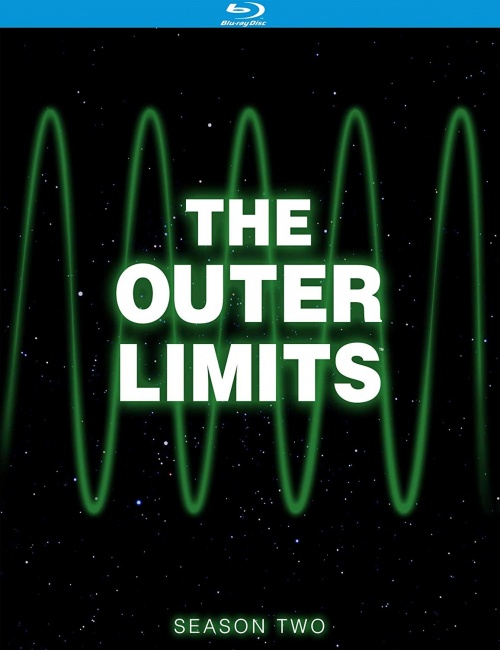 This week's top geek release is definitely vintage—a new remastered high def Blu-ray of
The Outer Limits: Season 2
(KL Studio Classics, 867 min., $69.95). These 17 episodes, which includes Harlan Ellison's "Demon With the Glass Hand," are the real deal as far as 1960s sci-fi TV is concerned, and this edition comes with tons of great interviews and commentaries—a must for fans of 20th Century science fiction TV.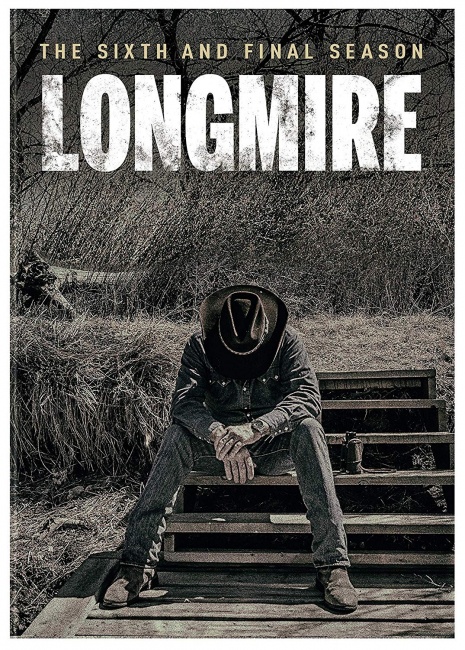 Also out this week is
Longmire: Season 6
(Warner Bros., $24.98), the final season of the gritty, Wyoming-set police procedural based on the detective novels of Craig Johnson. The series began on A&E, and ended up on Netflix, and all six seasons are available on
Longmire: The Complete Series
(Warner Bros., $99.98), a 15-disc DVD collection that also debuts on Tuesday.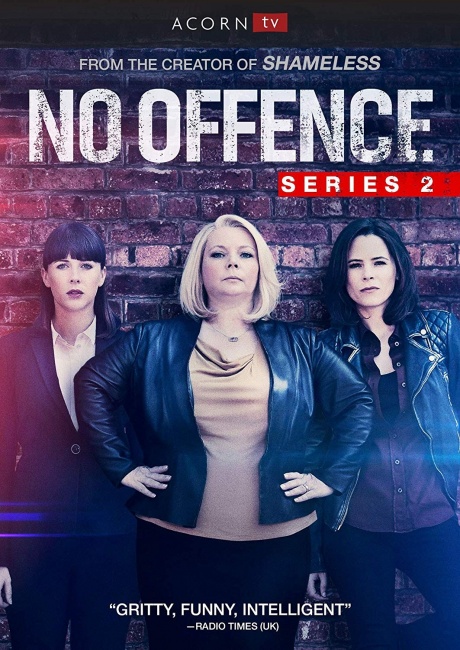 The top overseas offering this week is
No Offence: Series 2
(Acorn Media, $39.99), a gritty, Manchester-set police procedural created by Paul Abbott (
Shameless, State of Play
). The seven-episode Series 2 follows Detective Viv Deering (Joanna Scanlan) as she and her team investigate a notorious Manchester crime boss.
Anime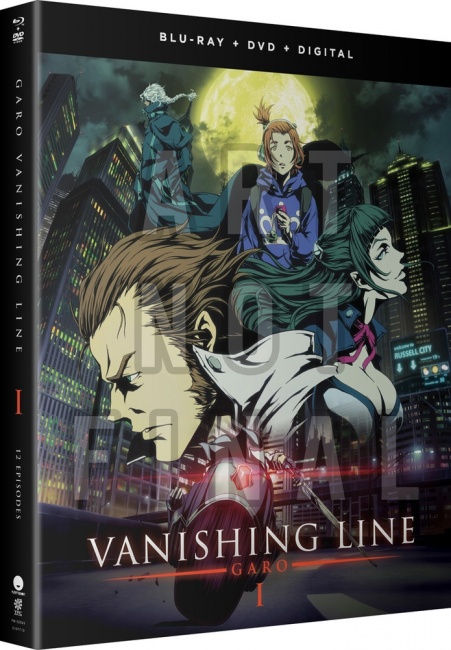 This week's new anime releases include
Garo: The Vanishing Line, Part 1
(Funimation, "17+," 300 min., BD/DVD Combo $64.98), which collects the first 12 episodes of the 24-episode 2018 series from MAPPA that features Garo the Golden Knight, who battles "Horrors" that swarm over the dark recesses of Russel City;
Blood Blockade Battefront & Beyond: Season 2
(Funimation, "17+," 300 min., BD/DVD Combo $64.98), which collects the 12-episode 2017 series from Bones, the second series based on the manga by Yasuhiro Nightow, the creator of
Trigun
: and for fans of Kyoto Animation there is the 2018 movie
Love, Chunibyo & Other Delusions! Take on Me
(Sentai Filmworks, "TV-14," 94 min., BD $39.98).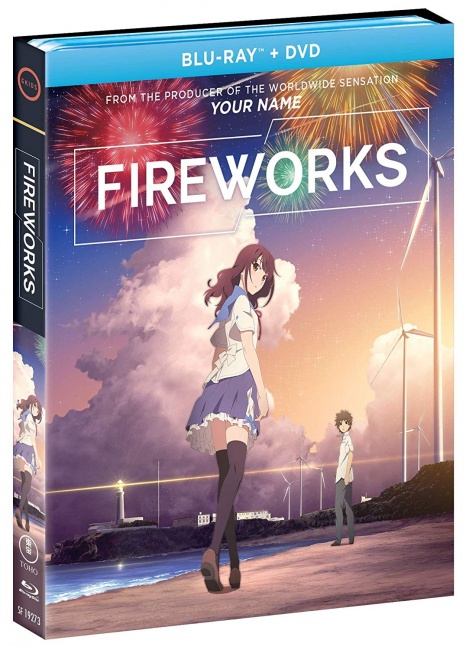 Also out this week is
Fireworks
(Shout Factory, 91 min., $16.97, BD $26.99), a 2017 anime movie produced by Shaft, a time-traveling romance that is based on a 1993 Japanese live-action TV play. U.S critics didn't like
Fireworks
, which received a theatrical release from GKIDs, giving the film only a 40% positive rating on Rotten Tomatoes, but those who like romantic anime won't find
Fireworks
as cheesy as the jaded critics did.