This week's home entertainment offerings include one of Tom Cruise's best Mission: Impossible efforts, the fifth film in The Conjuring horror franchise, the Muppet-misfire known as The Happytime Murders, the capturing Eichmann docudrama Operation Finale, the latest seasons of network TV's The Family Guy, and the sexy violent HBO series Westworld, plus a new Blu-ray edition of the first season of Peter Davison's reign as the Fifth Doctor, and an American anime written by Warren Ellis.
Theatrical Releases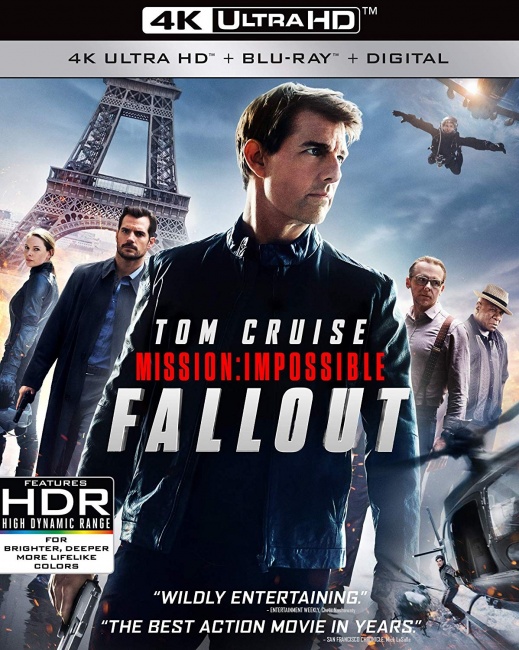 Things have finally started to heat up in this category. This week's highest-grossing release is
Mission: Impossible-Fallout
(Paramount, "PG-13," 147 min., $29.98, BD $39.99, 4K $37.99), which earned over $218 million here in North America, and which is in its way, the perfect summer action movie. Yes it is a bit formulaic, but it delivers the goods in terms of a surfeit of action movie thrills thanks to exemplary stunt work as well as CGI sleight of hand.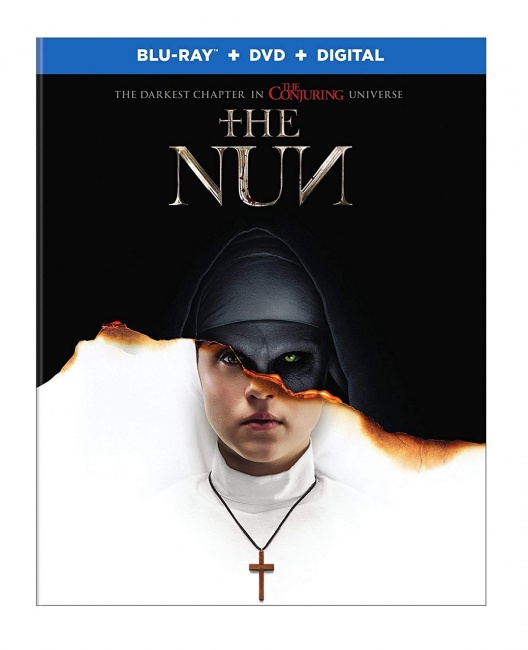 For horror movie fans there is
The Nun
(Warner Bros., "R," 120 min., $29.98, BD $35.99, 4K $44.95), the fifth installment in
The Conjuring
franchise, which earned over $117 million at the domestic box office.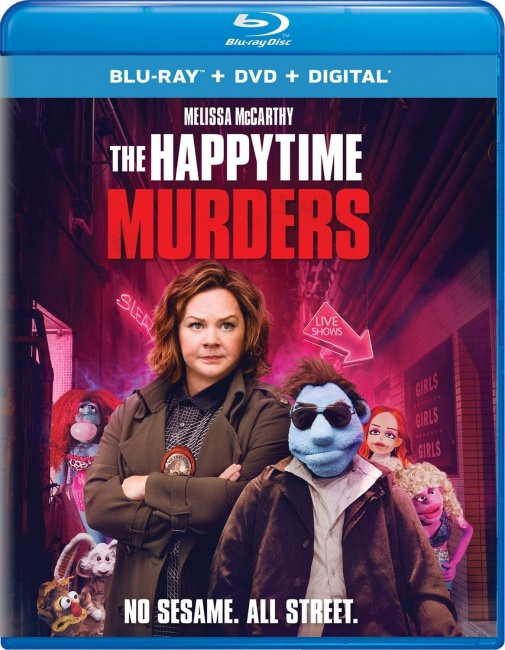 More problematic is
The Happytime Murders
(Universal, "R," 92 min., $29.98, BD $34.99), which was directed by Brian Henson, and which stars Melissa McCarthy and over 120 puppets. This long gestating project is definitely not a classic like
Who Framed Roger Rabbit?
Despite a serviceable premise,
The Happytime Murders
is a dud that received just a 23% positive rating on review aggregator Rotten Tomatoes, and which earned just $20 million at the box office. Still hardcore Muppet fans will probably want to own this latest cinematic extension of the Jim Henson empire--if only for what might have been, if the film had been made earlier with a better script.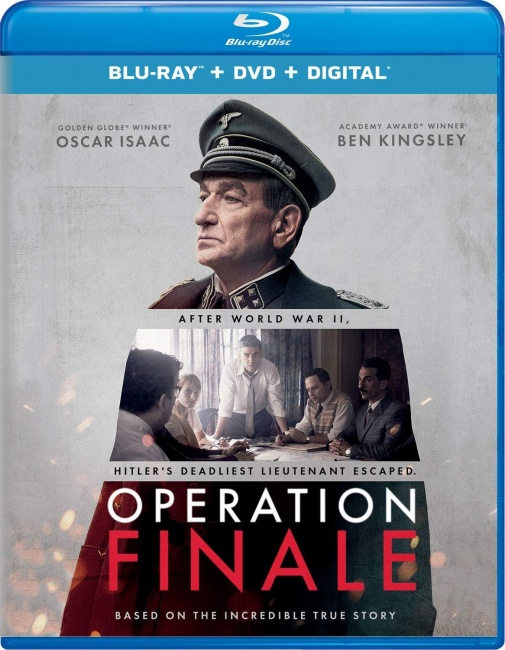 Another movie that didn't make money, though it is a very serviceable docudrama, is
Operation Finale
(Universal, "PG-13," 123 min., $29.98, BD $34.98), which details the Israeli capture of the fugitive Nazi war criminal Adolph Eichmann. Oscar Isaac gives a strong performance as the leader of the extraction team that kidnaps Eichmann (who is well-played by Ben Kingsley).
The psychological thriller 'Til Death Do Us Part (Gravitas Ventures, "PG-13," 101 min., $14.99, BD $16.99) takes on the visceral subject of spousal abuse, and features an excellent performance from Annie Llonzeh as the victimized wife.
Those like award-winning indie films might want to check out the winner of the Grand Prize at the 2018 Sundance festival, The Miseducation of Cameron Post (Filmrise, Not Rated, $19.95, $24.95), which stars Chloe Grace Moretz as a teenager who is sent to a "gay conversion therapy center for teenagers."
TV on DVD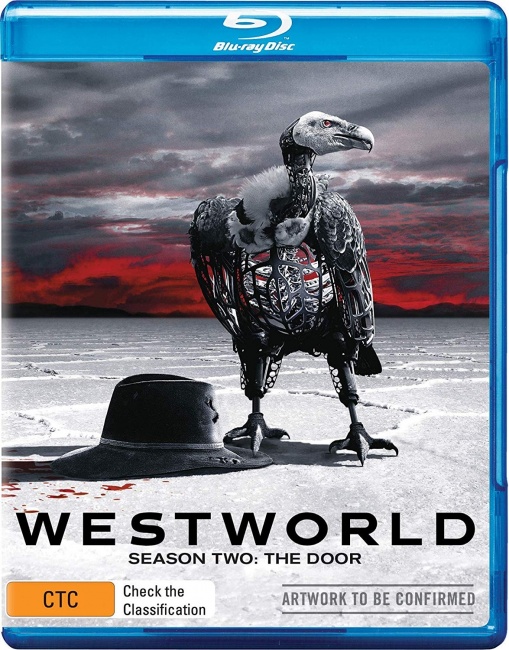 Among this week's geek-friendly releases are
: Family Guy: Season 16
(Fox, 449 min., $29.98), which contains the latest episodes of Seth McFarlane's flagship animated series; the sexy and violent HBO science fiction series
Westworld: Season 2
(Warner Bros., $49.99, BD $59.99, 4K $64.99); and the politically-aware feminist science fiction of Margaret Atwood's
The Handmaid's Tale: Season 2
(MGM, $29.98, BD $39.99), which contains all 13 second season episodes of the Hulu series.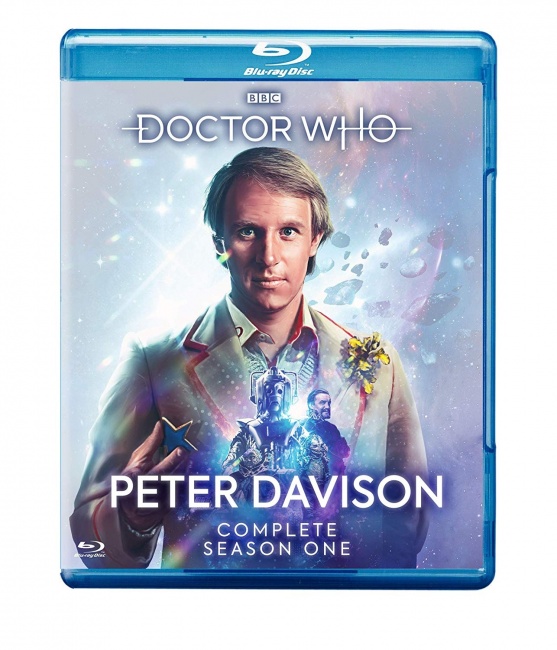 A vintage release of particular interest is a new remastered Blu-ray edition of
Doctor Who: Peter Davison, Season 1
(BBC, 1600 min., $69.99), which collects all of the 1981 debut season exploits of the Fifth Doctor and includes plenty of extras (including a new interview with Davison) in a mammoth 8-disc set.
Also of some interest is the modern western series Yellowstone: Season One (Paramount, 465 min., $49.98), the most popular show on the Paramount (formerly Spike) Network, which is written (and often directed) by the talented Taylor Sheridan (Hell or High Water).
Anime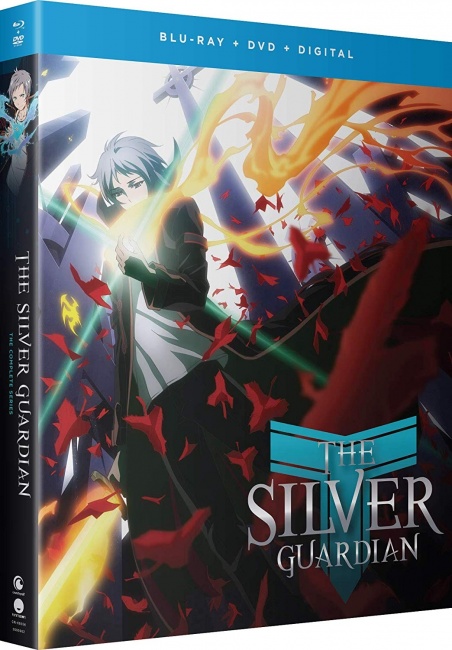 This week's new anime releases include
The Silver Guardian Complete Collection
(Funimation, "TV-14," 300 min., BD/DVD Combo $64.98), which collects all 18 episodes of the 2017-2018 Japanese/Chinese anime produced by Emon and based on the Chinese Web manhua by Ling Meng and Ming Xung, which is yet another take on the "player captured by the immersive video game" genre.
There are a couple of millennial anime series based on the space opera novels of Hiroyuki Manoka, which were first released here about 15 years ago, and which are now going for premium prices in the aftermarket, that are getting new U.S. editions. The Crest of the Stars: Complete Collection (Funimation, "TV-14," 325 min., $44.98), which contains the 13-episode 1999 series from Sunrise, and "Crest's" sequel, The Banner of the Stars: The Complete Series (Funimation, "TV-14," 575 min., $54.98), which includes all 13 episodes of the 2000 Banner of the Stars series, plus the 10-episode 2001 Banner of the Stars II, and two OVAs from 2005—all of which were produced by Sunrise.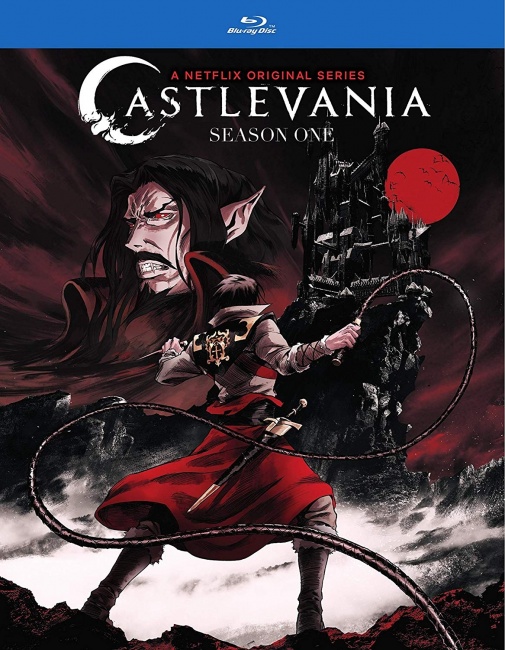 Definitely worthy of mention (though difficult to classify for the purposes of this column) is
Castlevania: Season 1
(Viz Media, "TV-MA," 100 min., $24.98), which contains all four episodes of the first season of the anime-influenced American animated series that is written by Warren Ellis and based on the popular gothic horror video game from Konami.
Also out on Tuesday is a new Blu-ray edition of the Akame Ga Kill: Complete Collection (Sentai Filmworks, "TV-MA," 600 min. BD $89.98), the 24-episode 2014 violent dark fantasy anime that set a record in its Toonami debut.