This week's home entertainment offerings include an action movie sequel starring Denzel Washington, an animated feature from Warner Bros. Animation, a vigilante drama starring Jennifer Garner, plus the first season of Seth Macfarlane's The Orville, and the latest uncut Naruto collection.
Theatrical Films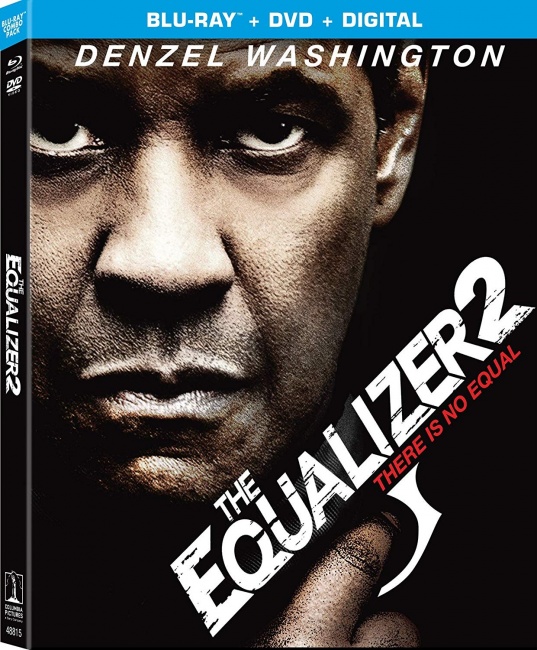 This week's highest-grossing release is Antoine Fuqua's
The Equalizer 2
(Sony, "R," 121 min., $30.99, BD $34.99, 4K $45.99), which stars Denzel Washington as Robert McCall, an avenging angel for the downtrodden, who first appeared in a CBS TV series. Critics didn't like the
Eq2
as much as the first
EQ
film, but as far as entertainment value goes,
EQ2
delivers enough to keep the fans happy.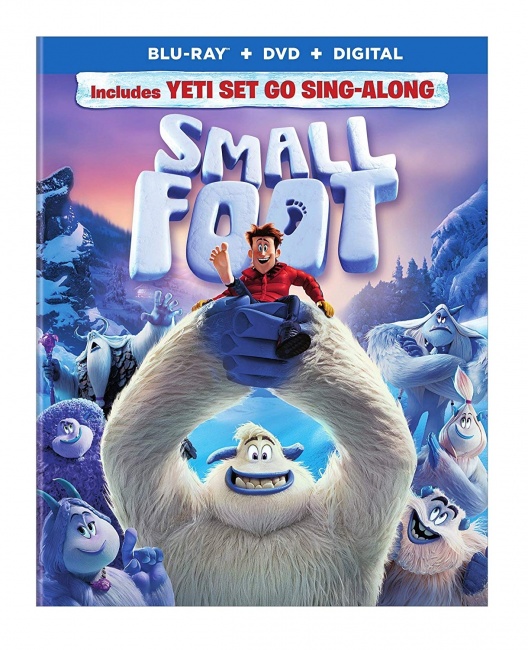 Warner Bros. Animation has been successful in the TV and direct-to-DVD realms, but has had only a few big screen successes like
The LEGO Movie
.
Smallfoot
(Warner Bros., "PG," a computer-animated (by Sony Pictures Imageworks, which also did
Storks
for Warner Bros.) feature about a young Yeti who wants to prove the existence of what the Yetis call a "smallfoot" (homo sapiens), was moderately budgeted ($80 million) and only moderately successful at the box office. Still both critics and audiences liked this animated musical, which employed a slew of celebrity voice actors including Channing Tatum, James Corden, Zendaya, Common, LeBron James, and Danny DeVito.
Jennifer Garner's performance is about the only saving grace of Pierre Morel's vigilante drama Peppermint (Universal, "R," 102 min., $29.98, BD $34.98) in which Garner plays a woman who avenges the deaths of her husband and daughter in a dreary series of bloody, credulity-straining set pieces.
Unbroken: Path to Redemption (Universal, "PG-13," 99 min., $24.98, BD $29.98) was also a box office dud. A sequel of sorts to Angelina Jolie's 2014 WWII prison camp survival drama, this Christian-themed film portrays the conversion of Louie Zamperini into an Evangelical Christian via a Billy Graham crusade.
This week's best arthouse release is
Colette
(Universal, "R," 112 min., $29.98, $34.98), which stars Keira Knightley as the French author, who rebelled against a husband who took credit for the novels she wrote. The critics loved this period film with its built-in feminist themes, but the movie, which is definitely worth streaming, earned only $3.7 million here in North America.
TV on DVD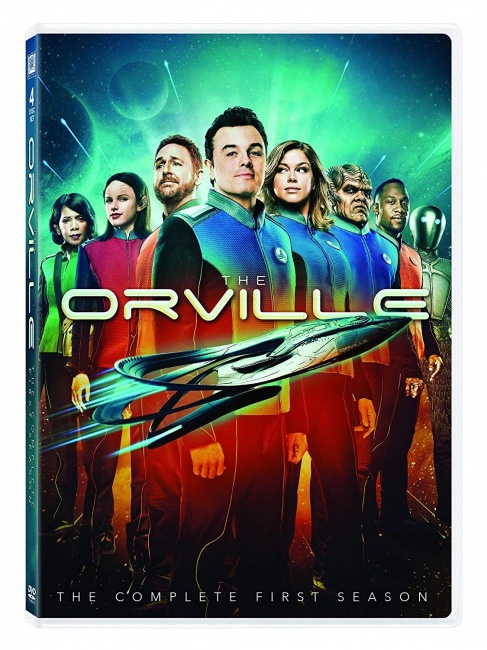 Seth Macfarlane's
The Orville
is a throwback/homage to the enthusiasm, innocence, and the at times uneasy mixture of campy humor and adventure that characterized 1960s TV sci-fi. Audiences tend to like the show a lot more than critics and it has a devoted following, who will no doubt want to own
The Orville: Season 1
(Fox, 526 min., $29.98), especially with the second season of the series debuting on December 30.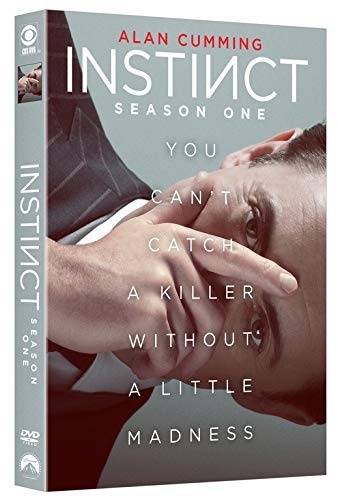 Also of interest, at least for those who like TV detectives, is
Instinct: Season 1
(Paramount, 540 min., $39.98), which stars Alan Cummings as a professor (also an ex-CIA agent), who is lured into police work when a serial killer uses one of the prof's books as inspiration for a murder spree. The series, which is notable primarily for the fact that Cummings plays the first openly gay lead character in an American broadcast network hour-long series, received mediocre reviews and ratings in its first season, but may yet develop.
The only other new U.S. series due on Tuesday is The Bold Type: Season 2 (Universal, 417 min., $29.98), the Freeform network cable series that follows 3 friends who work at a Cosmo-type magazine.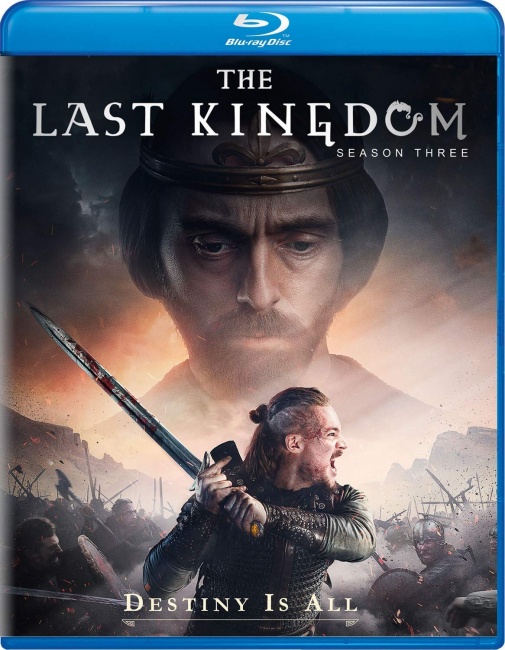 There are several interesting overseas TV offerings including the Netflix-funded, action-packed 9th Century period drama
The Last Kingdom: Season 3
(Universal, 531 min., $39.98, BD $44.98); the Sydney-set, Elizabeth Moss-starring police procedural
Top of the Lake: China Girl
(BBC, $24.98); the easygoing Caribbean police drama
Death In Paradise: Season 7
(BBC, 440 min., $34.98); and the G.K. Chesterton-based period detective series
Father Brown: Season 6
(BBC, 460 min., $39.99).
Anime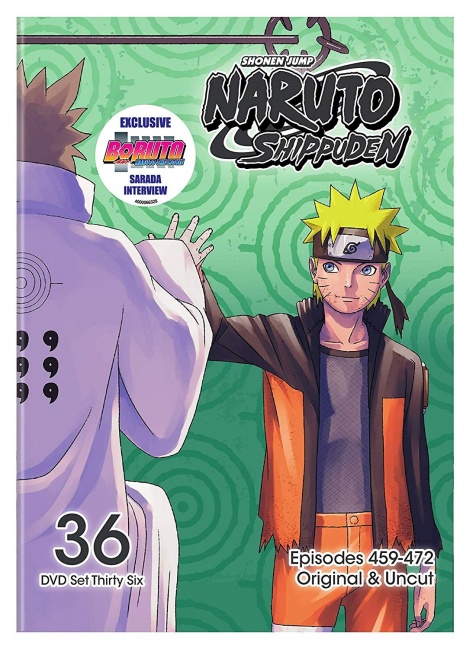 This week's new (to North America) releases include:
Naruto Shippuden Uncut Set 36
(Viz Media, "TV-14," 350 min., $29.99), which contains episodes 459 to 472 of the 500-episode series from Studio Pierrot based on the martial arts manga by Masashi Kissimoto; and
Anime Gataris: The Complete Series
(Funimation, "TV-PG," 300 min., BD/DVD Combo $64.98), a 12-episode 2017 series from Wao World that is based on short anime programs that served as intermission entertainment with Toho's animated films. The title literally means "anime-chat," and the series follows the adventures of a girl who joins an anime club at school only to find that participating in a club can be a lot more difficult than she expected.
Also new this week are: Konohana Kitan: The Complete Series (Funimation, "TV-14," 300 min., BD/DVD Combo $64.98), a 12-episode 2017 series from Lerche that is based on the yuri manga by Sakuya Amano, about relationships between foxgirls who serve at an inn located halfway between heaven and Earth; and for the first time in a high-def Blu-ray version, the Princess Tutu Complete Collection (Sentai Filmworks, "TV-14," 650 min., $69.98), which collects the 26-episode magical girl anime produced by Hal Film Maker in 2002 (and previously released here on DVD by AVD).