This week's home entertainment offerings include Damien Chazelle's underrated Neil Armstrong biopic First Man, the powerful, ripped-from-the-headlines teen saga The Hate U Give, the third Johnny English film featuring Rowan Atkinson as a bumbling agent of Mi7, and the next-to-last season of the bounty hunters in space TV series, Killjoys.
Theatrical Movies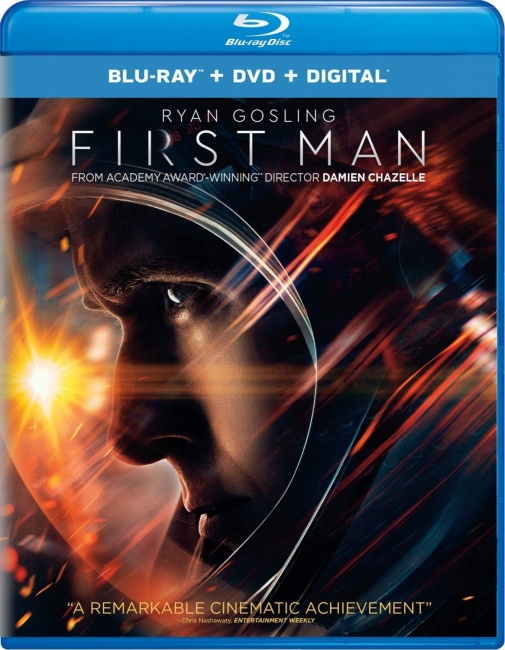 None of this week's movie releases was a hit here in the U.S., but that doesn't mean that they are devoid of interest, quite the contrary. Damien Chazelle's
First Man
(Universal, "PG-13," 141 min., $29.98, BD $34.98, 4K $39.98) is a biopic of Neil Armstrong that has been unfairly criticized on political grounds, but it features a strong, buttoned-up performance by Ryan Gosling, and is definitely a worthy addition to the real-life space adventure genre.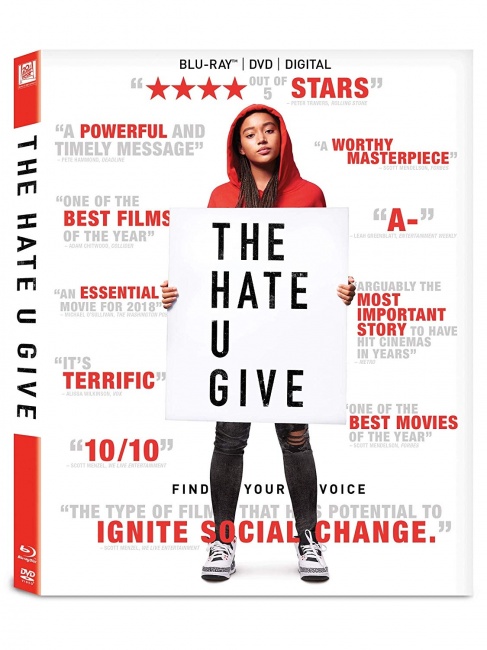 Even better is
The Hate U Give
(Fox, "PG-13," 133 min., $29.98, BD $34.98, 4K $39.98), which is based on Angie Thomas's 2017 YA novel that fearlessly examines racial tensions in a story that is literally ripped from the headlines. Amandla Stenberg gives a stunning debut performance in this powerful film that is far more realistic in its portrait of urban life than any other American film from 2018.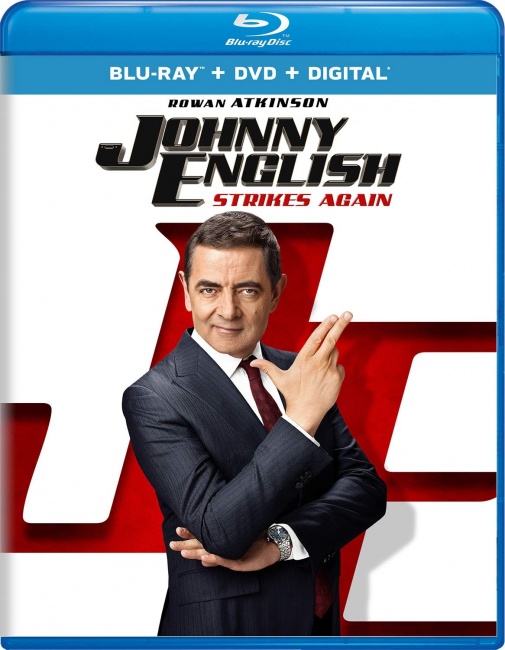 For those who enjoy the comedy of Rowan Atkinson there is
Johnny English Strikes Again
(Universal, "PG," 89 min., $29.98, BD $34.98), the third installment of the action comedy series in which Atkinson portrays the personification of the Dunning/Krueger effect, a ridiculously incompetent secret agent, who is nevertheless supremely confident in his non-existent abilities and tradecraft.
Another interesting film due out on Tuesday is Rungano Nyoni's I Am Not a Witch (Film Movement, Not Rated, 93 min., $24.98), the story of a nine-year-old Zambian girl who is sentenced to life in government-run witch camp.
TV on DVD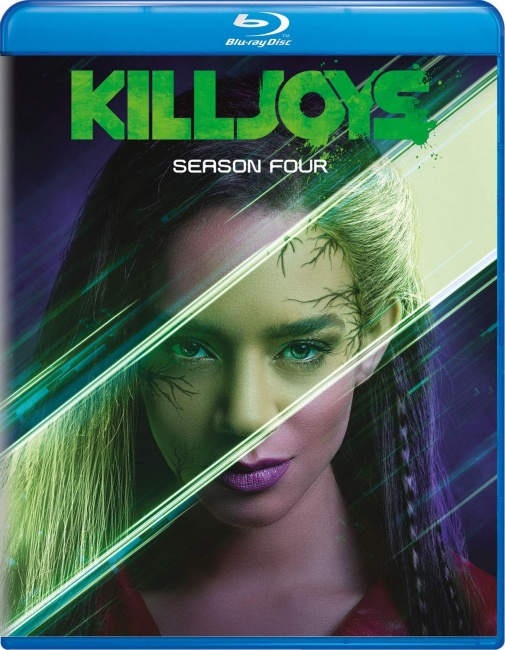 The only real item of interest this week is
Killjoys: Season 4
(Universal, 425 min., $29.98, BD $34.98), which collects the penultimate season of the Canadian-produced bounty hunters in space saga, that airs on SyFy and is more than a bit reminiscent of
Firefly.
Of lesser interest is the Netflix nostalgia-laden series Fuller House: Season 3 (Warner Bros., $24.98), which continues the saga of the 1987-1995 series with a combination of mawkishness and self-referential "humor" that will appeal to fans of the original series, but few others.
Anime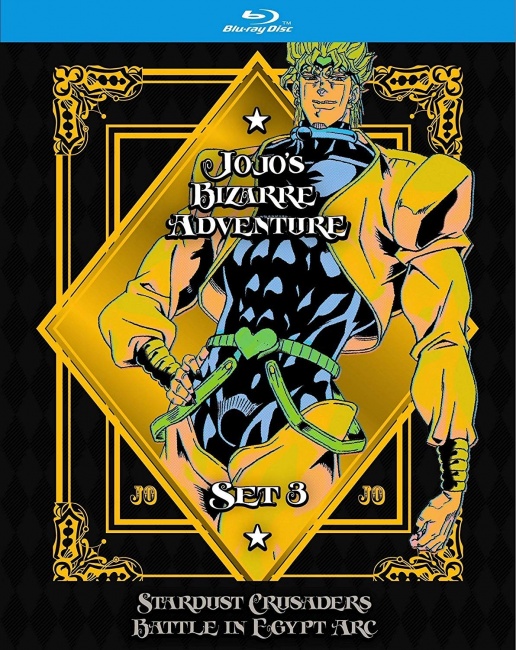 This week's anime offerings include the
citrus Complete Collection
(Funimation, "17+," 300 min., BD/DVD Combo $64.98), which collects the 12-episode 2018 series from Passione that is based on the
yuri
manga by Saburouta about the budding passion between two very different high school girls;
Land of the Lustrous Complete Collection
(Sentai Filmworks, "TV-14," 300 min., BD $79.98), which contains the 12-episode 2017 anime from Orange, that is based on the manga Haruko Ichikawa that features a world in which sentient beings are composed of minerals and societal divisions are denoted by "hardness:" and
JoJo's Bizarre Adventures Set 3 Limited Edition Stardust C Battle Egypt
(Viz Media, 600 min., BD $69.99), which contains 24 episodes of the David Production series that began in 2012 and aired on Adult Swim (the Limited Edition includes 6 art cards and a 104-page booklet).