This week's home entertainment offerings include two films with multiple Oscar nominations, Bradley Cooper's remake of A Star Is Born, and Marielle Heller's Can You Ever Forgive Me? plus a better-than-you-might-expect Nazi zombie movie, the latest Doctor Who holiday special, and a 45th Anniversary anime movie based on Go Nagai's Mazinger Z.
Theatrical Movies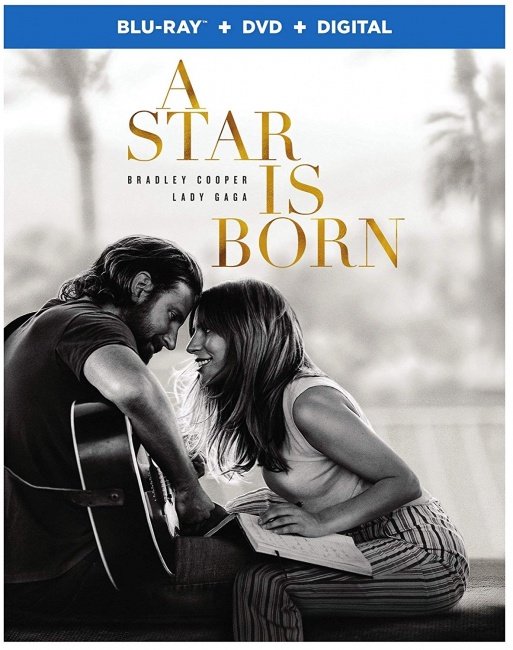 This week's biggest release is the musical
A Star Is Born
(Warner Bros., "R," 135 min., $28.98, BD $35.98, 4K $44.95), Bradley Cooper's version of the oft-told Hollywood tale (the fourth, if you count
What Price Hollywood?
In 1932 as the original), which has been nominated for 8 Academy Awards, and has earned over $200 million at the box office. Cooper directed the film and stars along with Lady Gaga in a thoroughly engaging re-telling of a classic tale of doomed romance and conflicting careers.
Speaking of stories that have been revived successfully over and over again on the big screen, there is the quite opposite case of the latest Robin Hood (Lionsgate, "PG-13," $29.98, BD $39.99, 4K $42.99), director Otto Bathurst's ill-fated, and entirely unnecessary attempt to revive the bandit of Sherwood Forest with Taron Edgerton and Jamie Foxx.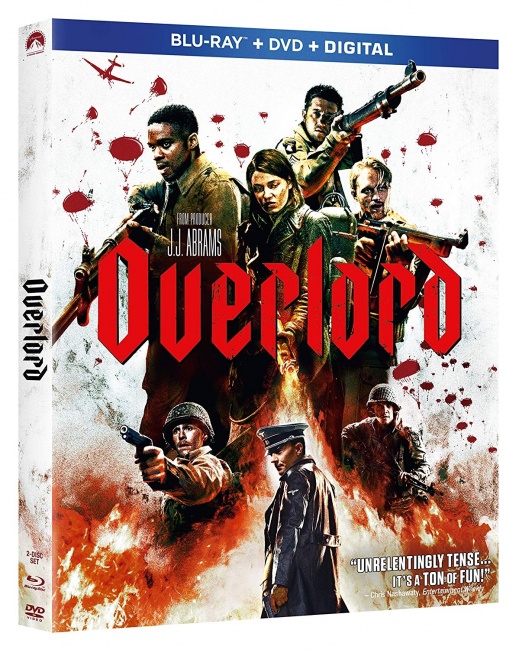 Genre movie fans looking for B-movie action thrills, who don't mind a heaping helping of comic book-like gore, would be better off checking out the J.J. Abrams-produced
Overlord
(Paramount, "R," 109 min., $25.99, BD $31.99, 4K $34.99), a World War II action/zombie film with a definite pre-Code comic book vibe mixed with a bit of the
Castle Wolfenstein
video game.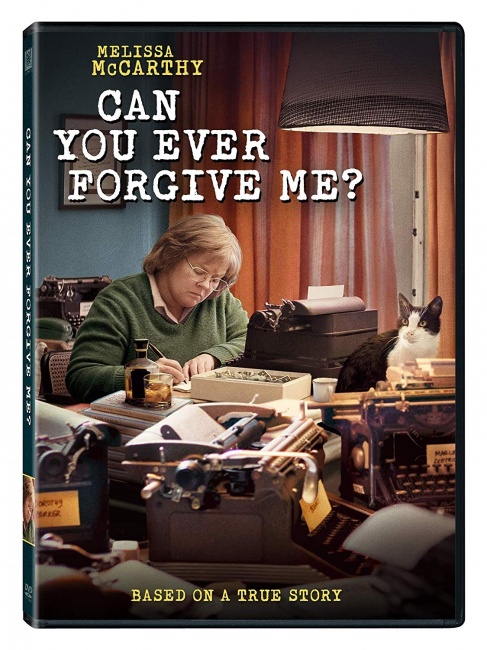 For art movie fans there is
Can You Ever Forgive Me?
(Fox, "R," 120 min., $19.98), Marielle Heller's film based on the confessional memoirs of Lee Israel. Melissa McCarthy plays Israel, a struggling writer who turns to forging letters from famous people in order to make a living in this peerless portrait of the seedy underbelly of New York's literary bohemia. McCarthy and Richard Grant both earned Oscar nominations for their roles, and writers Nicole Holofcener and Jeff Whitty, who won the Writer's Guild Award, also received Oscar nods.
TV on DVD
Only one release of note this week,
Doctor Who: Resolution
(BBC, 60 min., $19.98, BD $24.98), which aired on New Year's, and takes the place of the traditional
Doctor Who Christmas Special
by providing the capstone for the eleventh series of the revived
Doctor Who.
Jodie Whitaker, the 13th Doctor is featured in this saga, which features the return of the Daleks, and was a big hit with
Who
fans in the U.K. where it was watched by an audience of 7.1 million.
Anime
This week's new releases include Touken Ranbu Hanamaru: Season 2 (Funimation, "TV-13," 300 min., BD/DVD Combo $64.98), which collects the 12-episode 2018 series from Doga Kobo, an action/comedy based on the historical science fiction/fantasy video game with character designs by the great manga artist Junichiro Taniguchi; Teasing Master Takagi-san (Funimation, "TV-14," 300 min., BD $64.98), a 2018 series from Shin-Ei Animation that is based on the slice-of-life/high school romance manga by Soichiro Yamamoto (published here by Yen Press): and Parasyte: The Maxim Complete Collection (Sentai Filmworks, "TV-MA," 600 min., BD $89.98), which collects all 24 episodes of the previously-released (in 2 parts) 2015 anime series from Madhouse, now available at a lower per-episode cost.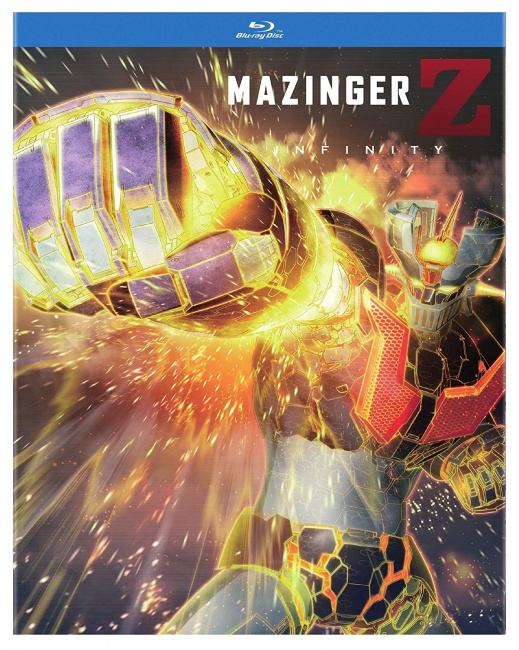 But in many ways this week's most interesting anime release is
Mazinger Z: Infinity
(Viz Media, 94 min, $19.98, BD $24.98), the 2017 Super Robot anime feature film directed by Junichi Shimizu, and produced for the 45th anniversary of the original
Mazinger Z
manga and anime created by Go Nagai.